Last year we bought a used 16 foot Intex Easy Set pool from a friend. After two days of patching, patching, and more patching. We enjoyed this little pool enough we decided to buy a slightly larger Intex Ultra Frame 20' X 52".
Last years pool and installation semi-failure...
My wife cleared the area while I was at work and my dad eyeball leveled the area with his tractor.
We covered the ground with rolled roofing and laid out the pool. We have a roofing plant in town and if you know the right person, you can get several rolls at no charge.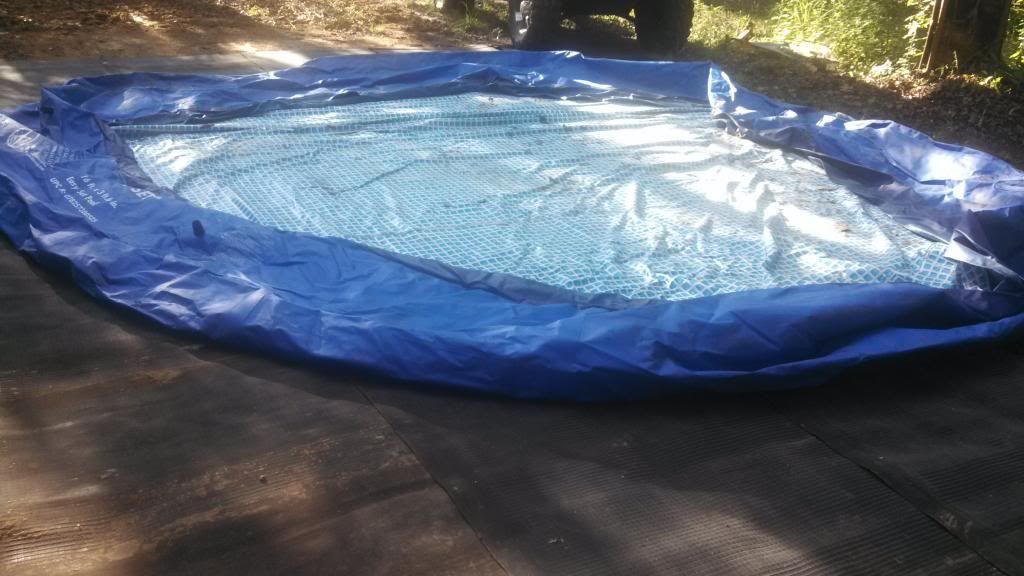 If I remember correctly, my wife found 8 holes in the liner and 8 holes in the ring.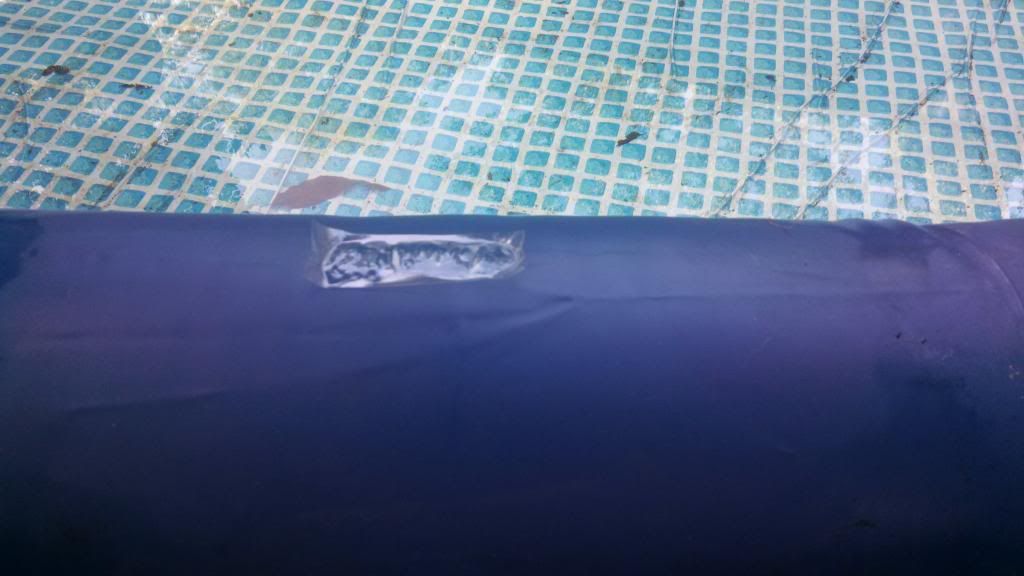 Finally got it holding water and air and all was well with our world. We skimmed for leaves daily and tested and vacuumed every weekend.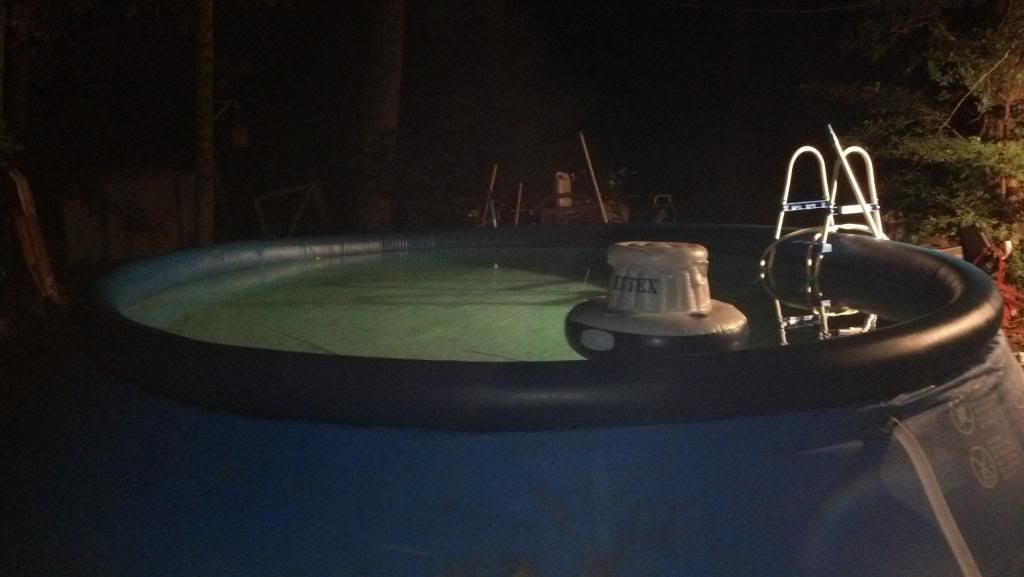 We live in the middle of the woods so the view wasn't so great.
As you can see we didn't get the ground level enough so we ended up with one side of the pool about 4" below the ring and at the deep corner the side was straight up and down.
We over inflated the ring on one of our 100+ degree days which pulled a patch loose and my wife came out to find a third of the water gone and steadly draining.