I wanted to change the halogen bulb to a led for quite some time and since a partial drain/fill was needed, I pulled the light out. The lens says "American Products Company LG 5384" and my brief research indicates that Pentair bought this company. The gasket has "830404" on the inside. I suppose at some point the mounting ring was stainless steel but it turned blue. When I was brushing the pool walls I went over the light and the blue coating came off in a few spots and looked terrible. After I pulled the light out I cleaned the ring and now it looks even worse lol.
The closet thing I could find was on ebay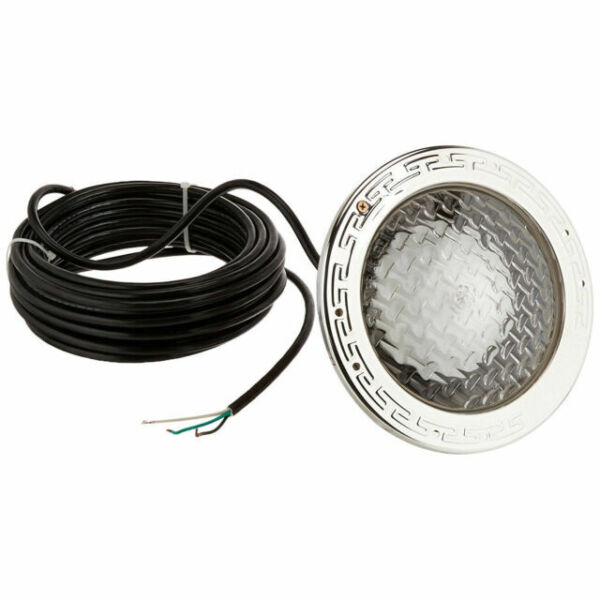 Find many great new & used options and get the best deals for Pentair Amerlite 78448100 Underwater Incandescent Pool Light at the best online prices at eBay! Free shipping for many products!
I do not want to change the hole fixture but I dont know what gasket to buy. Anyone know? I assume to blue coating came from the pool water so will the ring turn blue again or should I attempt to paint it with maybe some acrylic paint? I also see the newer lights all have a ring clamp to secure the lens/gasket as opposed to the individual swivels on my light