So...we bought our house a couple years ago and the pool and equipment came "as-is". We knew that it would need work but, have delayed as long as possible. Two copperheads appearing on our deck at our labor day party has expedited this to emergency status. The deck surrounding the pool is in just as bad shape as the pool and we will replace at the same time. In addition we have quite a bit of erosion in our backyard so putting a solid retaining wall around the pool deck area is of utmost importance.
As most people we are looking to keep costs reasonable but recognize that the cost will be substantial.
The things we are looking at now are and looking for advice on where we can save some cost but also want it to look nice:
1. Pool resurface (approx cost $7k) - main drain isnt currently operable so might bee additional cost to get working.
2. New Tile
3. New coping
4. New deck - I like the look of Flagstone as our house is Stone and siding but we are open to travertine tile or stamped concrete.
5. Equipment - has been replaced since we moved in so I am hoping we can keep but, not sure. We definitely need new lights.
6. Hot tub - does not have a heater and I would be fine with just demo'ing and covering up with deck.
We have met with PB that we like but would like to get a couple bids if possible. So if anyone in OKC/Edmond area please DM me. Would also love any general advice on things we need to do before we get started. THANK YOU!!!
Before pics of pool and deck:
Pool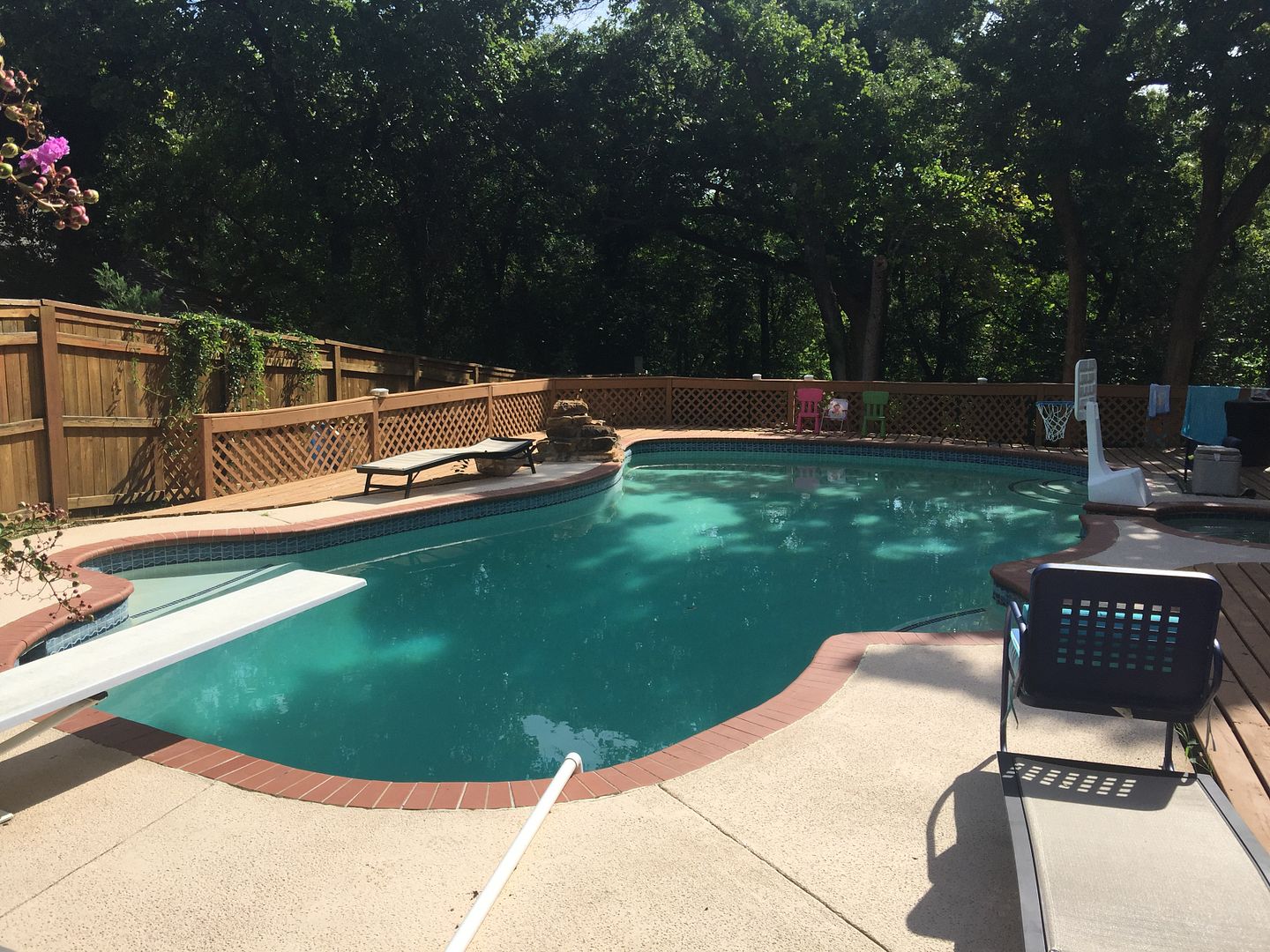 Deck - basically everywhere there is wood it is getting demo'd.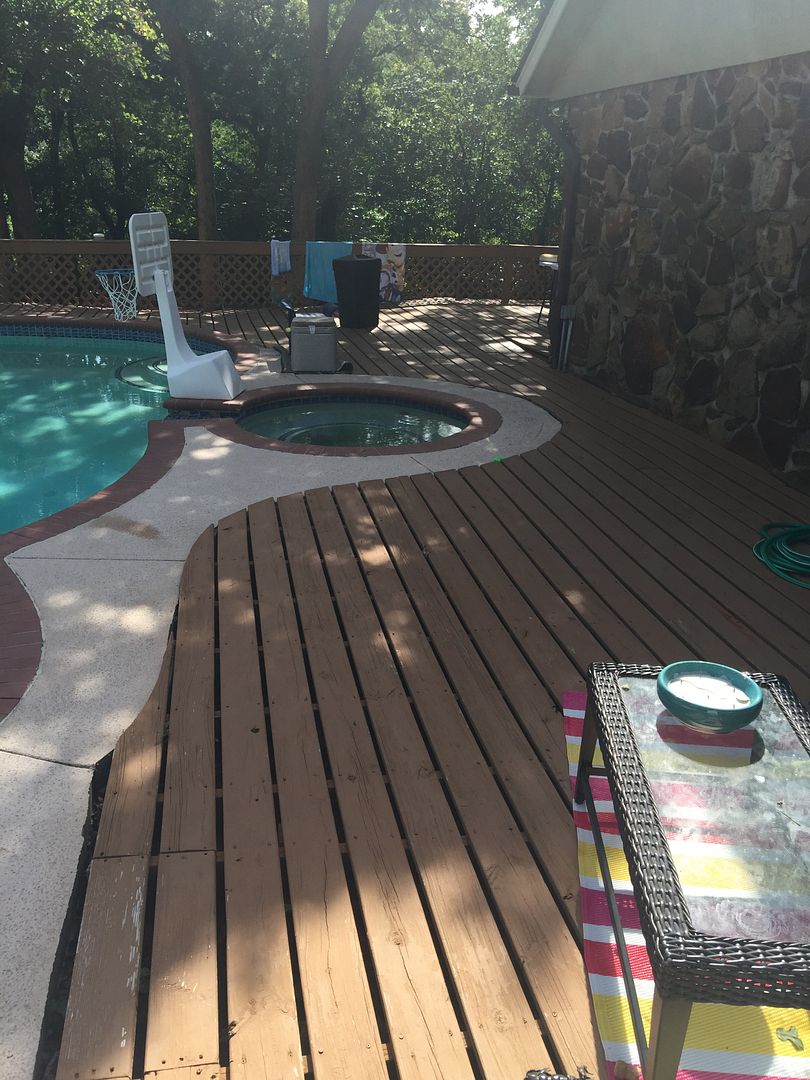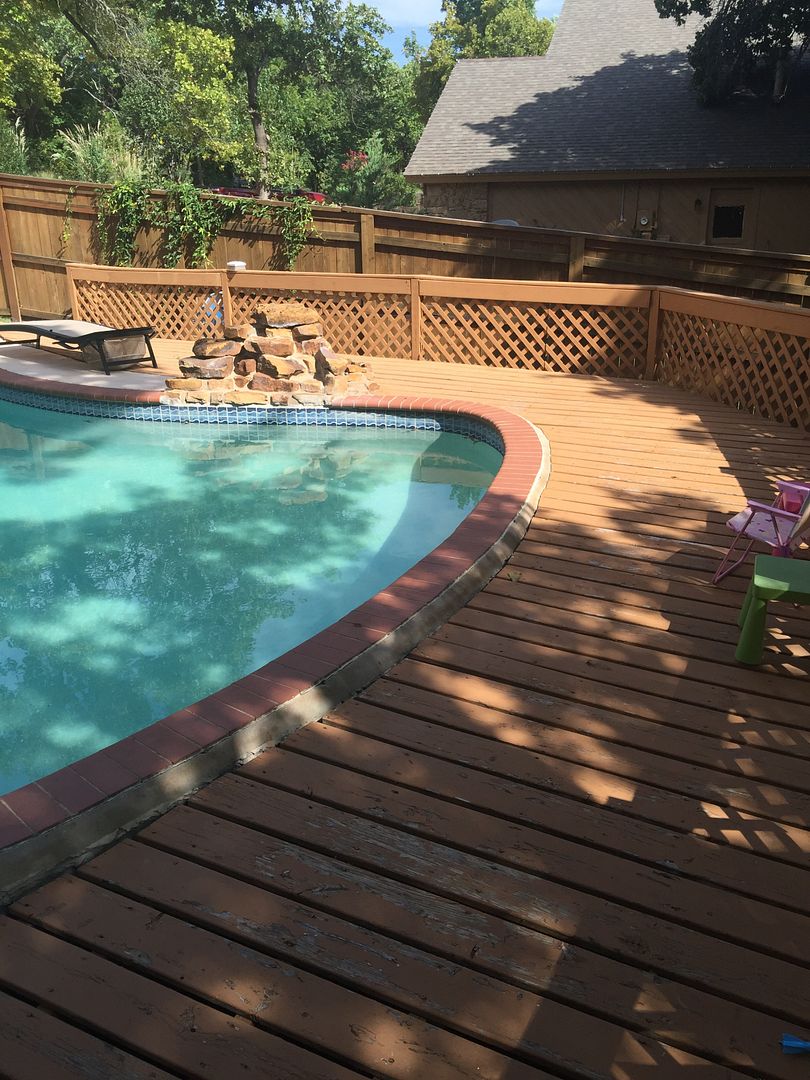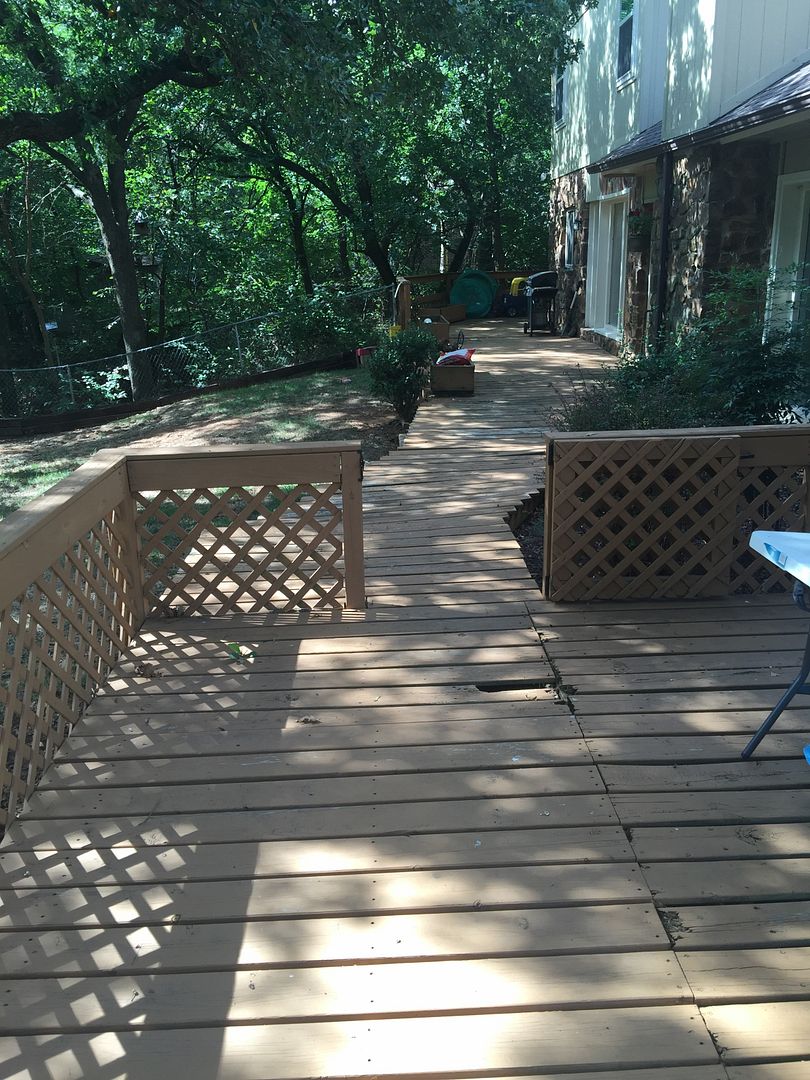 Erosion under deck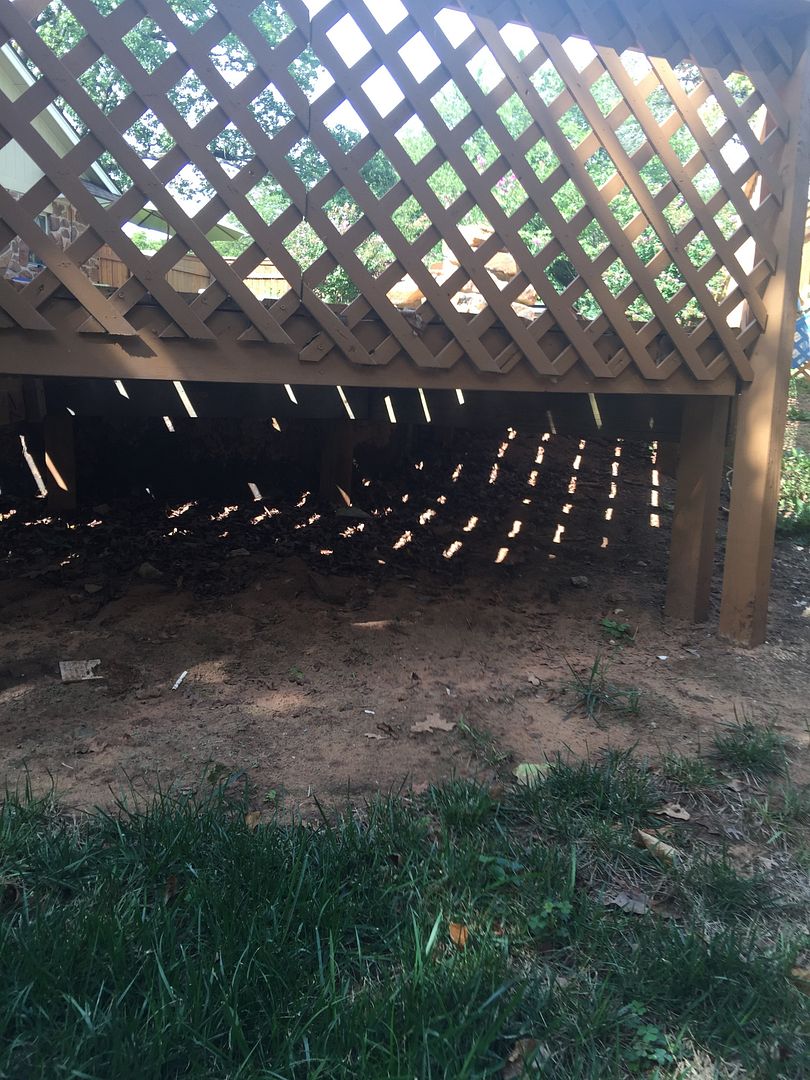 Retaining wall in front yard - would be interested in similar style for uniformity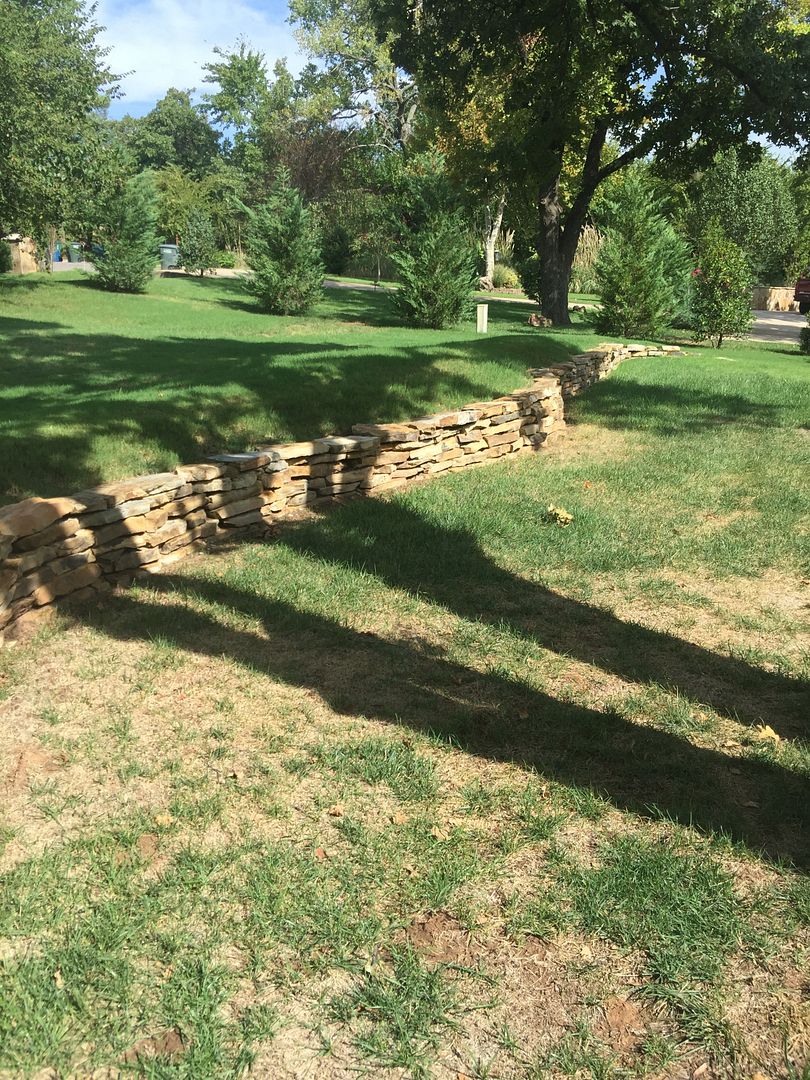 Copperheads from this weekend - UGH UGH UGH