I've started threads like this on other forums with great success, we can use this one thread to post up pictures, how-to's or for forum members to come in and ask questions about BBQ'ing, Smoking, Grilling or Cooking anything from an appetizer, main dish or desserts!!!
I already have 2 other threads, one was for a Smoked Pork Loin with a Cherry Maple glaze:
Smoked Pork Loin with a Cherry Maple Glaze
Also, Smoked Baby Back ribs w/ Grilled Corn:
Smoked Baby back ribs with grilled corn
So, now we can start this new thread off right!!!
- - - Updated - - -
"Beer Can Chicken"
I knew we would be taking the kids to Sea World (San Diego) on Sunday morning and returning on Monday afternoon, I was kind of hoping we would be back early because on Saturday night I started brining a whole chicken to smoke on Monday:
I 1st find a big enough pot that would hold a whole chicken (5lbs) and add some water, 1/4 cup of salt and sugar, ground garlic, fresh garlic and ground thyme, bring it up to a boil: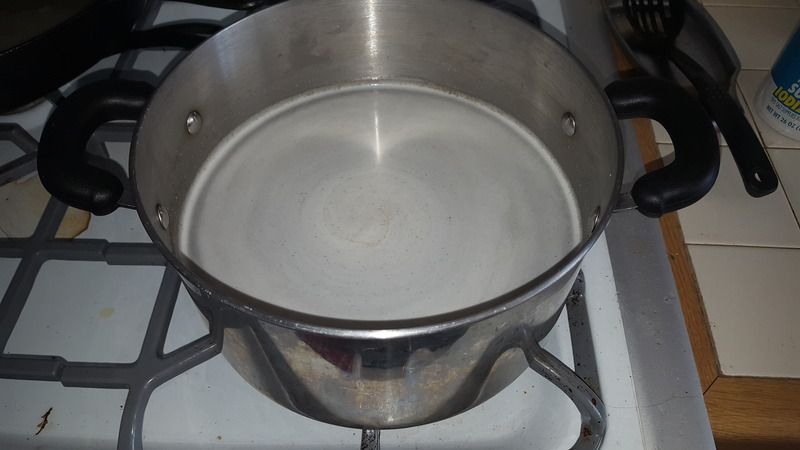 Then, add ice cubes to quickly bring down the temperature of the water because if you were to place the chicken in the water at this point, it would start cooking, not good: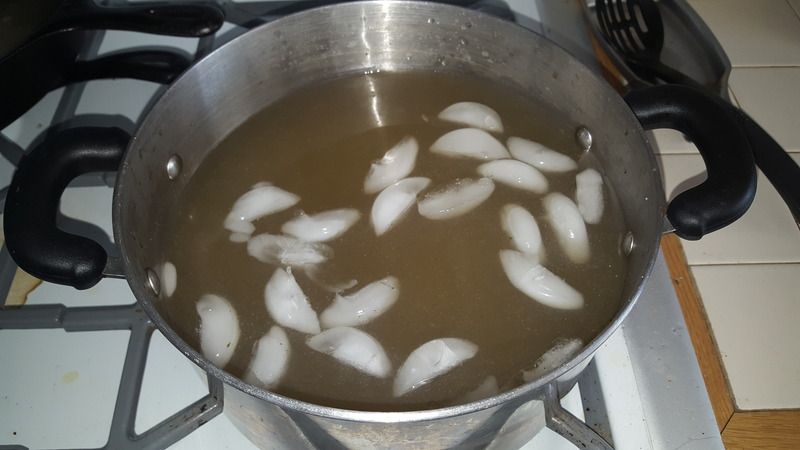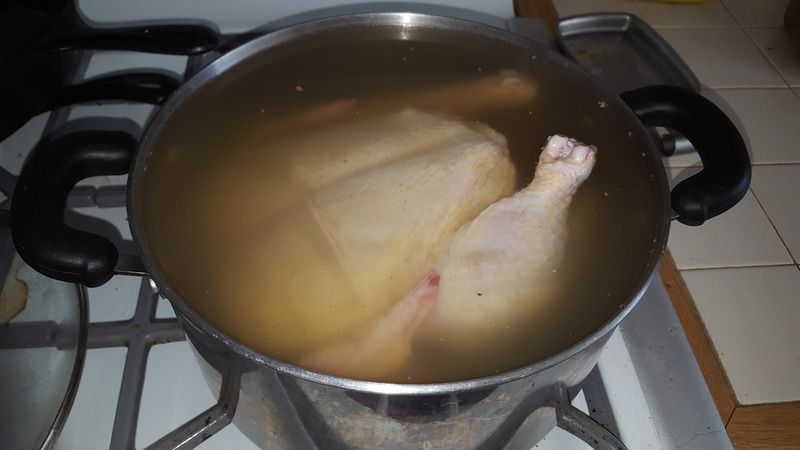 So, as I mentioned I was hoping to get back early enough because I wanted the chicken in the smoker by atleast 1pm......well, to make a long story short, we made a pit stop to one of my most favorite places on earth (LoL) and ended up staying for a bit and having a few testers and a pretzel because my daughter wanted one, I did bring home a present for wifee and I so, it was well worth the stop: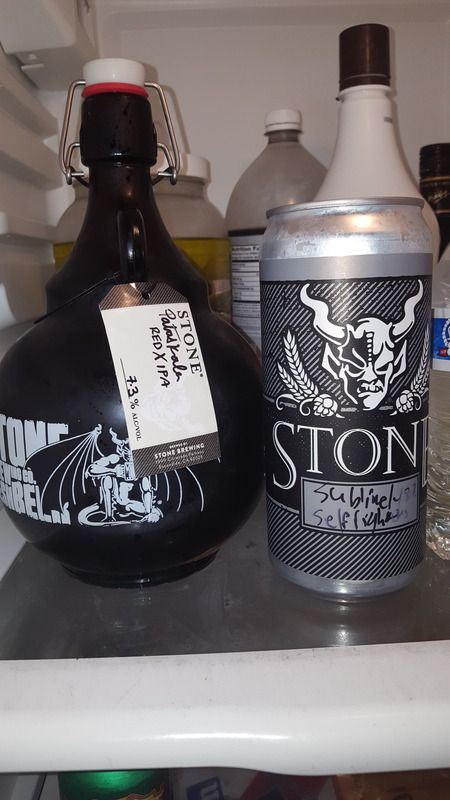 By the time we got home, unpacked, settled in and got the smoker up to temp, I pulled the chicken out of the brine and let it sit out for about an hour: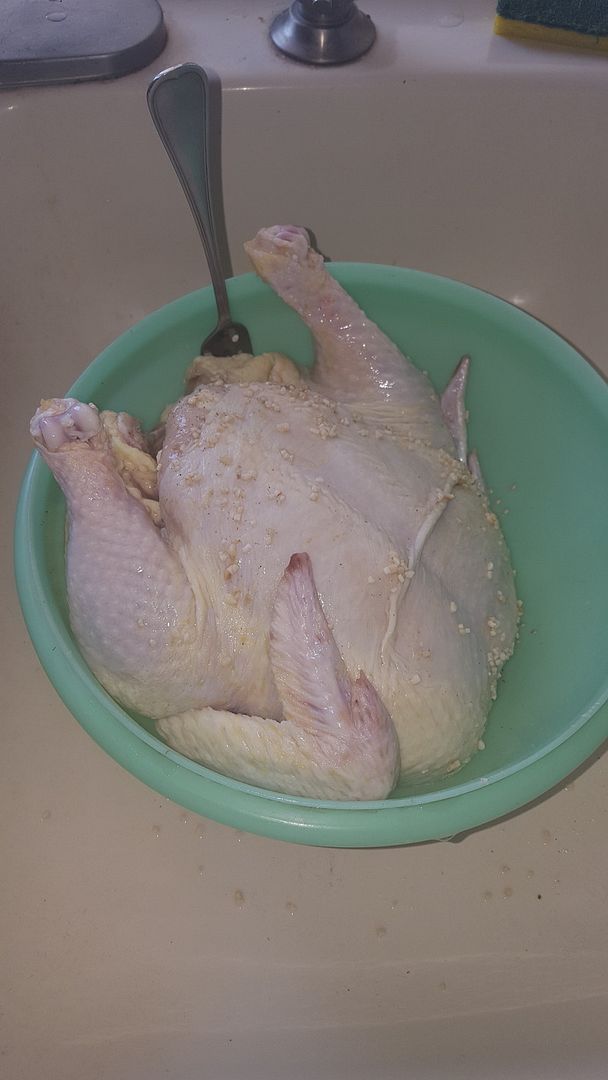 I know this dish calls for a "beer can" but my kids (9 y/o & 5 y/o) eat this stuff so I sub a beer can for a can of chicken broth: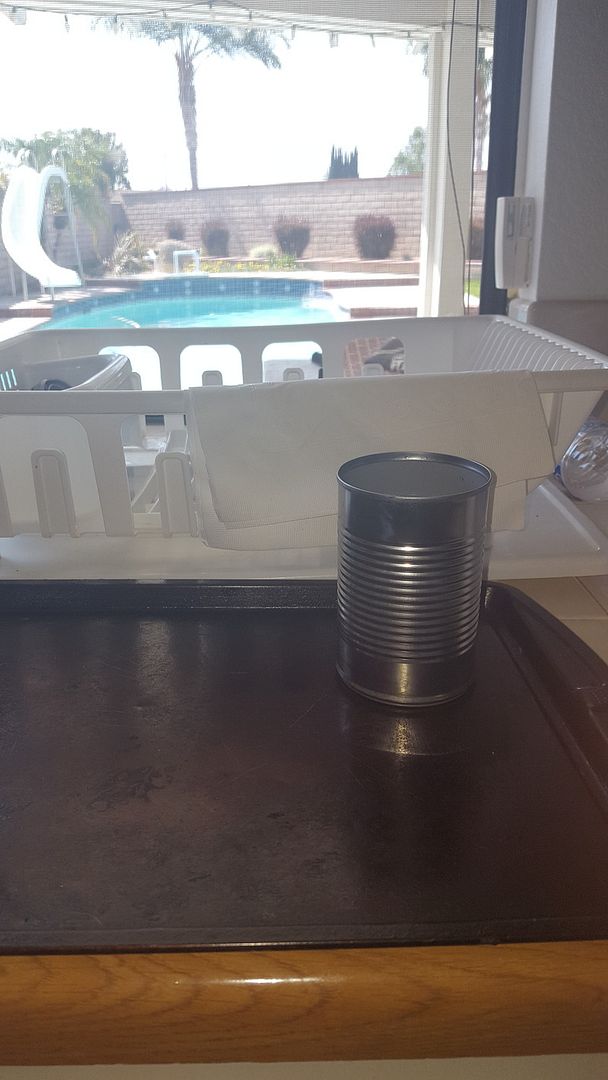 I then pat dry the chicken, brush the outside with E.V.O.O. and add garlic powder and pepper, I also peel the skin back on top of the breast slightly so that I can add spices to the breast directly: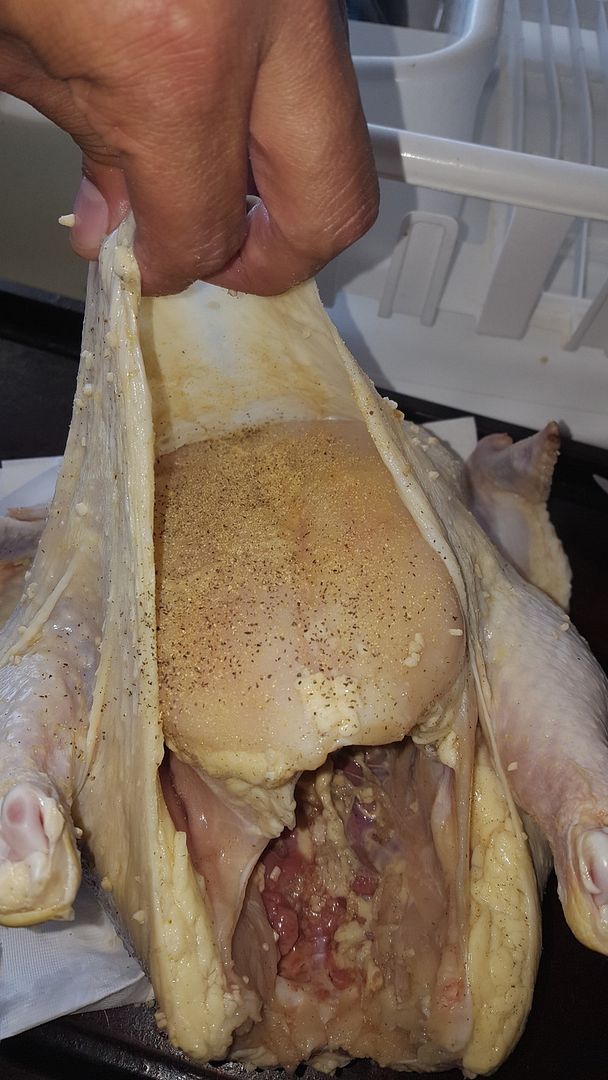 Then, I basically shove the chicken broth can up into the cavity and "stand it up":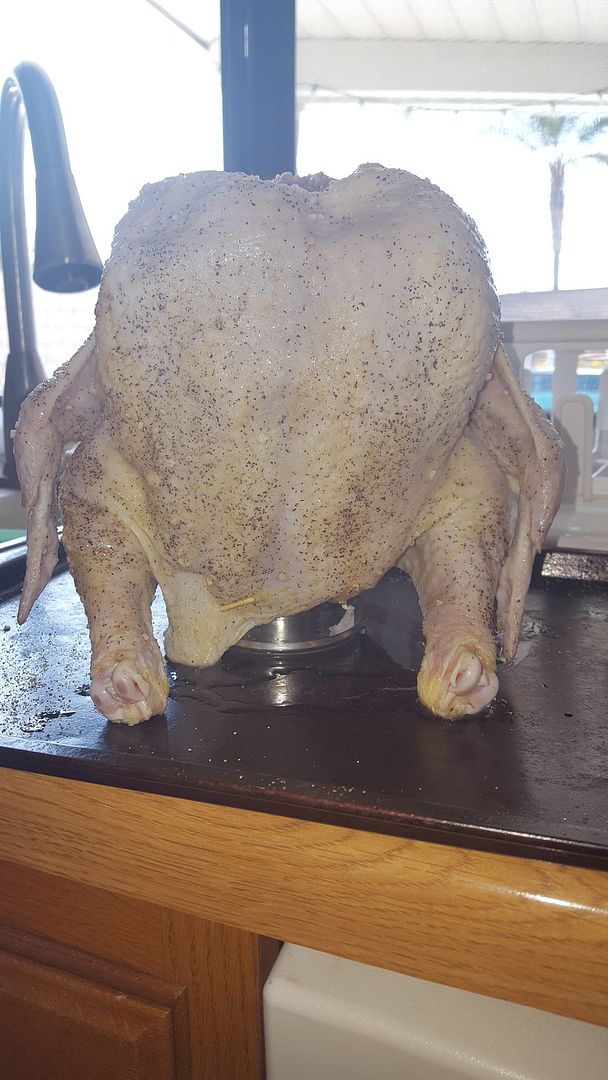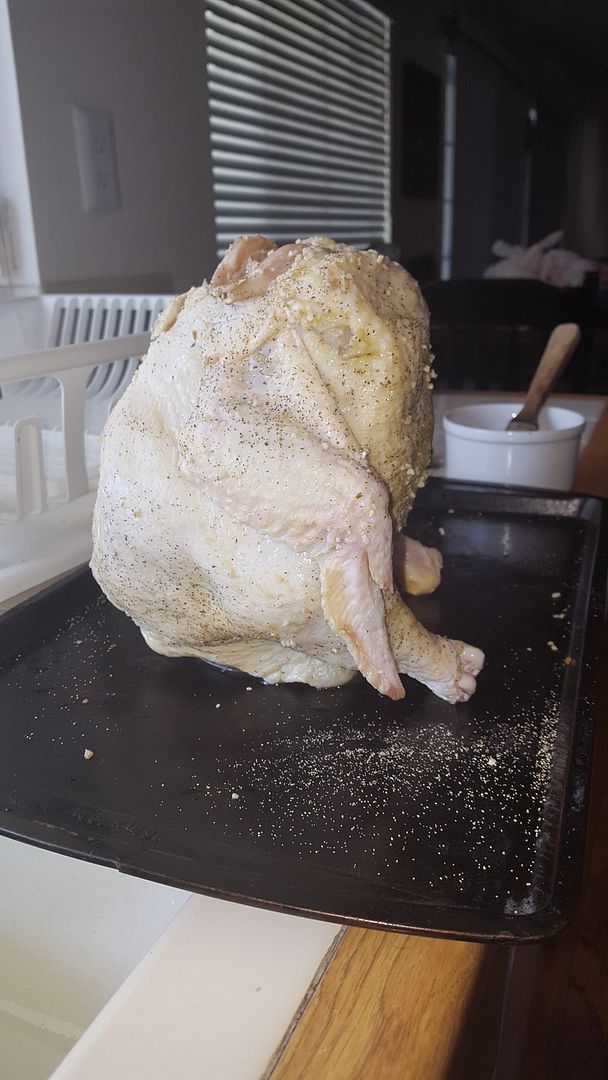 Now, off into the smoker: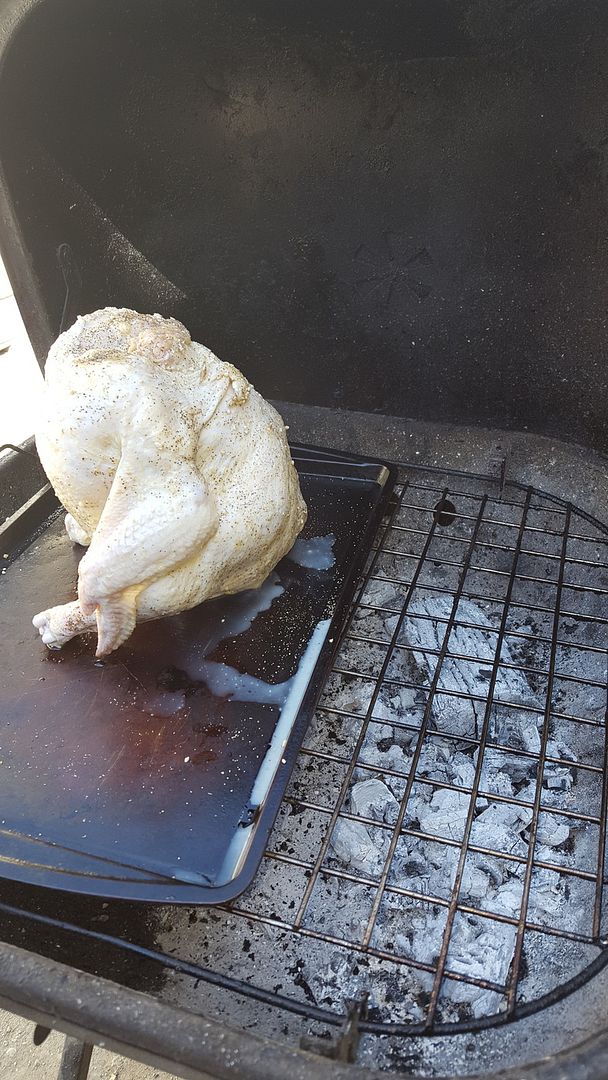 By this time it was already closed to 5pm and I knew my family were going to be hungry soon, so unfortunately I had to xfer the chicken to the propane grill for a while: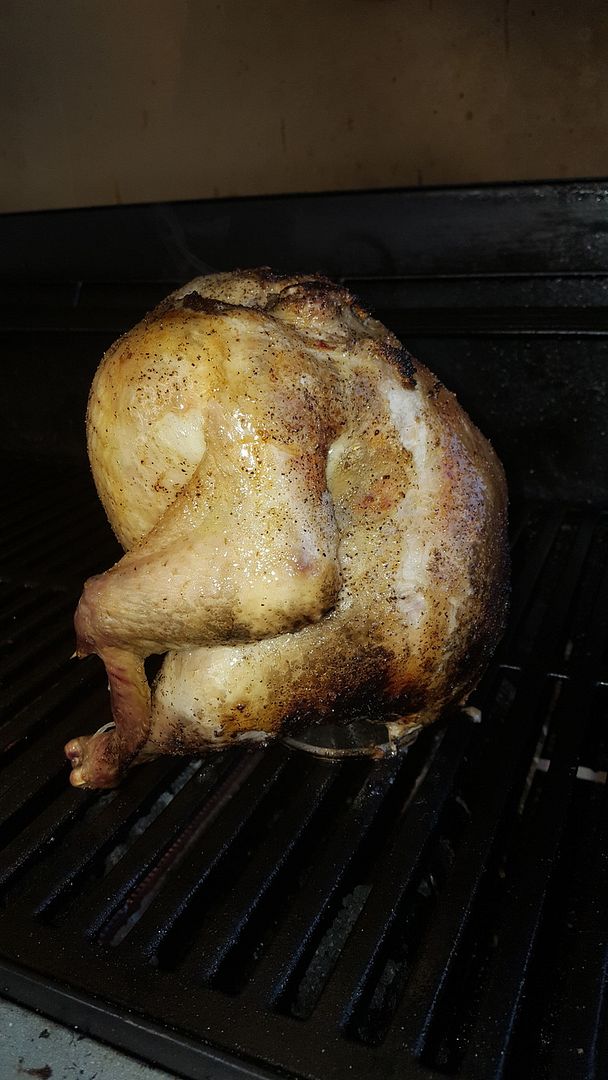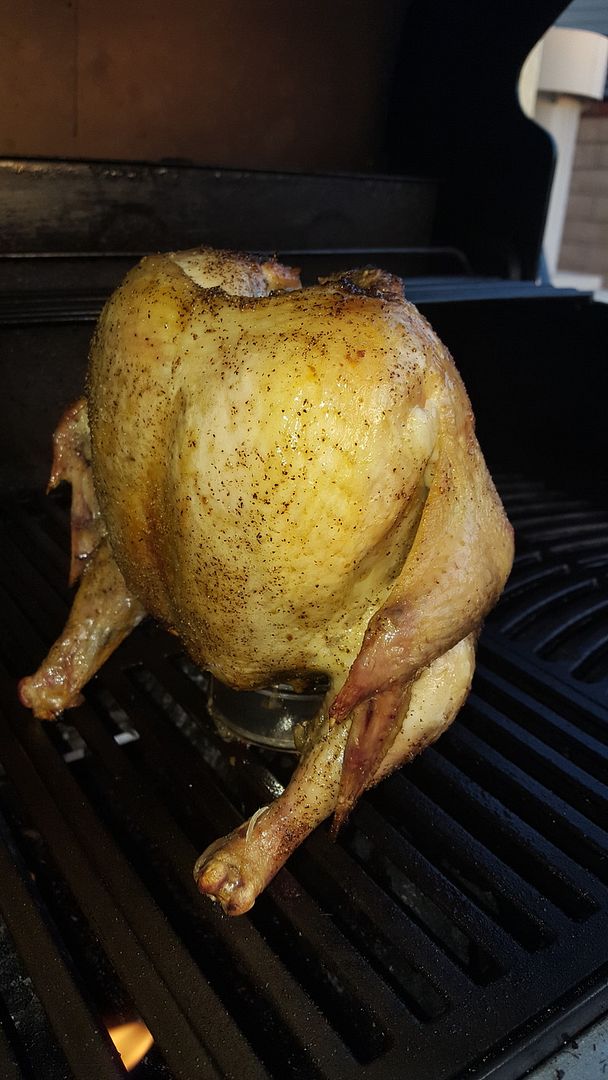 Now, by this time I'm getting evil stares because everyone is hungry, so I had to "chop" up the chicken and grill the pieces: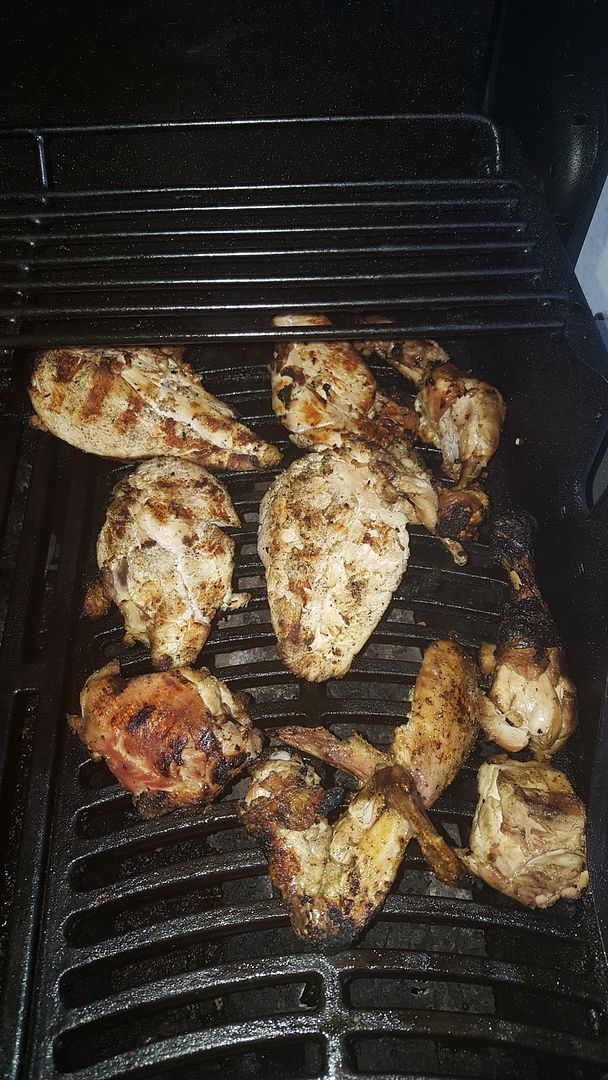 Also, what I failed to secure was some decent accompanies for the chicken, so the only side dish in the house was chicken flavored Rice-a-roni and sone steamed veggie mix.....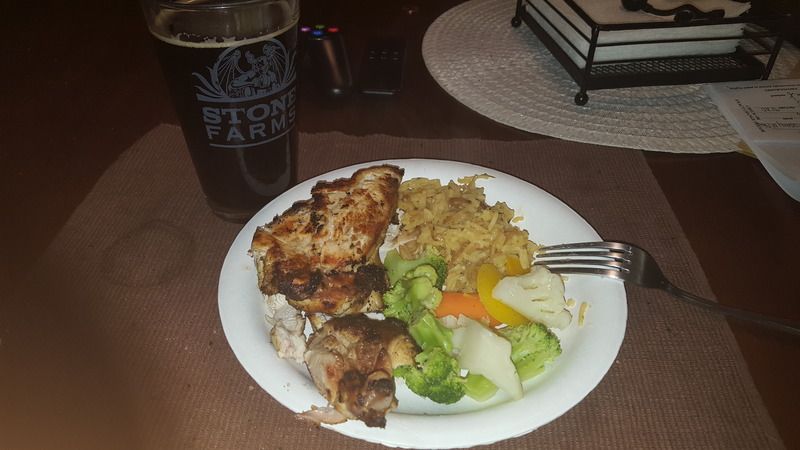 So there you have it!!!!
What did you cook this weekend????