I have been a pool owner for the past two weeks. It is a SWCG pool. I have applied what I have learned from the wealth of information here to make to get the chemistry right. The previous owners had no CYA in the pool, and the TA was on the high side. They were running the SWCG at 80% for around 18 hours a day before. I have the run time down to 11 hours and the SWCG output on 20% now. I am going to cut the pump run time down further once I get the CYA to 70. I made my second addition on Thursday. It is was 30 before. I will check it again on Thursday or Friday.
Is this circled disk on the wall part of the pool drain?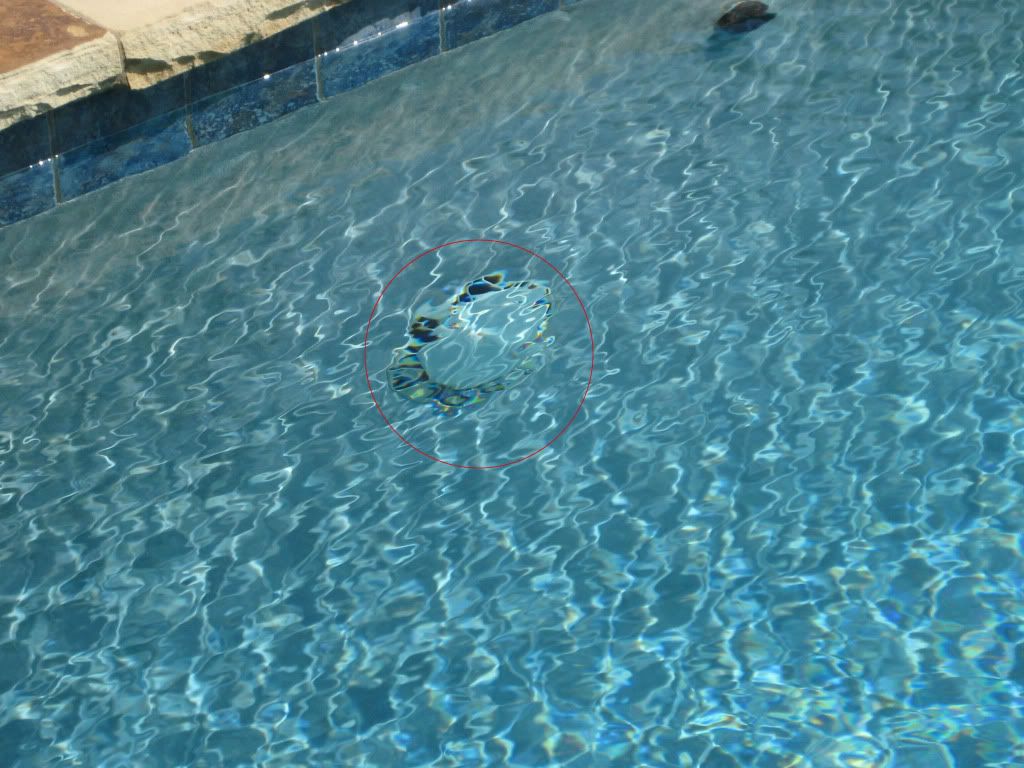 Here is the drain? in perspective: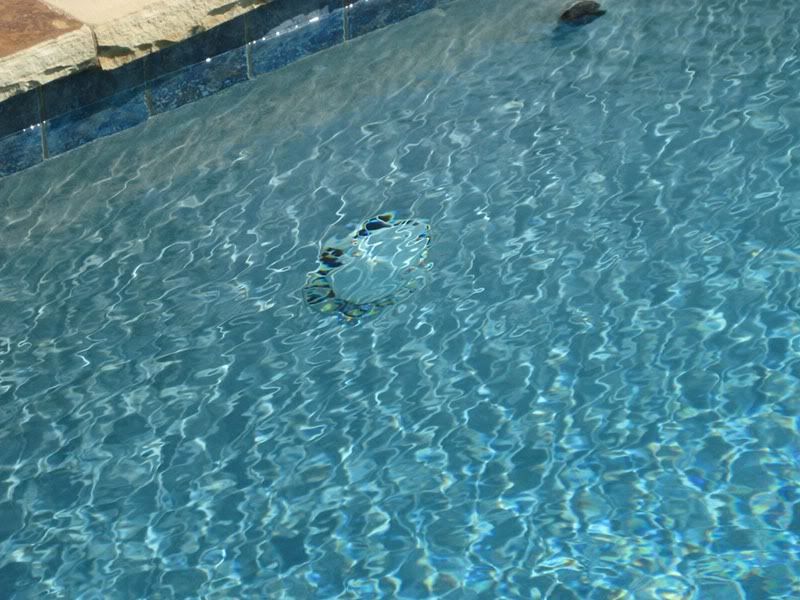 There is a Pentair Legend pool sweep. I got a vacuum hose and head yesterday since there is some dirt that will not get picked up by the pool sweep nor will it stay in suspension long enough to get filtered out. Unfortunately neither of the skimmers have a cover that lets me plug it in. Can I get a cover like that? I can shut the other skimmer off at the pump so I am drawing for the one.
Here are some pictures of the pool and pad: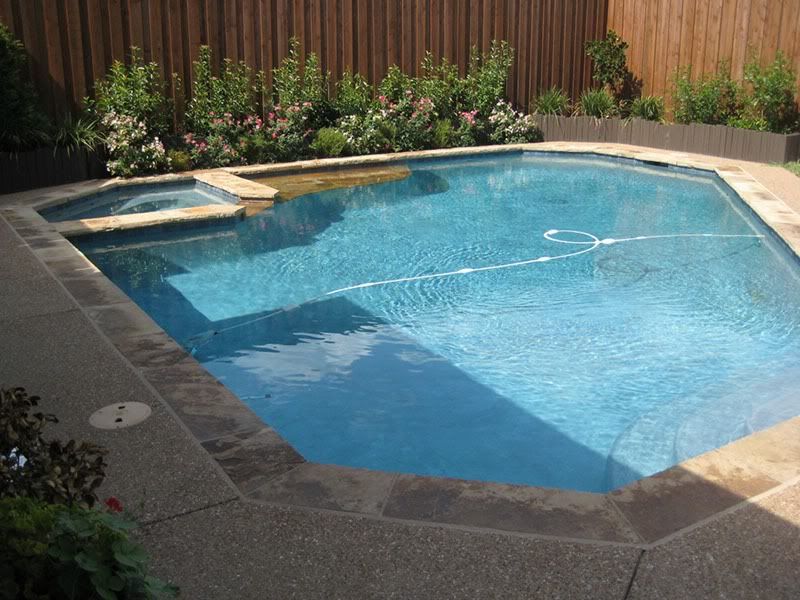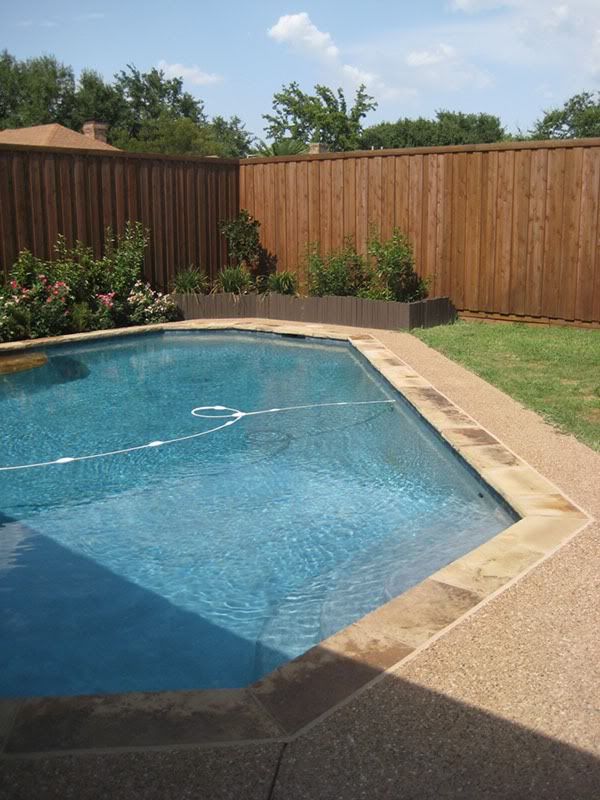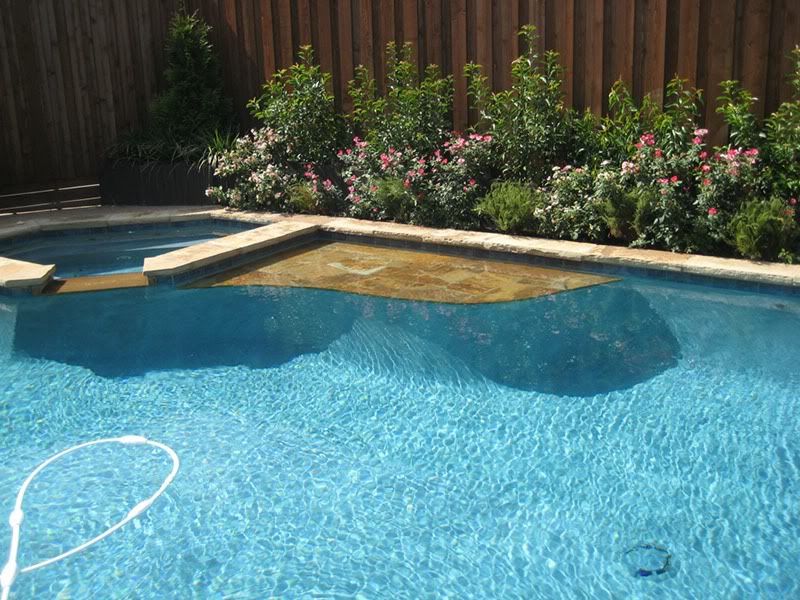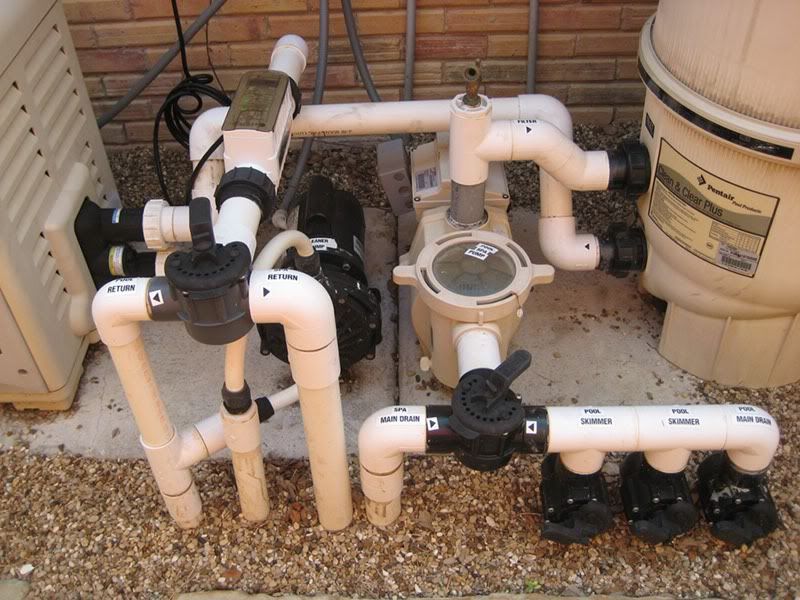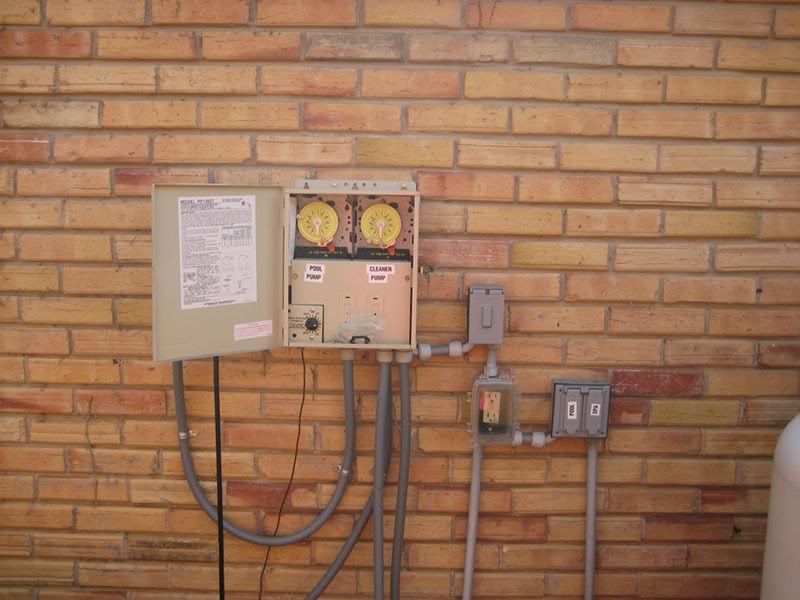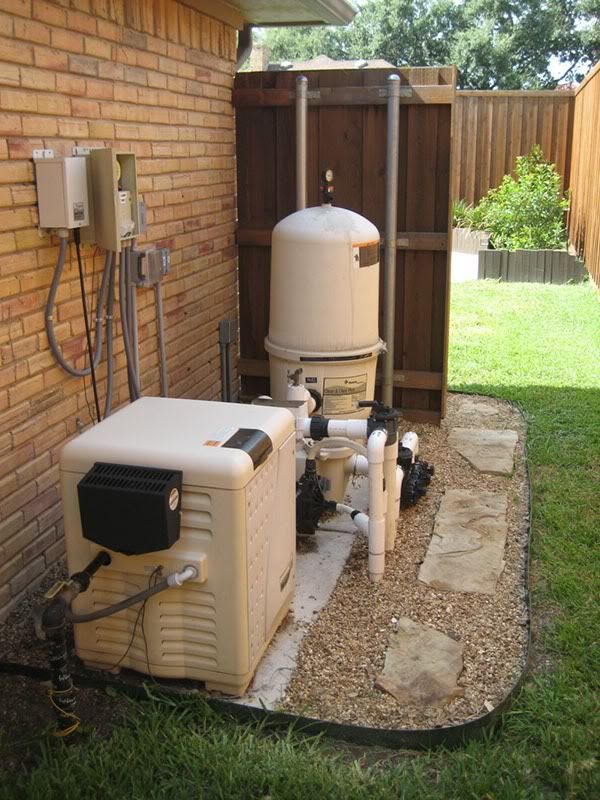 I think the pump is very oversized. It is a 3 HP Pentair VS. I need to figure what the speeds are programmed to. The speed number 2 cause the SWCG to flash a warning for flow so I have been running it on 3 speed unless we're using the SPA, then I turn it up to 4. I have been using the TFT100 test kit, but the CH test is suffering from the fading endpoint. It stays purple. I tried to the five drops first, but this did not help. I am going to grab some distilled water next time I am at the store.