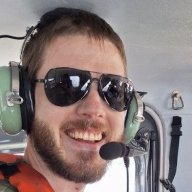 Silver Supporter
Bronze Supporter
TFP Guide
Oct 20, 2017
1,879
Pool Size

15000
Surface

Vinyl
Chlorine

Liquid Chlorine
I used to be into high end (OK maybe upper middle end) audio gear. McIntosh amps, Sennheiser headphones, etc. I used to be one of those people that read the reviews in Stereo Magazine and Audiophile, A/B test different components in the store, both with the same and different items in the mix, concern myself about the room acoustics and differences in listening distances causing out of phase effects, and all sorts of stuff like that (and it eventually extended to car audio, with calculating, engineering, and building sealed and ported subwoofer enclosures, full speaker swap outs, custom tweeter mounts, separate amps and head ends, power filters, etc).

Now I use an Alexa to stream music, or my hot tub speakers, or an old pair of dry rotted Advent speakers in the shop, or over 3 sets of dual drive in movie theater speakers in the yard (OK, those are pretty cool, but they are not even close to audiophile grade, I just cut out the built in potentiometers, and threw Mylar speakers in them - but they do get a good amount of attention when people see them for the first time)

What I have learned is that unless I am in a listening room, actively listening to music, a middle of the road set up is just fine. I no longer worry about bit rates, uncompressed streams, sound pressure levels, etc. If I can hear it, and hear it clearly, it's all good for me.
Yeah I'm no audiophile myself, but I have my first decent pair of speakers connected to our TV and it makes a HUGE difference vs the built in speakers. I've got plans to build my own set of good quality surround sound speakers for the TV. And I'd like something nice for chilling in the pool. For the hot tub, pretty much anything works. Currently we just use a portable Bluetooth battery speaker, and eventually when I hook up a Bluetooth radio connected to the built in hot tub speakers. Otherwise the few other times I listen to music is generally at work with a pair of Bluetooth Bose QC headphones streaming from YouTube Music on my phone.
Speakers make the biggest difference IMO, you'd need a quite place and active listening to make a higher quality source worth something other than streaming. For a hot tub with the loud jets almost anything will work cause you just won't get close to any sort of ideal listening condition to make it worth the effort of something else.