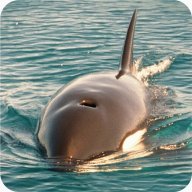 Nov 12, 2017
8,624
Pool Size

12300
Surface

Plaster
Chlorine

Salt Water Generator
SWG Type

Pentair Intellichlor IC-40
I will be removing the chlorinator when I do the heater install. I think a SWG is definitely in my future, most likely early Spring 2021. I do have concerns about corrosion though as I have a limestone deck. I recall a SWG pool my father in law had that was always eating at the limestone deck/coping. Maybe water was out of balance? Will need to do some research on this.
All chlorinated pools become saltwater pools over time. Chlorine, acid and humans all leave salt behind. Not using an SWG will not save your deck from salt. Using an SWG is a huge convenience, might as well put the salt to work for you.
Any coping ending in "stone" can have problems (sandstone, flagstone, limestone). That's the water causing the problem, not the salt. They're all basically just compressed layers of sand, and the water works against whatever is holding the layers together. It's not the salt. There are treatments you can use on the stone if you start to see any delimitation or sandiness. Meanwhile, seal the stone and enjoy the SWG.
Last edited: