Hello all,
Firstly i am based in UK. Was wondering if any of you could offer your advice.
I not so long ago purchased a property with a outdoor heated (by gas) swimming pool.
Dimensions are 25ft x 12ft and 3ft 4" to 6ft 6" deep.
10,000 gallon capacity
The pool has been 'off/closed' since August 2015, details of last work are:
17/08/2015
Remove Swimming pool pump
Empty pump basket
Vacuum pool
Brush walls and floor
Clean waterline
Empty skimmer basket
Backwash filter
Cover pool
Picture of Pool: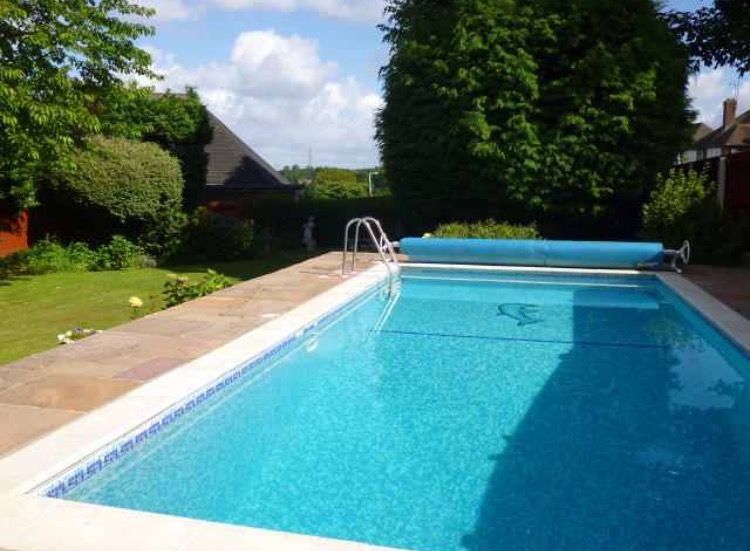 The pool has not been used for approx 18 months.
I had a quick look under the pool cover and it appears that the water is green, i am planning to get the cover completely off this weekend to see the overall state of the pool. The water was clear approx 9 months ago.
Picture: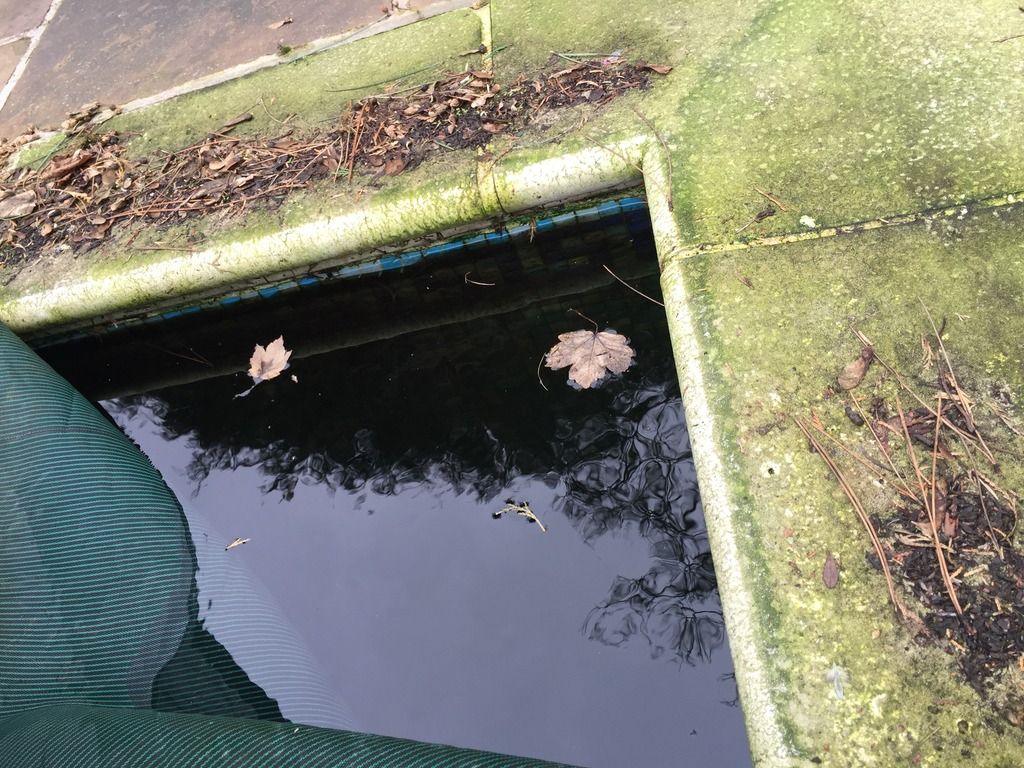 Equipment i have in the Pool pump room is as follows:
Valve - HaywIrd Vari-flo 711-13
Pump - Sta-Rite 5P1R
Filter - Hayward S244T
Pipe work I have:
Skim
Sump
Vac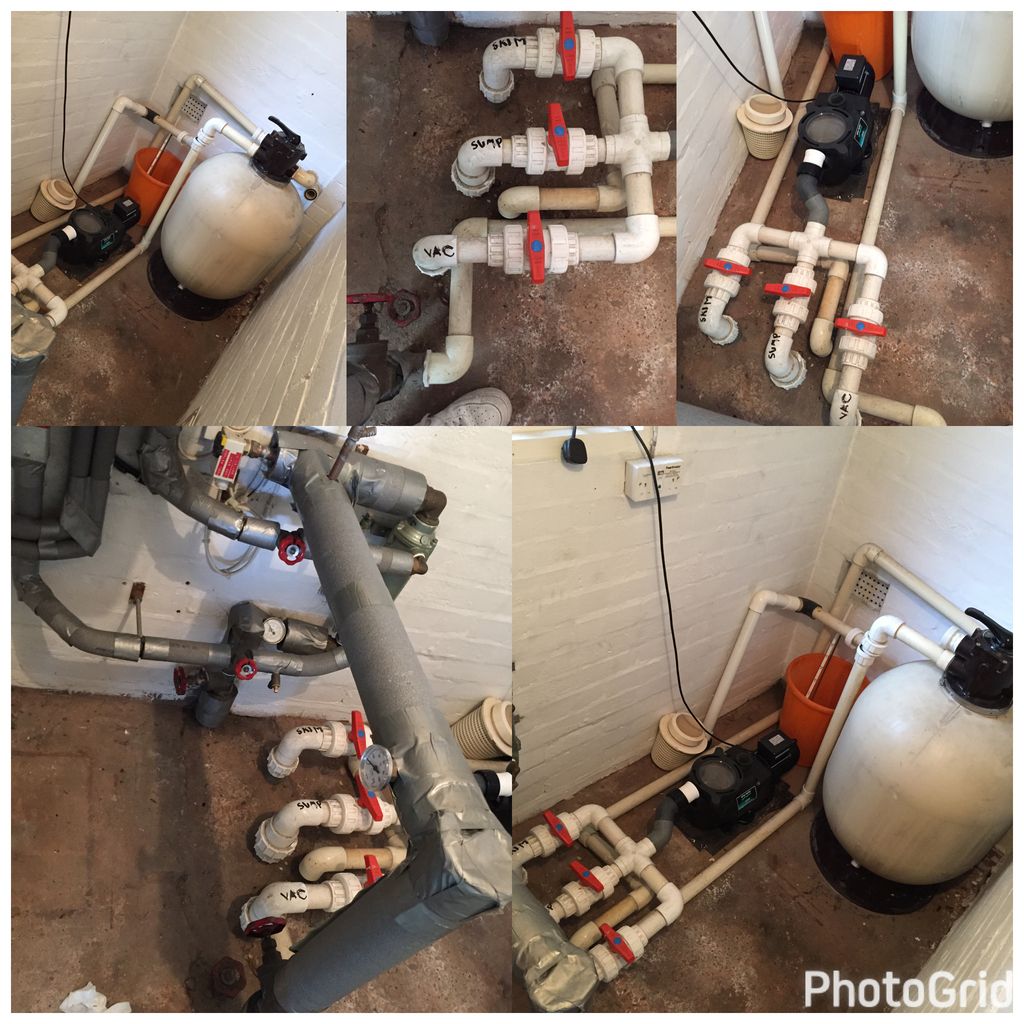 Items left over by previous owner: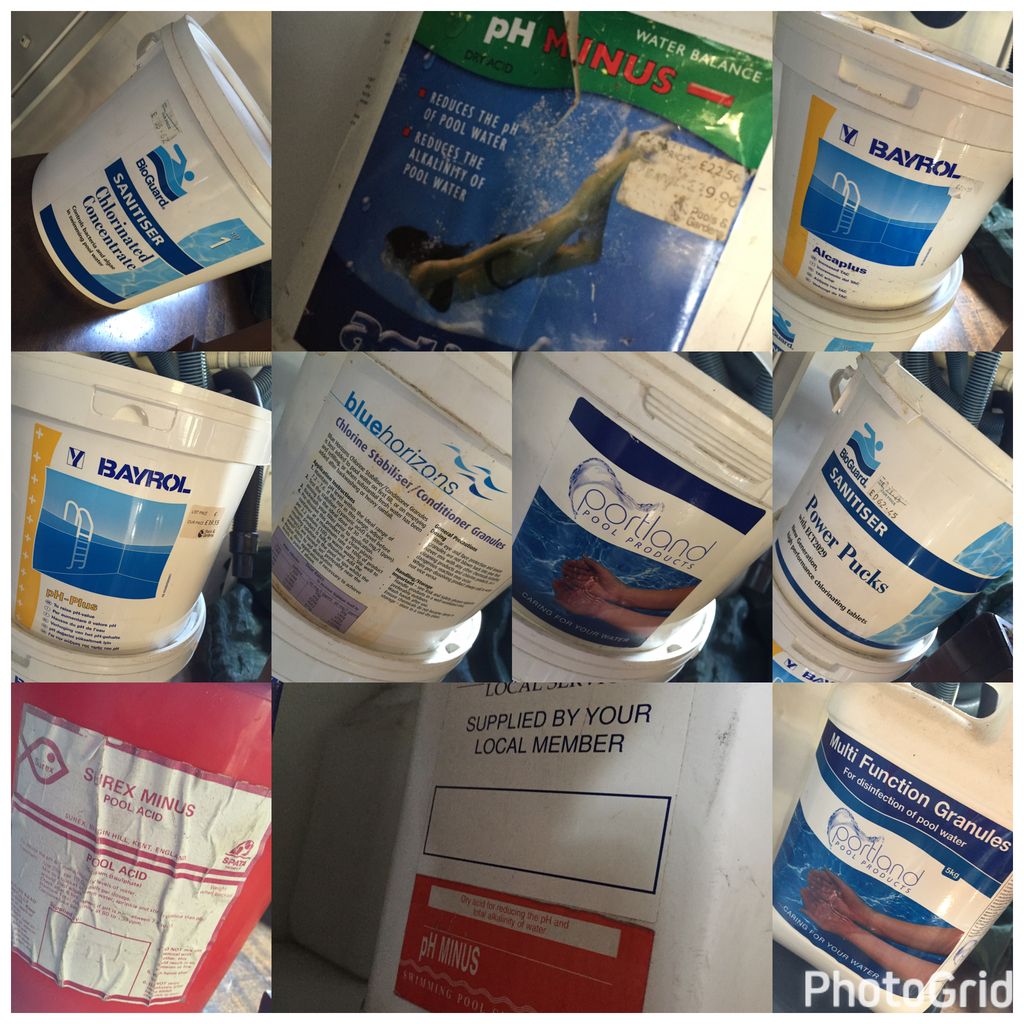 Right now forgive me if my questions are some what on th silly side.... i'm a newbie to all this and have read up as much as i could before posting this post.
Where do i start? My plan is:
Take off cover
Use net to clear large debries
Test water for Chlorine / pH / Alk / cya. Am i correct in thinking that if the CYA levels are too high then i will have to drain the pool to some extent? What levels would be high? Which test kit is reccommended?
When do i turn the pump on? and on what setting should the valve be set on? Would any other work need to be done prior to turning the pump back on?
Have plenty further questions but the above would get me started.
Thank you