My family enjoyed our metal-frame pool so much last year that this year we decided to go with a more permanent set-up. Originally I was going to do the install myself but with spring, the grass started growing and the garden... so I took a trip down to the local pool store and they did a great job....for the most part.
Now for the pics...... (drum roll)
I marked off where I wanted it. You can see where the Wal-Mart pool was last year.
Install day finally arrived.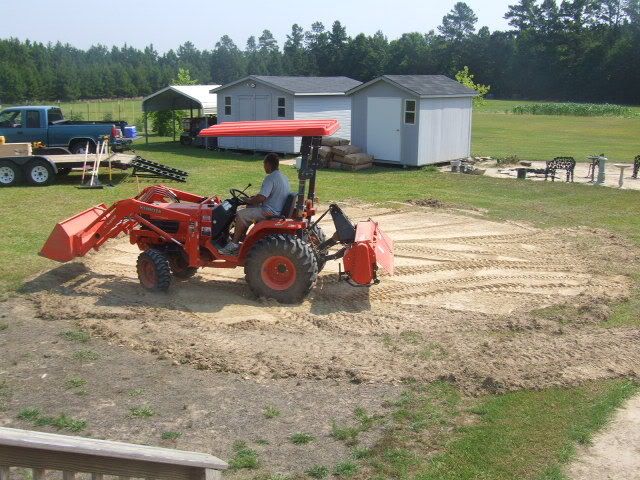 All level and everything layed out -- The uprights are the wrong size...48" and supposed to be 52".
This is how the day ended because it was a 40 mile drive back to the pool store to get the right uprights and it was getting windy.
Things went pretty quickly the next day.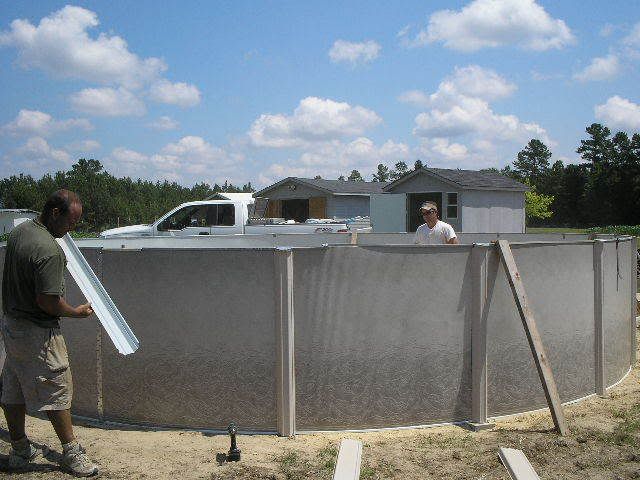 Ready for the liner. Notice the center drain.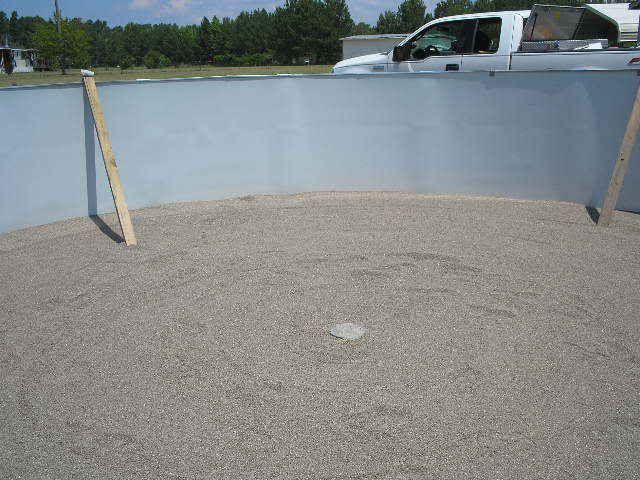 Liner going in.
Done and the water going in.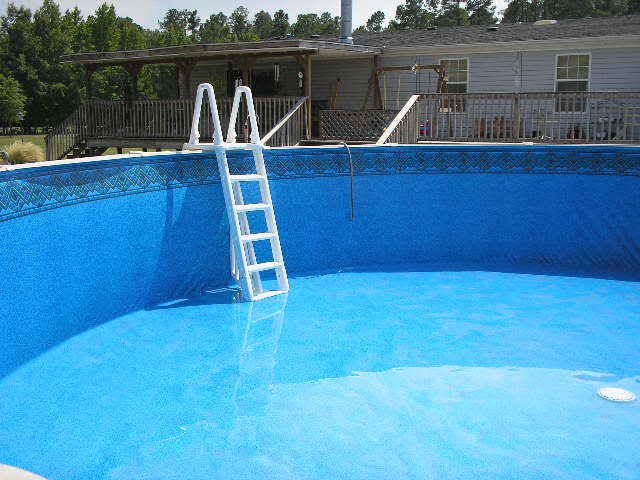 It took 26 hours to fill it from my well. The plumbing is all PVC and is run underground from my deck to the pool. I got the water balanced in about 3 days thanks to what I learned last year from the good folks here at TFP.
I took a sample of the water in to the pool store today to actually see if there was any metal and they said my water was "perfect, no metal". They asked if I had shocked it this week yet and I said "nope" as I thanked them and walked out the door.
And just yesterday, received my TF-100 test kit, so I'm ready for summer. Thanks TFP! :goodjob: