Hey everyone we are proud to announce we will be building our first pool in our lovely home! A huge thanks to everyone on here as there has been an abundance of knowledge gained from this forum! I love watching everyones builds and we are proud to now share ours as it gets underway!
Please feel free to share any of you thoughts on the design and any words of wisdom you have to share as this gets going! A huge thanks to two labs for all the advice thus far! Our grotto waterfall expansion is influence by his design! Coincidentally and somewhat ironically I own two labs (a chocolate, and black)- they're ready for a pool. Pool inspired by our neighbors building and the fact its 90+ degrees here 2/3's of the year! We are planning on starting our dig here on January 13, 2015. We are using a Pool Builder for the project as my schedule is unpredictable and busy, for builder/price details send me a PM and I'm more then happy share privately until the pool is complete.
Lets start off with some pictures of the home and the pool concept! Equipment list etc below also!
Our home
It Even Snows here in SoCal now too!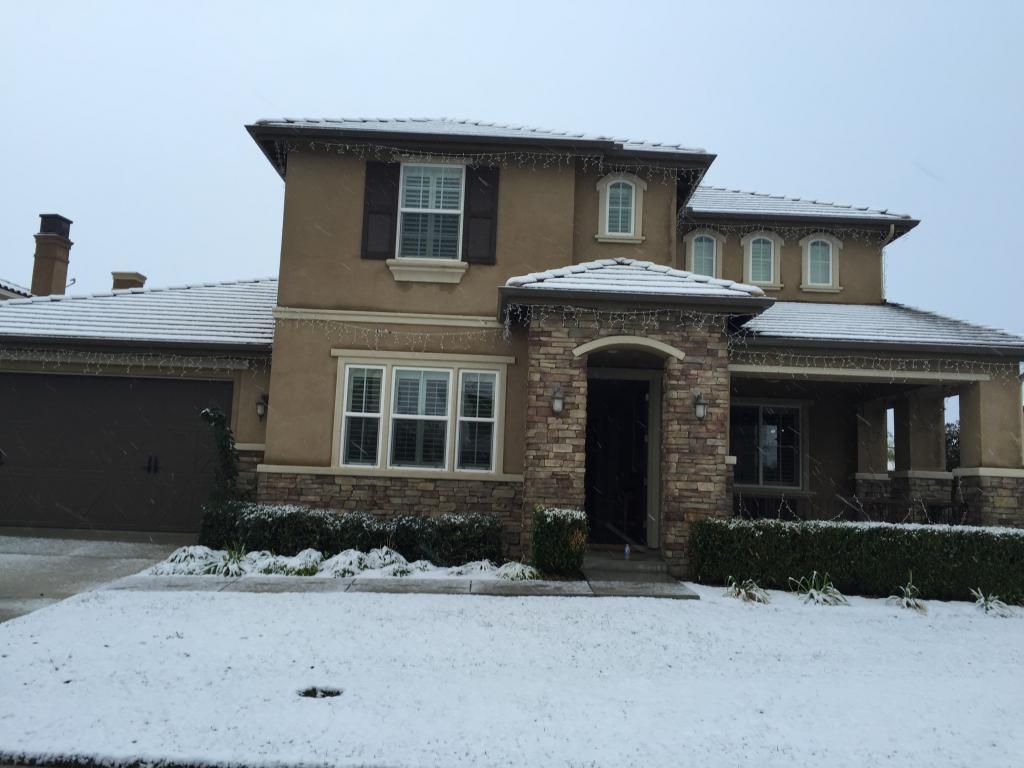 The side we will be accessing the back yard from for construction! (So glad we have a corner lot! Way less yard to repair after all is said and done)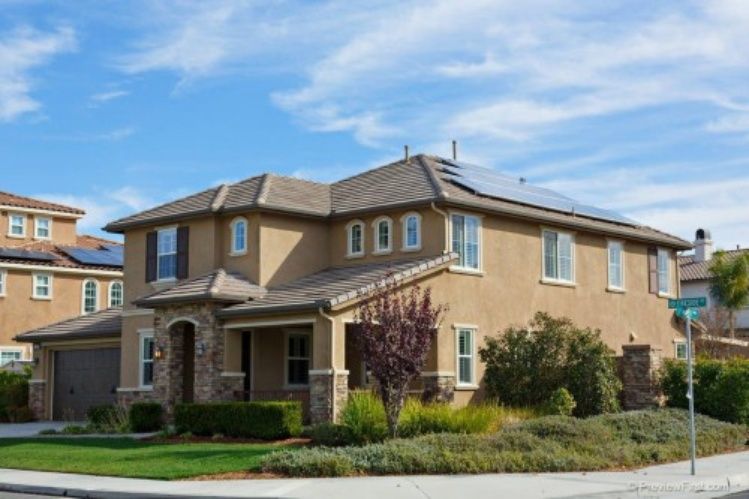 Our Existing back yard! We will be coming in right between the fire pit and Alumawood Patio! Existing waterfall will stay too! For landscaping we plan to keep as much of the existing for the design, we will be replacing the large trees with king palms!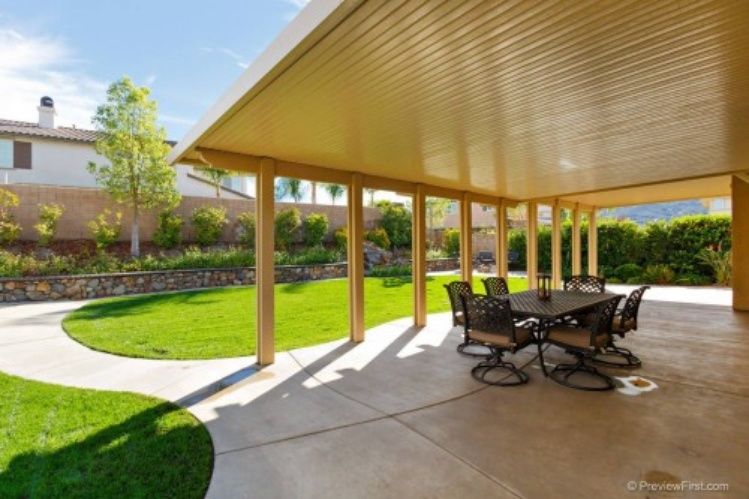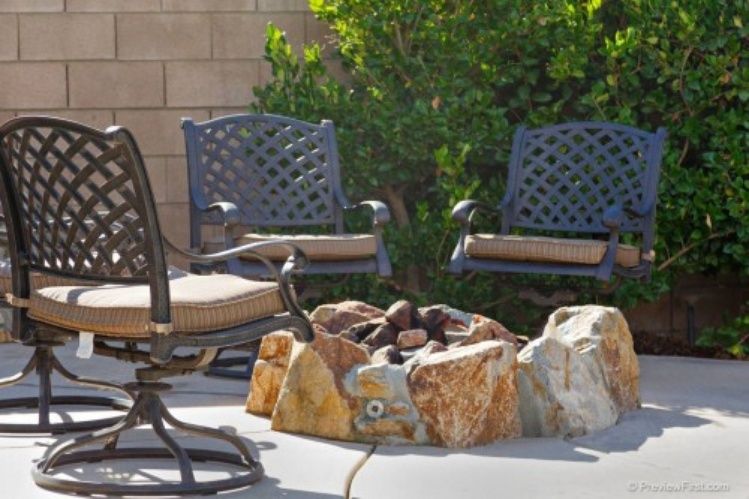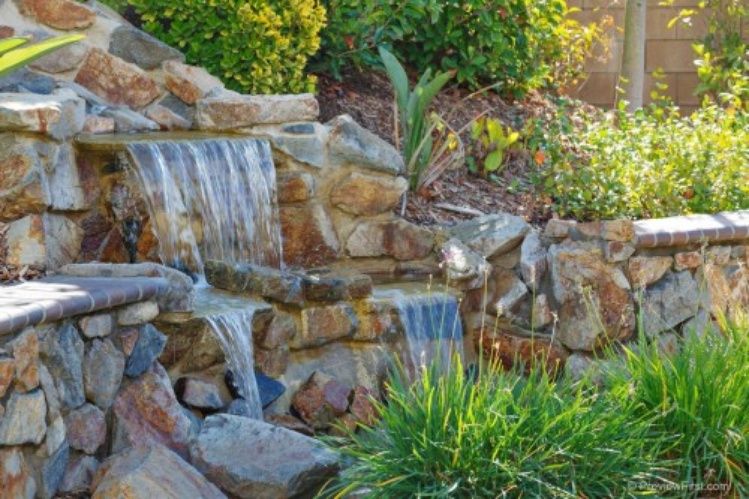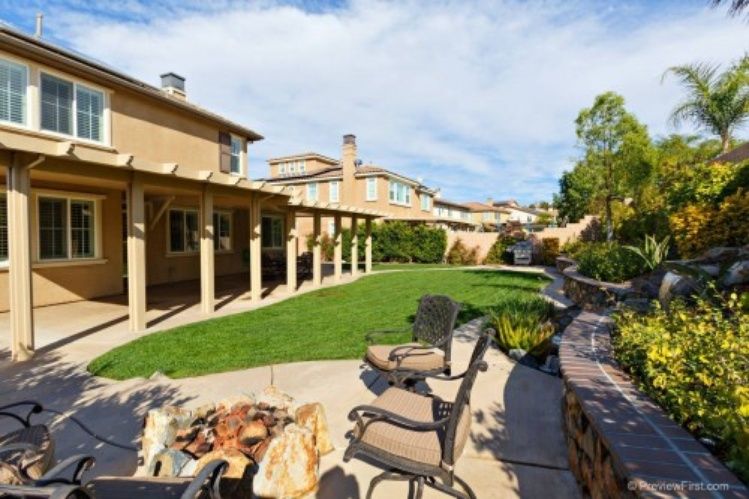 Ok now the part you have all be waiting for!!!! The design and Concept! The waterfall will be larger to the right of the slide then it is in the concept and the patio should be all quartzite from the patio to the wall- keeping the existing concrete off the house which we plan to stain eventually or replace with pavers potentially(Phase 3 after pool construction and re landscaping). Will update the drawn out yard tomorrow!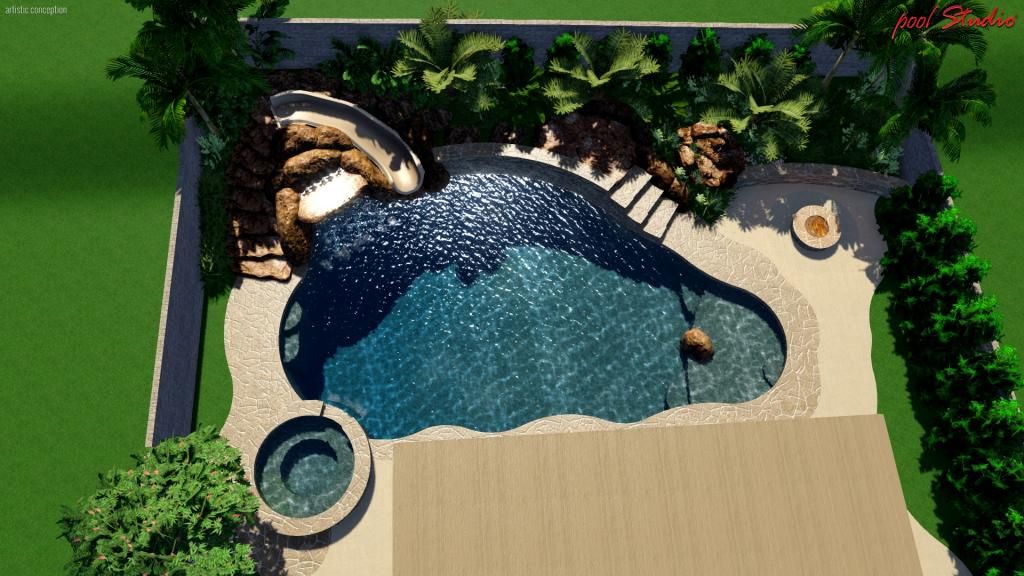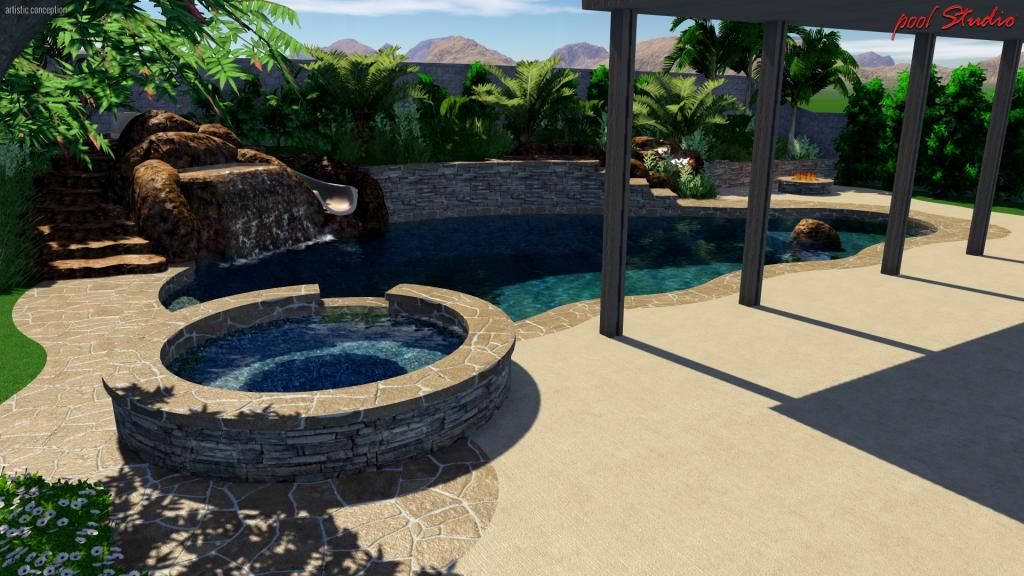 Equipment and Design:45x25 IG Shotcrete (my understanding stronger then gunite) 3.5' to 8.5' deep- Lifetime structural warranty
PB is including all the below! They are knowledgeable, within our budget, and have a strong reputation from being around for quite a while. Pleas let me know you thoughts on all the below!
Engineered structural plans
City or County building permits
Underground services alert called prior to excavation
Access wall removal and reconstruction
Pool engineered for expansive soil conditions
UPGRADED 4 BAR BOND BEAM
UPGRADED HIGH FLOW POOL VERSAPLUMB SYSTEM
UPGRADED ENERGY STAR RATED FILTRATION PUMP
AUTOMATIC JANDY PREMIUM SLAT CHLORINATION SYSTEM (SWG)
Electrical:
Breakers at house included-
110 volt GFI protected light circuit with outlet
220 volt circuit for sub panel
Control system included
Bonding as per N.E.C. Code
Baja Shelf with jump in rock/umbrella holder (12x10)
All shotcrete Grotto/2 Waterfall/Slide
8' Spa with waterfall into pool
Retaining wall Right of existing waterfall refaced with stacked stone finish and Quartzite cap
2 Skimmers
Partial 12 head infloor cleaning system
One set of shallow-end access steps
Deep-end loveseat bench
Steel:
4 bar bond beam with 1/2 inch steel ; 3/8 inch rebar tied 12 inch on center each way
6 inch on center in transition slope by 20 feet length
4 inch on center in deep end coves
4 inch dobe blocks
Bond beam and wall steel schedules are beyond code for protection expansive soils 4 inch spacing for a thick floor
3" Piping for suctions and return
45 degree elbows
Separate dedicated lines for surface skimmer and bottom suction
Jandy Ball Valves
Spa Jets with adjustable eyeball fittings (spa only)
Dedicated pool cleaner line for use with suction or pressure sweep
Larger plumbing provides fast turnover for a cleaner, more energy efficient pool
Dual plumbing allows greater adjustment and cleaning control
Jandy never lubricate valves with Lifetime Warranty on Neverlube Seals
Hose bib at pad for draining pool
All circulation lines are under pressure test throughout construction
Auto fill line
2- Jandy Stealth Series VS pumps WARRANTY 3 YEAR PARTS AND LABOR
1- Jandy 3/4HP FLOPRO PUMP for 2nd water feature on grotto
Jandy C Series cartridge filter 580sqft
Whew!! Thats a lot! Share your thoughts and I have a few questions below that hopefully you guys can answer!
Peble Tec Finish
Anti-vortex main drain grate (DUAL)
AUTOMATION WITH IAQUALINK AND REMOTE
L.E.D COLOR LIGHT PACKAGE UPGRADE (3- pool 1-groto 1-spa Nicheless design by Zodiac Pool Systems)
POOL VACUUM
RAISED POOL WALL WITH STACK STONE FINISH
UPGRADED FLAGSTONE QUARTZITE COPING
Equipment turned on and start up chemicals added after fill up
Full month of chemical service
Timer set for filtrations cycle
All pool & spa waterline tile 6" pool tile (stone)
Telescoping pole, Brush, Leaf Skimmer
580 sq ft C series Cartridge Filter
Jandy 400000 btu heater