After a couple months of debating, we finally put down a deposit to build a pool. Our PB touts using 3" suction lines but I'm not sure of the size of returns. PB touts heat bending lines instead of using sharp 90 and 45 degree angles.
Here's the det's
18X40 rectangle 3' to 7' deep
A&A in floor, wall, sundeck and bench cleaning system.
(Whats the best size for returns using the in floor system?)
3HP Intelliflo XF for pool
3 HP Intelliflo for 4ft sheer decent and 2 lighted bubblers
Pentair 520 Cartridge
Dek Clor chlorinator
Easy Touch 8 automation
2- Venturi Skimmers
Debris removal main drain
Mastertemp High Performance Heater
Waterco MultiCyclone 16 Centrifugal Pre-Filter
2- 5G LED color pool lights
2- Pentair Colorvision globrite LED Bubblers in the sun deck
Over flow and auto fill
Finest Finish Radiant Fusion plaster with hand seeded abalone (Regal Blue or Topaz)
NPT VR-681 Tile
Silver mist Flagstone coping
Any thoughts for or against what I have selected please chime in if you've personally had experience with what I've chosen. I've never had a pool before so if there's something that you regretted not putting in your pool and I don't have it listed, please share that as well.
Thanks!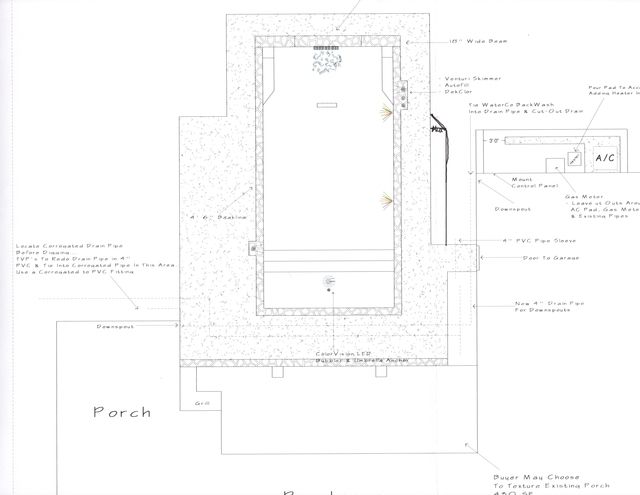 Last edited: