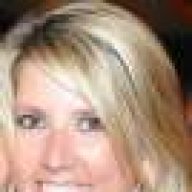 TFP Expert
LifeTime Supporter
In The Industry
Yesterday I tested the water myself and I was good to go.... (my hth cheapy from wal-mart)
CL 5
PH 7.2
TA 150
CYA 70-80

This was 12 hours after adding 3 1.46 gallon jugs of 6% bleach. FC on the test strip read about a 3. I figured the chlorine was stable overnight but maybe not, as I had the water tested today at the pool store.

They said
FC 0
TC 0
CC 0
ph 7.2
CH 70
TA 110
CYA Not Run (I thought that was pretty funny considering that's been my biggest problem this year, too high CYA
Copper .64
Iron 0

So I tested the water just now and sure enough, the numbers were the same as yesterday except the CL read zero... With such high CYA levels why would it drop so quickly? It did rain a little overnight....

Also I tested my CH and I got a reading of 460.
Every visit to twp different pool stealers and they said my CH was too low and I needed to add calcium, which I did twice, based on their suggestion. My first test shows 460. Were they completely lying? They never even asked what kind of pool I have (AG Vinyl). Is my CH reading something that I need to worry about?

So, we have two questions.
1. CL I thought 5ppm based on the CYA best guess chart was right, but it didn't last 48 hours.
2. 460 CH - a problem for me?

HELP!!!! Thanks in advance!