New guy here! We started July 06 with this (had to cut down two trees....didn't want to, but didn't have a choice)......
And this is the result, after a total relandscaping by my wife and I, new fence, new upper spa deck, etc......taken in May this year....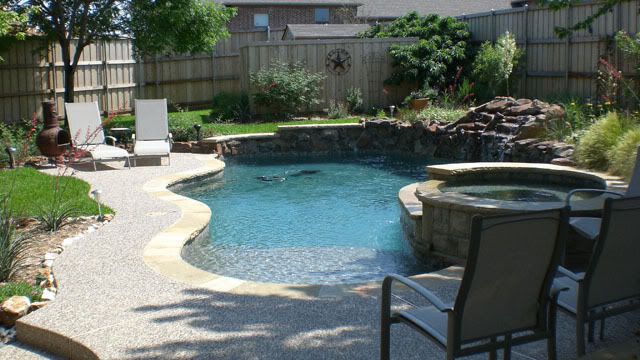 I've got more pics, including a full library of the build process from Day 1.