Silver Supporter
Bronze Supporter
I have a Nautilus Dolphin CC Plus, maybe 6 weeks old. Has been working great till..........this week. (It has a few quirks but it does work well)
I noticed three days ago it was not sitting flush on the floor of the pool when dormant between cycles, easily noticeable at a 20-degree slant, and then when it started it would go one foot to the left, one foot to the right and stop. So, it runs for 15 seconds only.
Have been reading the Forum and the CC Plus manual for troubleshooting ideas.
As to the flush on the bottom, where one end of the brush was 3-4 inches above the floor (see picture), probably not a big deal but I think perhaps a lot of air got into the blue handle used to pull it out of the pool. I saw bubbles coming out while I was moving it around....and spent a bit of time rotating it and shaking it under the water line until all the bubbles had exited the handle. I put it back down on the floor and it appeared to be flush or darn close to flush. At least noticeably better.
But it still won't run....continues to start, move one way, then the other and stop. So maybe it does not pass the self-check? I tried cycling AC power many times. Yes, the filters are pristine. I made a video but it says its too big to upload to the server. You can see it here: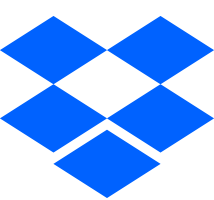 Dropbox is a free service that lets you bring your photos, docs, and videos anywhere and share them easily. Never email yourself a file again!

www.dropbox.com
I assume (hope) it's as simple as there is something like a leaf stuck in the impeller, but I can't get the impeller cover to open. I cannot see any debris in the impeller looking in from the top.
See other pic....There is a small plastic slot to the lower left of the impeller cover, accessible only when you open the large hinged cover to expose one of the two filters. There is a diagram saying OPEN / CLOSE with arrows and a screwdriver. So the inference is you turn the slot one way or the other. Mine will not budge either way. I don't want to force it....so I am being only strong enough to say maybe I shouldn't apply any more force. IS THERE A TRICK TO OPENING THE IMPELLER COVER?
The roller brushes and track belt will roll when you manually turn them. You can see the gears turning at the ends of the roller brushes.
I saw a post somewhere that said to take it out of the pool, turn it over, and start it. I did that, and it ran both directions for about 10 seconds each.
At this point, I don't want to bust the impeller cover? Any ideas? Sure would appreciate it.