The other day my Nitro Pool Cleaner would not start, so I tried to unplug it when the plug on the cord cracked apart.
I am hoping somebody (electronic/electrical geek) can recognize the plug on the cord and the socket on the transformer. I called SmartPool and they said they can only sell me a new cord for $100+.

They would not tell me what the connector brand and type is.
Here are a couple of pictures.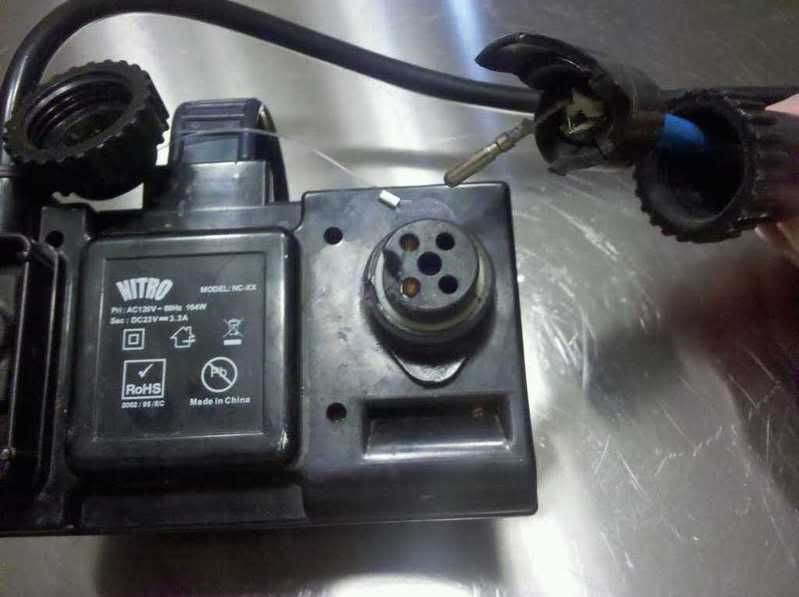 If someone can identify the connection type, brand and model then I would be able to solder one on pretty easily. Which hopefully can be done for less that $100.
Thanks!