I have been on a multiyear hunt to find this mysterious leak in my pool! The particular mystery has been that for a couple of years, the pool would only leak in the summer. Now, however, having ignored the issue for too long, the pool is leaking more than ever, and in the winter too. It's currently at 1.5 inches per day.
Please help confirm my assumptions: For a long time, I suspected the return lines, pool lights, etc, until the water level dropped below all of that and the pool kept leaking. That left only two other potential options: 1) A very long (15 ft) hairline crack that runs along the bottom of the pool, or 2) the main drain. The main drain has been shut off for years (another story), and my pool guy said that the hairline crack was probably just in the top layer of plaster and that the main drain was the likely culprit. The rest of the pool is crack free, including around the stairs.
So I plugged the main drain. I plugged it hard and good. I put in a plug, then covered the whole thing in hydraulic cement, then covered that with a water-tight red guard membrane.
But it did not stop the leak. SO, with no other culprits, do I have to assume that water is escaping through the hairline crack? If so, that doesn't bode well for the structural integrity of my pool, does it? Do I need to do the full scale repair, ie, cut out the plaster around crack, add mortared rebar staples, and patch?
I am attaching photos.
I'm not sure when the pool was built, but probably in the 80's. The pool decking around the pool is wonky, cracked, and angled, so it's clear there's been some movement in my central Texan soil.
Here's the pool, showing that the water level is below all of the lines.
Below is what the crack looks like for most of its distance.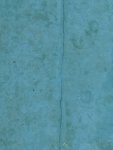 Below is the worst part of the crack.
Thank you so so much for any help! I try and do all of my repairs myself, so but I may have to bite the bullet on this one and hire someone. I just wanted to make sure I am informed before dropping all of that money!
Thanks again,
Adam