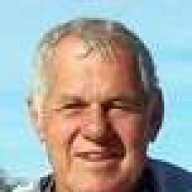 Admin
Mod Squad
TFP Expert
Platinum Supporter
LifeTime Supporter
In The Industry
Being on the forum quite a bit this weekend, I am struck by everyone's courteous behavior, friendly interaction and importantly, just how darned knowledgeable ya'll are. (Newbies hang in there...you will be)
I couldn't be more serious. Last year, I started calling us the "most knowledgeable pool forum on the net" but this year, the understanding and grasp of BBB by so many new people has just been amazing to watch. The transitions from newbie to giving expert advice have been almost stunning.
The Moderators, JasonLion, and the Special Contributors are always excellent but it seems this year their responses are more concise and helpful than ever before.
That said, it's the recent converts that have added a flavor that we've never had before. Folks who 45 days ago were trying to figure out what pH was (well, I exaggerate

) are now offering advice and encouragement that makes them sound like 5-year veterans.
From 7 or so years on the old PF and 3-4 now hear on TFP, I can't remember a wealth of talent anything like this.
I would like to name the 15-20 newer folks I have in mind but I would surely overlook somebody so I'll just say I think you know who you are and I hope you realize how much you are contributing to making this forum the definitive source that it is.
I hope we all continue to make our posts clear, concise, and courteous (yeah, I know, CCC

)
The forum will never be stagnant with this group of Mods, contributors and "new" experts. It really is a pleasure to be a part of something as viable as ya'll have made this place.