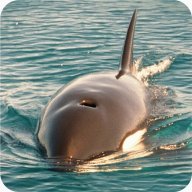 Nov 12, 2017
10,588
Pool Size

12300
Surface

Plaster
Chlorine

Salt Water Generator
SWG Type

Pentair Intellichlor IC-40
There is a school of thought, especially among pool builders, that an auto-filler is a bad thing. I think the primary reason used is that they can fail, and if your pool also has any sort of overflow protection, that the auto-filler could then pump untold gallons of water to waste. And that you might only discover that when a monstrous water bill shows up weeks later.
All possible. I had my auto-fill valve get stuck open once, so I know that can happen. And this rainy season my pool was over-filling and it took me a while to figure out that the end of the pipe connected to my overflow port had gotten plugged up with mud and weeds. What to do?
Call in Super Dirk!
First step was cleaning the overflow pipe, then I extended it so that it was well away from dirt and plants. Painted, of course, to hide it in the plants that might someday recover. I situated it so that I can see it from my yard and even from one of my windows. This last week I took it a step further, and installed a cheap motorcycle rearview mirror so that my pool cam could get a good angle on the end of the pipe.
So now, with a quick glance at the mirror with my pool cam (from anywhere on the planet) I'll know:
- when my pool is full, and
- that the overflow is working, and
- if the auto-filler is running when it shouldn't be.
This is a screenshot from my cam. It's a little hard to make out, because I didn't coat the mirror correctly with my Rain-X, but the green is the pipe and you can just make out the water pouring from it. The stream shows up well on video. I'll figure out how to clean up the mirror and the view when it stops raining, but it didn't take much of this California storm to overflow my pool.
I got two of those mirrors for about 16 bucks off Amazon. I already have several around the house and yard, extending what my exterior cams can see: gate around a corner, a gate pad lock that is hidden behind a bush, the other gate's lock that is on the other side of the fence from the cam, a convex view of my front door from a cam that faces the street, etc. It's a cheap way to extend your video surveillance system without adding more cameras. Plus, I can check what's left of my hair doo while gardening!
The pipe dumps into a drainage pit, which obscured a direct shot of it from my backyard cam:
Check out my little lime tree greenhouse (a story for another day)!
It's raining pretty good right now. Even my fountain is overflowing! But it's great for my garden, which is still recovering from last year's brutal summer.
Last edited: