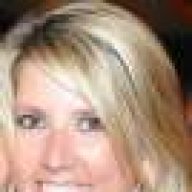 TFP Expert
LifeTime Supporter
In The Industry
I copied this text from another pool forum:

"Here is some information about metals in water:

Copper is one of nature's elements. It is also used in the equipment and plumbing in most swimming pools. Copper, in its free state, may also be present in cheaper algaecides.
Corrosive water (low pH, low TA, low calcium hardness) caused by improper water balance or misuse of chemicals can cause copper to be dissolved into the pool water. The water supply you use for topping up the pool may also contain high levels of copper, iron and other metals.
The maximum level for copper is 1.0ppm, though lower levels are recommended. At high concentrations, the copper deposits out of the water and onto hair, fingernails or pool walls causing green stains. High levels of copper can also cause green water.
Iron in the pool causes the water to turn brown or green. It can also cause staining of the pool walls. Iron has much the same causes as copper (i.e. corrosive water or high levels in the top-up water). The maximum level of iron is 0.3ppm although iron-free water is desirable.
Copper and iron can be "locked" into the water using chemicals (chelating agents). This prevents the metal from dicolouring the water or staining the pool.
Magnesium and manganese in the water increase the hardness and can cause scale. See also calcium hardness.
__________________
Marie
Fibergla s s 16x33, sand filter
Northeast PA "

I'm having trouble understanding something....I've put 3 bottles of "metal free" in my pool in the last 2 weeks. I have drained 1/3 of the pool and refilled twice in order to lower the CYA. After this last refill, the copper reading was back up to .21 and the lead reading which had been 0 before was .71. This was the local pool store test. As of now I only have the HTH 6 way test kit to go by, which doesn't test for metals. I don't know if these readings are accurate or if they just want me to buy their "metal free" at $20 a pop.

Does this sequestering stuff REMOVE the metals? I was told to hose off my cartridge after 24 hours, that the metals can linger in the filter. Is it removing anything? Or does it just work that chemistry magic? Last year we had problems with green (blond) hair, white sections of swimsuits turning green; and when using that "continuous aerisol sunscreen spray" various brands - skin would even turn green, especially if sunscreen was applied heavily on areas not exfoliated...i.e. my daughters back... stopped using that kind of spray.

Here's my latest tests (my hth 6 way kit)
FC 0
TC .5 ( I added 3 - 1.46 gallon jugs of 6% bleach last evening)
PH 7.2ish
TA 150
CYA 70ish (i say ish cause it was yesterday and I'm having a brain cramp, but I remember being pleased it was less than before which was 76-pool store reading)

Do I need to worry about the metals at this time? I'm frustrated enough trying to master the BBB method getting the chlorine right and the CYA down....any thoughts? THanks!