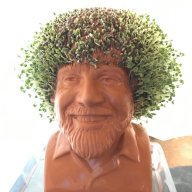 TFP Expert
Platinum Supporter
May 23, 2015
17,447
Pool Size

16000
Surface

Plaster
Chlorine

Salt Water Generator
SWG Type

Pentair Intellichlor IC-40
So I've had just about enough of my Link(skips) router...I bought it 2 years ago as the top-of-the-line router and, within a year, the 2.4-GHz channel started acting up and randomly dropping out. Then the router would just decide to not communicate with anything. I tried tech support and got the usual run-around and non-helpful advice....don't you just love it when they tell you that the "fix" is to reset the router and completely wipe it out then download the upgraded firmware and reset everything all over again....EVEN WHEN YOU'RE MOSTLY USING THE FACTORY SETTINGS TO BEGIN WITH?!?!?!?!

And yes, I did the whole channel surfing thing trying to find a better RF channel than the standard ones to avoid interference. Basically, this Linksys was junk out of the box and I'm done with it.
I have a large home and even with the best routers out there I still need a WiFi Range Extender to get everywhere I need it to be. So that adds more cost...
I'm now learning about Mesh network gear and, in an effort to cut through all the marketing hype and "independent" reviews that are (bogus and not at all independent) out there, I was wondering if anyone in the TFP community has set up mesh network gear like a Linksys Velop (not that Linksys is high on my list) or Netgear Orbi or Google WiFi? Any better? Any worse?
Looking for honesty here....
PS - I'd like a system that can attached to my 1.5TB external hard drive to offer network storage and my uses run the gamut from basic web-surfing/computing to tablet devices to streaming 4K video to gaming (WiiU mostly) with an eye toward also using some simple home automation like Amazon Echo (Alexa).