So even before I received my TF-100 on Monday I have been trying to lower my TA with aeration and acid. I can't get my pH over 7.2, about 4 hours of aeration per day. pH went from 7.2 on Monday (added 1 gallon of home depot muriatic acid) to 6.8 Tuesday to 7.0 on Wednesday.
I built a bubbler out of some PEX piping and some couplings I had and hooked it up to an air compressor. Zip tied a weight to it and toss it in the deep end. Also have a small water fall that I turn on when I run the bubbler.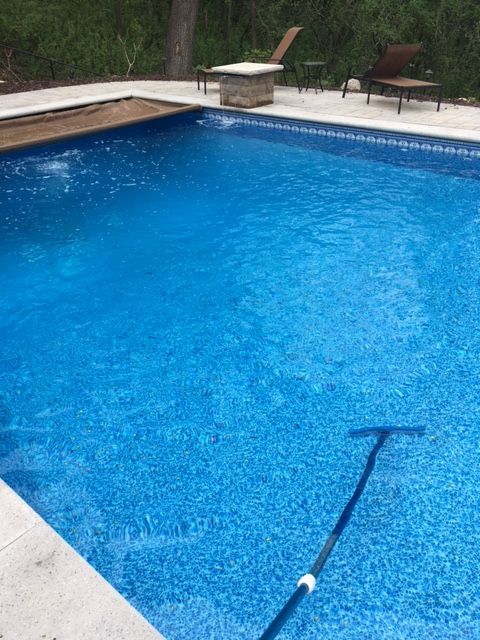 FC 2.0
CC not tested
pH 7.0
TA 190
CH 275
CYA 70

Here is a pic from the first day I was able to open the cover.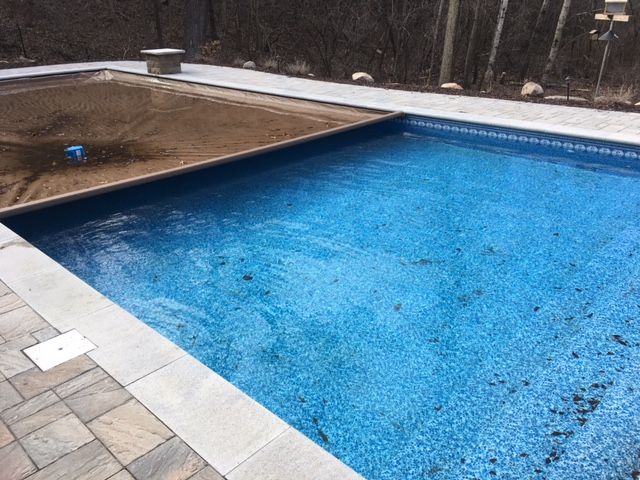 We had this pool built last year and I knew jack about pools. I absolutely hated walking into the pool store and the dirty feeling when I left.
This site has helped me understand the chem I forgot, thank you! So far I like the Pool Math app.