We are looking through some choices for liners. I have talked to a few people, and looked at a few pools. We are getting differing opinions on light versus dark, and blue versus white versus greenish, versus greyish...etc.
We were told light is better than dark for the lighting effects at night. We are gonna have a regular light in the pool, saving the extra $$ from the LED's. So, we were told if we did that, we could go with a little darker liner because the regular light is much brighter than LED lights. We were told that the blue liners give you longer life when they start fading. Sort of fade to light blue, then to white,,,,, instead of light liners just fading straight to white. Then there is the "darker liners hold more heat" areguements, and lighter liners keep the pool cooler in summer. OHHHH, what do we believe and not believe???????
Anyways,,,, I was wondering what liners you guys picked, and what influenced your choices, if anything. What experiences have you guys had thus far?? I know I am over analyzing everything, but give me a break on this stuff. It's the first pool for us so we don't have prior experience on any of this stuff. (haven't been there, haven't done that) Just trying to make educated choices...
These are 2 finalists,,,,any opinions on these???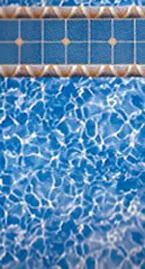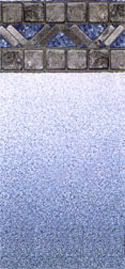 Thanks for ANY replies,,,,,,,
DMAN