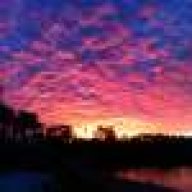 Gold Supporter
Bronze Supporter
LifeTime Supporter
TFP Guide
Sep 23, 2015
925
Pool Size

5000
Surface

Plaster
Chlorine

Salt Water Generator
Can an LED pool light be run by a solid state transformer? It does work but will the old school solid state transformer reduce the effective life span of the LED light?

I thought LED lights require constant currant drivers. A solid state transformer would let voltage and currant fluctuations through to the light. Is it possible that there is a voltage and current regulator in the light?

This is a new pool with a new light that was supplied by the pool builder. I was really surprised when the old school transformer came out of the box. My sparky (electrician) was on site when it was installed an though that it was a bit odd.

I'm reluctant to use it as supplied. I want to get myself a driver to run it but they say the warrantee will be void.

Anybody have any thoughts? Any input would be much appreciated.