I am pretty sure I have a leak in my swimming pool. I started noticing the leak about a month ago, prior to that it was fine.
The first thing I did was to make sure it's not just excessive evaporation from the hotter than usual weather. So I placed a clear bucket inside the pool at one of the steps. Then filled water into the bucket until it is the same level as the pool water outside. This way if it rains or evaporates it should still be the same level as the pool. Normal evaporation is about 1/4" per day, and my pool is losing about 1 inch per day. So it's not evaporation.
Next I wait to see if the water loss stops or settles at a certain level, and it seems to do that. Once it reaches about 3 inches below the bottom of the blue tiles as shown in the pictures below, it stops - as in it goes back to just lose water to evaporation.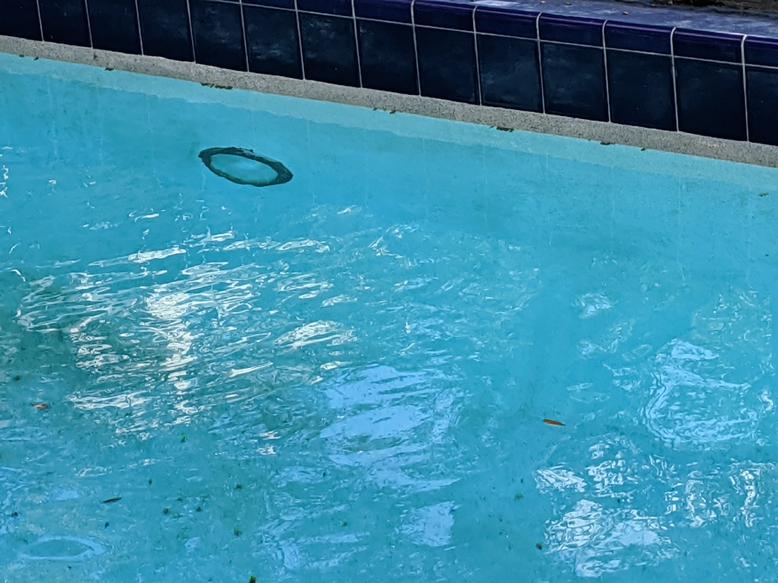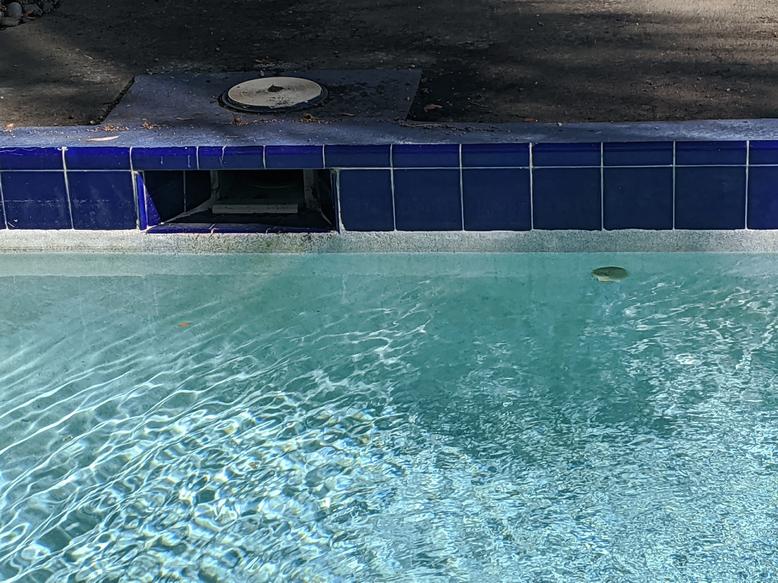 That line does not correspond to any light fixture, or any inlet or outlet location. So it's not leaking out through them right?
I did a careful examination around the pool to make sure there is no crack in the pool shell at that level.
I then went to look at the pump and the filter and all the exposed piping, and did not see any leak there.
So at this point, I am thinking the only thing left is the buried piping or the skimmer assembly itself, is this the correct conclusion? Anywhere else I need to look?
If the leak is inside the skimmer assembly, will the pool water stop leaking at the "lip" of the skimmer inlet or can it settle a few inches below?
This is from the skimmer assembly looking out to the pool.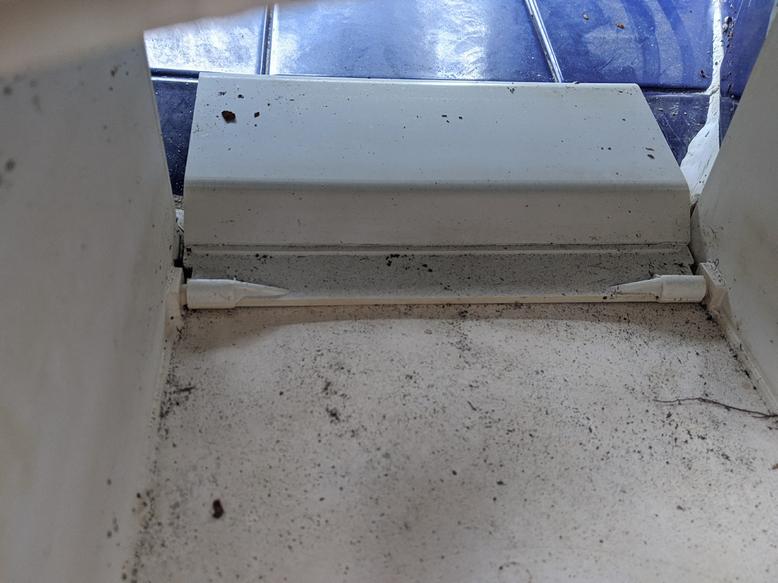 I had the skimmer valve turned off, so the skimmer is a bit dirty with the basket removed.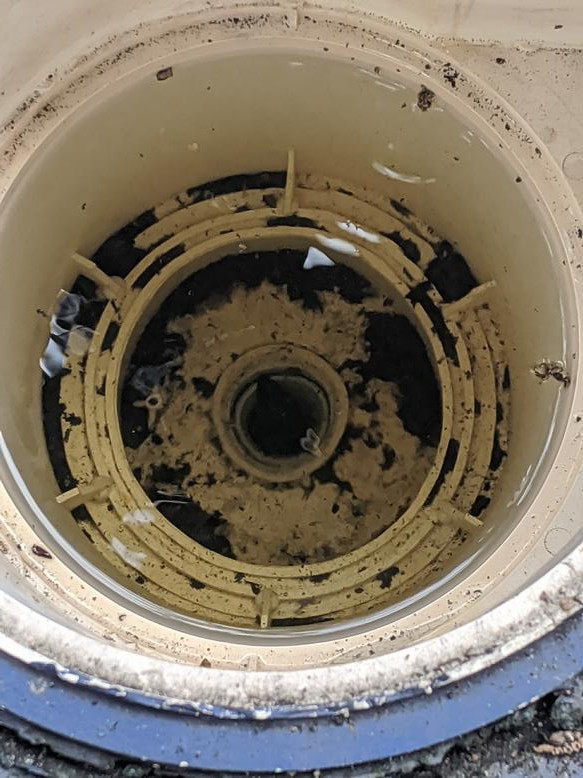 Can the leak be inside here somewhere? My understanding is if there is a leak here, I can buy a syringe with dye and move around and see if the dye migrates to anywhere inside?
How will I confirm if the leak is happening at any of the buried piping? If I fill the pool up a few inches, and turn the pump off for a few days, and shut off any valves going to and from the pump, it should stop the leak and go back to losing just 1/4" a day to evaporation right? Is that a valid test?
Or is this something best left to a leak detection specialist?
Thanks in advance!