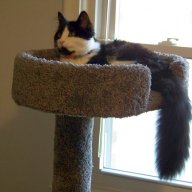 Bronze Supporter
LifeTime Supporter
I had previously posted on advice for a new ladder. So I decided to go with a composite ladder sold here:
http://www.innovativepoolproducts.com/index.php?cPath=45&gclid=CKWbsaDJnaICFZ5O5wodLyIlxA
They have a diagram of the measurements, which is 17 inches from the center of the hole on the cement deck where the ladder goes in to the pool wall. I measured my setup and I come out with 20 inches, instead of 17 inches needed for this ladder. I also went to a few other sites that sell ladders, including stainless steel ones, and it seems they all measure 17 inches from hole to pool wall.
Am I out of luck? Is 17 inches really the standard? The ladder I have now is rusting pretty badly. Other than looks, is it bad to have a rusty ladder in the pool water? Will it cause problems? I really want to get a new ladder but can't figure out what to do.
Any help would be greatly appreciated.