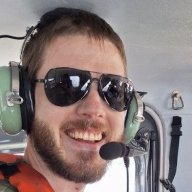 Silver Supporter
Bronze Supporter
TFP Guide
Oct 20, 2017
1,446
Pool Size

15000
Surface

Vinyl
Chlorine

Liquid Chlorine
My purchased used Weber Silver series grill I've had for ten years needs some new parts. While I could probably get new burners, my friend suggested I get a pellet grill, as he got one and loves it. You can both grill and smoke on a pellet grill, and I've wanted to get a smoker for a while, so with the Menard's rebates from building the fence for our pool this spring I just picked up a Pitboss 820XL pellet grill today. Got it going right now for the initial burn-off of whatever stuff is on it after manufacturing.
On the menu for tonight is a copy of
Longhorn Steakhouse Garlic Parmesan Chicken
that my wife found and wants me to make. While I'm hoping the pellet grill improves the flavor of anything we grill, I'm quite a noob when it comes to grilling, and I've never smoked anything before. So if you've got any recipes, ideas, or suggestions, I'm all ears!
When this thing first lit up there's some smoke, and man was that some good smelling smoke. I am excited to start using this thing!