The weather is finally starting to change and be more considering up here in North Dakota, so it looks like its getting close to time to start the process with getting the pool up and running and I am considering a new pump setup:
Some background:
The house we purchased came with a pool that had this pump setup: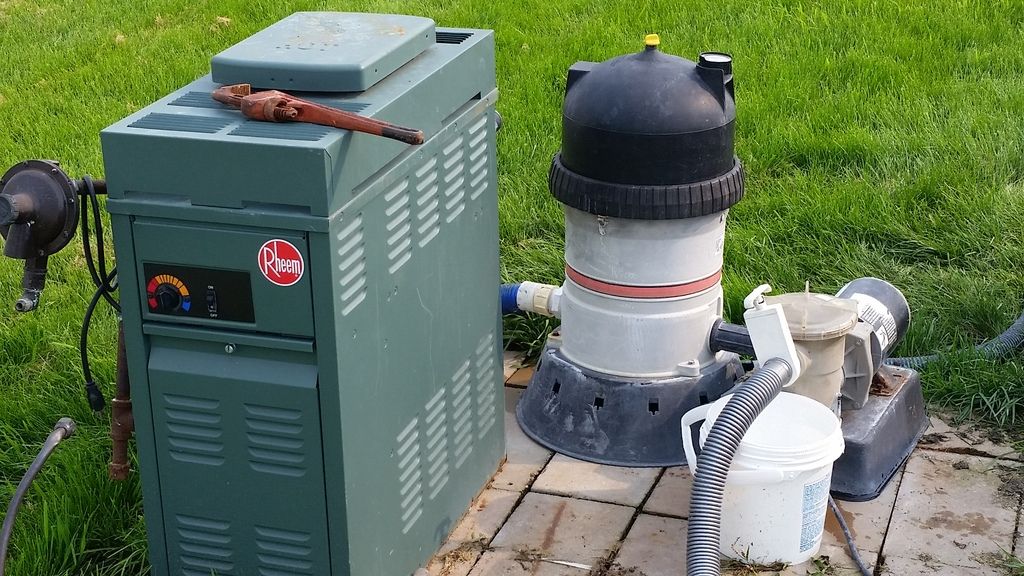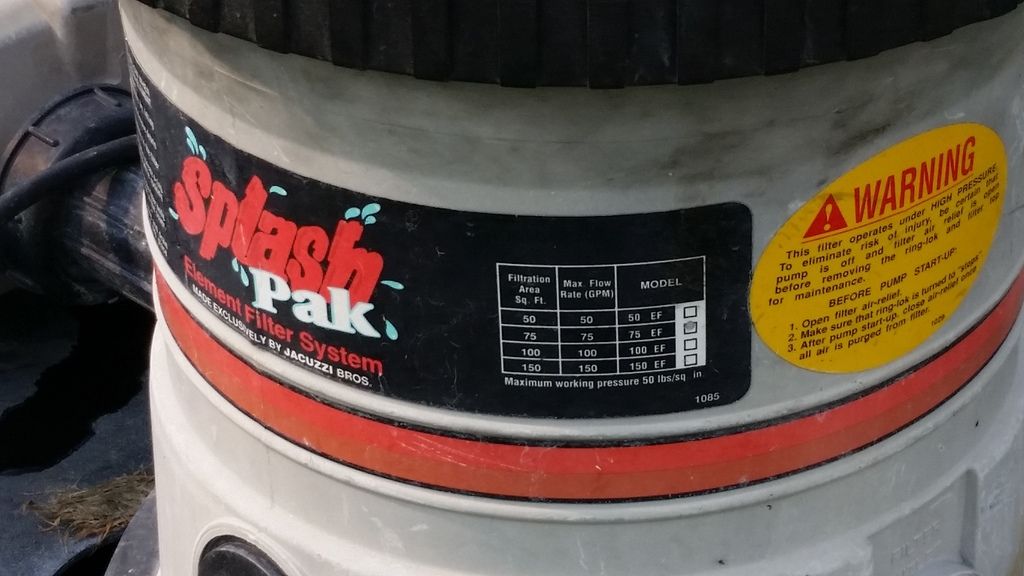 From what I can tell its a SplashPak EF 75 unit for the filter. Looking more at the actual pump assembly, in particular the motor: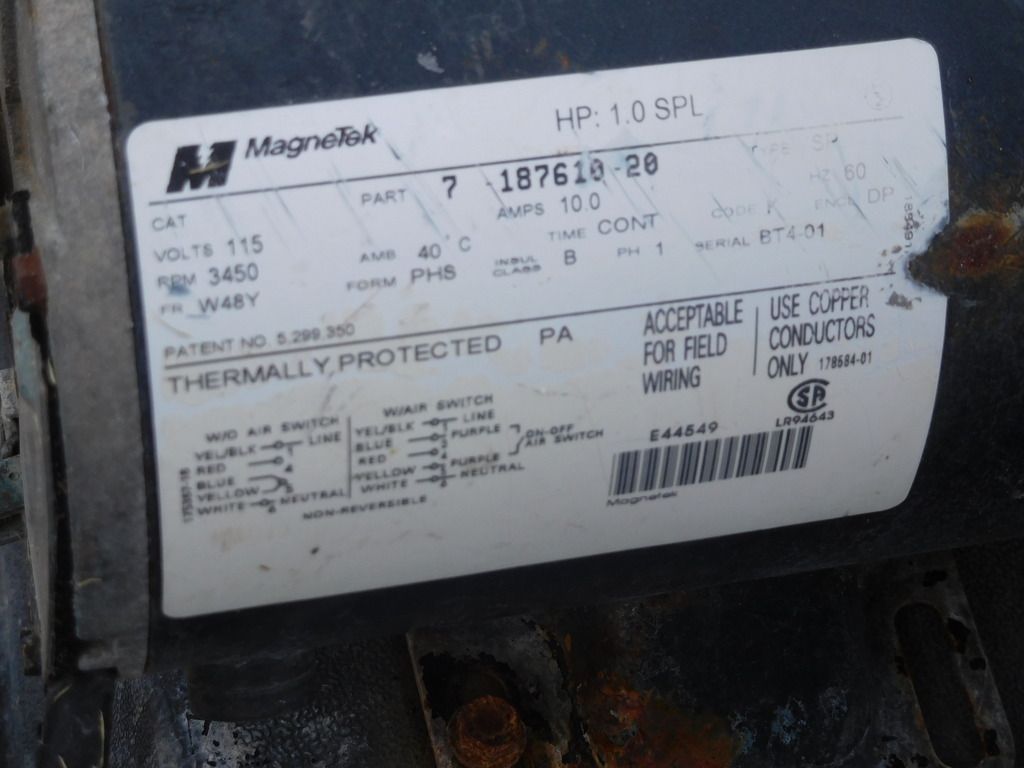 It appears to be a 1.0 HP unit single speed pump and plugs into a standard wall outlet.
The actual pump setup appears to be this:
All Products | Staten Island Pool & Spa
with spares here:
Search results for: 'jacuzzi splash pak'
I noticed since we took ownership of the house that there is leaking coming from the pump. The previous owner from what I can see attempted to fix this with some form of heavy duty repair "tape" similar to what he patched a few holes on the pool with. You can kind of see it at the bottom of the basket behind the bucket that is used to catch the water drippings.
Anyway, as we are getting ready to start a new season, I want to eliminate the leaks and figured based on the price of the replacement assembly I an seeing ($90) and the age of the system (I think before 2010 for sure as they have had a pool for a long time, maybe even 2006)
What I want to know are the following things:
- For the spash pak system, can I use a variable speed pump that can go up to 1.5HP or is that too much for the filter setup?
- Do the Jacuzzi splash pak systems have proprietary fittings such that I couldn't fit a different pump up to the system?
- In general can you mount to the base different pumps are is that proprietary?
- If I want to try and locate leaks to confirm what is leaking while the pump is NOT hooked up, is there a way to do that? (put water in it, etc)
- What are things to look for to see if a motor is starting to go?
Right now, I am looking at this pump and combine it with a simple external timer:
PUMP:
https://www.amazon.com/Blue-Wave-NE6183-2-Speed-Replacement/dp/B00ITPPS3M/ref=sr_1_12?rps=1&ie=UTF8&qid=1494160227&sr=8-12&keywords=2+speed+above+ground+pump&refinements=p_85:2470955011&th=1
TIMER:
https://www.amazon.com/Intermatic-P1121-Aerators-Landscape-Lighting/dp/B003NVLWMI/ref=sr_1_1?s=hi&ie=UTF8&qid=1494162714&sr=1-1-spons&keywords=1.5+amp+outdoor+timer&psc=1
Any thoughts and suggestions? I would like to get a dual speed pump if possible but stay under $225. However, if there is a pump that is just that much better for up to say $300 I could be interested.
So still a bit up in the air to either buy the baskets or do a new pump.