Hi,
I ordered a new 521510 acid injector valve for my IntelliPH recently and I got a part number that searching, is actually 522513Z though the box actually does say 521510. But I do see the 522513Z used interchangeably as the "acid injector check valve".
My concern is there is no tubing, on the 521510 there's a short length of stiff black tube that reaches down to inject the water into the stream. The part I got does not have this, don't I need that?
Here's what I got: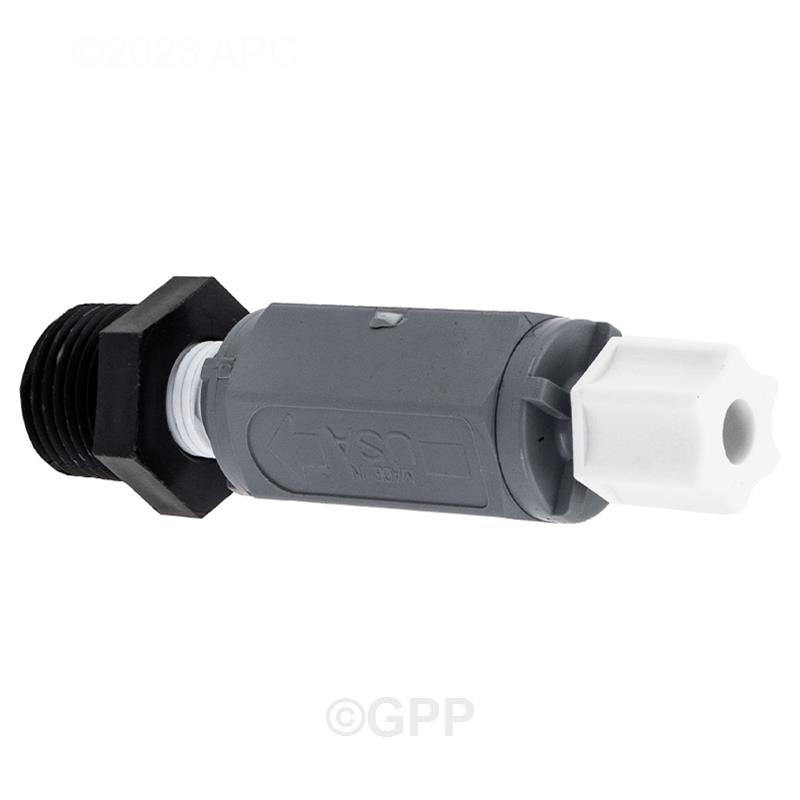 Here's what I was expecting:
Are these really interchangeable?