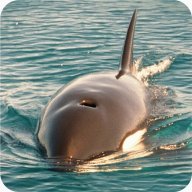 Nov 12, 2017
10,592
Pool Size

12300
Surface

Plaster
Chlorine

Salt Water Generator
SWG Type

Pentair Intellichlor IC-40
Seems like we have a lot of court cases flying around of late, here's another.

Since moving into my house, I spent a lot of time in my attic running all sorts of wiring. Ethernet, EasyTouch/ScreenLogic control wires, video wiring, audio wiring, door bell wiring, Romex, you name it. All the while I thought the blown-in attic insulation was a little thin, but it wasn't until one of my last runs, a Cat 6 ethernet cable for a cam on the far side of my home, that I realized how bad the insulation was. Above the room I had always had trouble keeping warm/cool enough, I was staring at the ceiling's sheetrock. The insulation was completely missing. I realized then that the entire attic's insulation was never installed correctly. It started out thick enough at the end nearest the access hatch, but gradually sloped to completely missing at the other end of the house.

The next day I contacted the original builder about the missing insulation and was told my concern would get forwarded to the responsible party.

Well, about seven months later, after multiple attempts to contact and negotiate with the contractor, through phone, email, certified letters and ultimately Small Claims Court, I received the judgement from the local court. Judgement for the plaintiff! Three weeks after that, just a couple weeks ago, I received payment in full from the defendant. Won and done!

Here's the deets.

My discovery occurred just a few months before 10 years from the date of completion of the house. I figured that would make it a long shot, and in fact the builder's position had been had I come to them a few years after the house was built, they would have fixed it. But according to them, anything could have happened in 10 years to the insulation, so they didn't feel responsible, and refused the fix. It's still a mystery how they could have explained what might have happened to 50% of a home's insulation, but that was their argument. I didn't agree. To complicate matters even more, I was not the original owner, so I had to prove that (1) nothing happened to the insulation on my watch, and (2) nothing happened to it while the previous owners lived their and (3) that it had been installed incorrectly.

First, I found out (through Google research), that in spite of the long-ago-expired one year warranty offered the original owners, the contractor is liable for defects in construction for more years than that. State law. It gets tricky, because there are different statutes of limitation. If the defect is obvious, the builder is responsible for the fix for only a few years. But if the defect could not reasonably be seen, then the statute of limitation is 10 years!! That meant I had a shot, but I was cutting it close. Because of COVID and the limited number of weeks I had before the 10-year deadline, I decided to forgo the CA Contractors Board complaint mechanism (which is how I won a previous case), and go straight to court. I had to file my case before the 10-year deadline. I threatened the contractor with both (complaint and lawsuit), to no avail. So I filed my case, in time.

I also had to accomplish many other things before the deadline. Prior to the lawsuit filing, I followed my own advice that I've given here many times. I sent certified letters to the Contractor, to alert him to the problem, what I wanted done, and how long he had to do it. He ignored several of those letters. They each included the estimate I had to get from a licensed insulation contractor for the cost of the fix. So that covered the "expert witness" aspect I needed. Once a very reasonable amount of time elapsed without the original builder performing, I had the insulation fixed by the contractor that gave me the bid. Then it was just a matter of waiting for my court date, which took forever. But in the meantime I collected evidence: pictures, documents, diagrams and letters. Pages and pages of evidence. Two of the most damning pieces: a letter from the previous owners stating nothing happened to the insulation during their ownership, and a picture and statement from my neighbor about his attic's insulation, which was also partly missing. Dun, dun, duuunnn. Clearly the original subcontractor had a bad day. I had evidence that the same guy had done both our attics on the same day! There was no logical explanation for the missing insulation other than it was never there to begin with.

So I wasn't worried about proof, I was more worried about the loopholes the defendant might find to snake out of the case. And this is where what I learned during my previous suit came back to help me. And why my mantra: "get everything in writing" paid off again. Contractors are not too bright in matters of the law. They're supposed to know and follow state contractor laws, but they're generally not very good at either! The letters the builder sent me (in both my suits) provided much of the evidence I needed. In this case, the builder's letters established the date of completion (something I needed to prove for the 10 year statute of limitations to be valid), and the letters identified him as the responsible party, which I probably couldn't have done on my own. He also hung himself in court, because he answered several direct questions from the judge that made my case, which he could have just answered otherwise had he been a little smarter, or less honest.

The take-away: you might be intimidated to get involved in a court case because of what you don't know about the law, but it's virtually a guarantee that a typical contractor will know even less!

Some other interesting tidbits: the case was tried virtually, on a Zoom meeting. That was weird. Especially when I lost my internet connection, not once but twice during my hearing! But the court was sympathetic to technical glitches, and we would start again from whatever was missed. Also weird was having to submit all my evidence beforehand, to not only the judge, but also to the defendant!! Not typically done like that in Small Claims, but that is the new order of things during a pandemic. I really didn't want to give the defendant all my evidence ahead of time, so this was my work-around: I prepared two packets, one for the court, another for the defendant. Same evidence, but the court's version contained notes in the margins of my documents that explained each exhibit, my entire case in essence. So the defendant could not prepare arguments against my logic ahead of time, but could not complain that he didn't receive all the exhibits. And it was a good thing I did it that way. Turns out, the court cannot view a PDF version of the evidence on a computer, they have to print everything out. So the judge had a 1" thick stack of papers after printing out my mountain of evidence. So much, that she couldn't sort it all out in the hearing, there were too many pages for her to find anything I was referring to, so she stated almost immediately that she would hear testimony and review the evidence afterwards, and then render her verdict later, by mail. I didn't have enough time to go through everything, so I suspect my case was won by her review of my footnotes, which she would have found later because I made them very obvious.

The builder was completely unprepared, even after getting my evidence. I delivered it to him at the absolute last minute allowed, as I didn't want to give him more time than I had to to come up with more lies about his role in all this. He did poorly in front of the judge, and even perjured himself a couple times. I got the impression the judge could tell he was lying. At one point I flat out told her he was lying! His biggest mistake was when she asked him point blank: if proof was able to show that the insulation was indeed missing since the house was built, should he be responsible for fixing it. To which he replied "Yes." Dope. That's when he should have lied!! I knew at that point my case was won. He later backtracked and lied a few more times, but by then it was too late. More to the point, as I mentioned, these guys are not too bright when it comes to the law, they're not any less intimidated in court then you or I might be!

I had to sweat it out a few weeks before the judgement showed up in the mail, and a few more weeks after that before the check showed up. But I ended up getting both. I had intended to follow up with a formal complaint to the Contractor's Board, because while they are mostly powerless to do much directly to a Contractor, they do have a major strong arm tactic. If a consumer submits a court judgement along with a complaint, and the Contractor refuses to pay, the Board can suspend the Contractor's license until he does pay. Which was my ultimate leverage. I was fully expecting him to not pay, but then he did! I never had to file the complaint.

So... we get lots and lots of stories here about contractors that either do shoddy work or won't stand behind their work (or both). This seems to me to be an ever-increasing trend. Pride in workmanship is fading. Ethics are fading. Honor is fading. And I believe that is in part because we consumers allow it. We allow it when we give in, give up, and accept bad work, or shy away from confronting and/or going after a bad contractor. My successful tally won't turn the industry around. It won't even turn these two jerks around. But if more of us demanded better quality, demanded contractors adhere to the law, and took them to court when they fail to deliver either, then maybe those contractors would tend to do better and take advantage of us a little less.

Whoa, got a little dizzy there and almost fell off my soap box!

To conclude, I once advised someone here to think twice about going after $1800. All the letters and the negotiating and the arguing and the prep and the hearing are all extremely stressful, and you have to weigh a possible win against what that will cost you in terms of mental health! I almost gave up this one myself, as it was over only about $2K. But the deeper in I got, the madder I got, the less I wanted to give up. I stuck it out, endured the stress, and now find that I am very glad I did. I'm quite proud of myself, in fact. To know I didn't back down, and held a jerk accountable, feels good. Way better than the temporary relief I might have gotten had I given up.

And to be clear, I don't think this guy is a jerk because the insulation job wasn't done right. That was not even really his doing, just a lame sub whose work the builder failed to double check. He's a jerk because he tried to ignore me, then lied, then provided misleading evidence, didn't know or follow the law, tried to dodge court papers service, and generally did everything he could to avoid his legal and ethical responsibilities. Sure, the $2K felt good, but it felt better knowing this guy didn't get away with any of that, not this time...
Last edited: