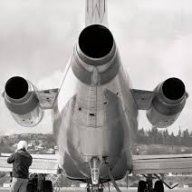 Sep 8, 2018
42
Pool Size

10000
Surface

Vinyl
Chlorine

Salt Water Generator
SWG Type

Pentair Intellichlor IC-20
So I have a 400 USG tub, and a 10k USG pool. The pool is Salt and works "swimmingly." I tried salt in the tub, and it corroded my heater tube to the point it was riddled with holes. I've replaced the heater, and I'd like to avoid that same problem again.

As such, I'll go with straight chlorine. I understand the pitfalls of using tabs and the CYA increase they cause. So far on a fresh fill I've been using dichlor and my CYA is around 20 now. I'll soon be switching to straight liquid chlorine, and I'm wondering how other people do it?

I have 12% from the pool store, that I use in my pool after big parties, heavy rain, etc. I also have a transfer pump that I use to get from the 10 litre pool store jugs into more manageable 5 litre jugs. I also have some old 2 litre jugs from bleach that I could use.

My hot tub will only require 30-50 mL (1-2 oz) per dose. I'm wondering if anyone has any ingenious storage / dosing solutions? Or is everyone just pouring from a jug?