LifeTime Supporter
Platinum Supporter
Hi everyone!
I've been missing-in-action here (posting) on the TFP forums almost forever ...somehow life just took me over!
My pool water has always been perfect since using this way of pool care using my old trusty TF-100XL kit (replenished over the years)
When I built this pool (21' Princeton round/upgrade from 16ft intex) 2 1/2 years ago it was a $300 craigslist buy for this then 8 year old pool. It was a come and take it down and all goes... pump, filter, new spare filter, plumbing, pavers, pole nets, pole brushes, solar cover, winter cover, 1/3 wood deck and a small crate of pool supply's.
It was buried 18"-20" when I dismantled it, I only went about 14"s other than I did a 68" deep center with a new expandable liner.
The previous owner did have a small skimmer box leak and the pool wall had some rust but not that bad.
Now 2 1/2 years later with us using the pool all the time and crazy party's with a zillion kids over trying tidal waves and cannon balls there was always a constant wet area below the skimmer box and this past October while I was out of town the side rusted through and had a blow out pushing the liner out like a huge bubble!
I drained it down the about 2" from the outside bottom (about 46"s) so I could use 2 layers of galvanized sheet metal to repair the pool wall. Now that now all done and have filled the pool back up to within 5"s from the bottom of the skimmer opening.
After when I drained the pool we had a heat wave in November then got dry and cold, now the liner is not going to line up the same around the skimmer box hole.
Looking for any advice to repair this area of the liner for a new skimmer box install.
I have plenty of section of liner I can use by cutting off some overlap from the backside that's perfect, it was the side facing the fence and is like new.
How can I go about gluing in a new section over the old liner? What glue?
I have used this automotive stuff called clear GOOP for other house projects that worked well.
Considering using that to seal with by overlapping the whole area around the opening then cutting and installing the new skimmer box seal.
Any idea's will be considered and welcomed!
Chuck
Blow out now repaired.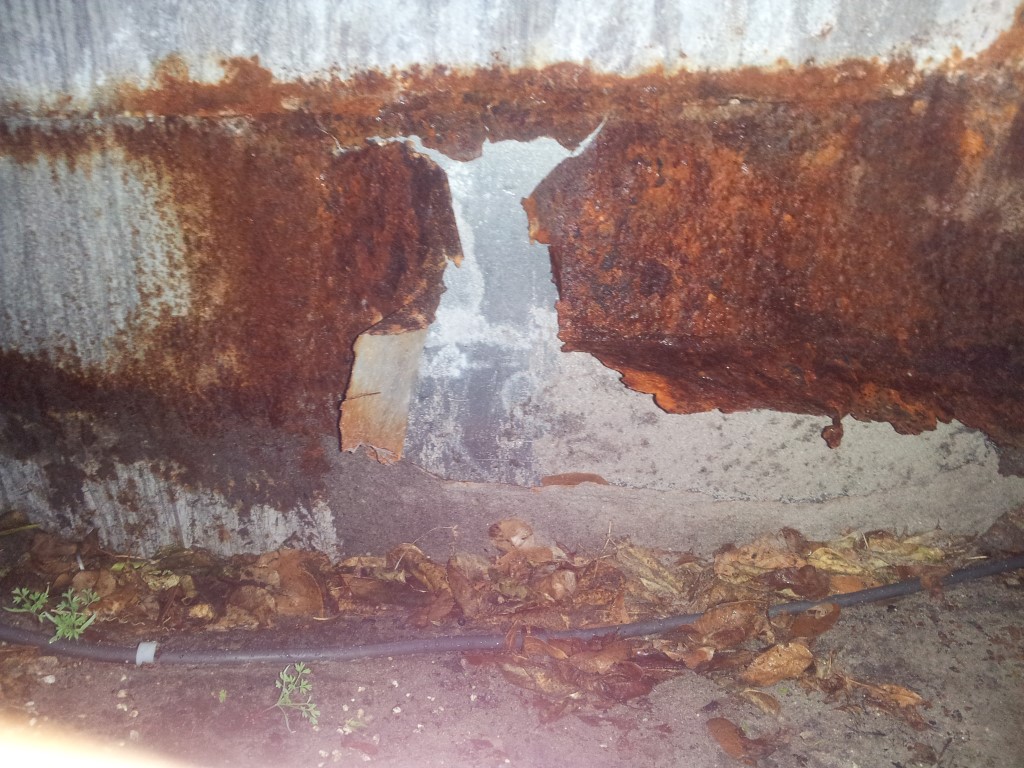 Outside of pool at skimmer box.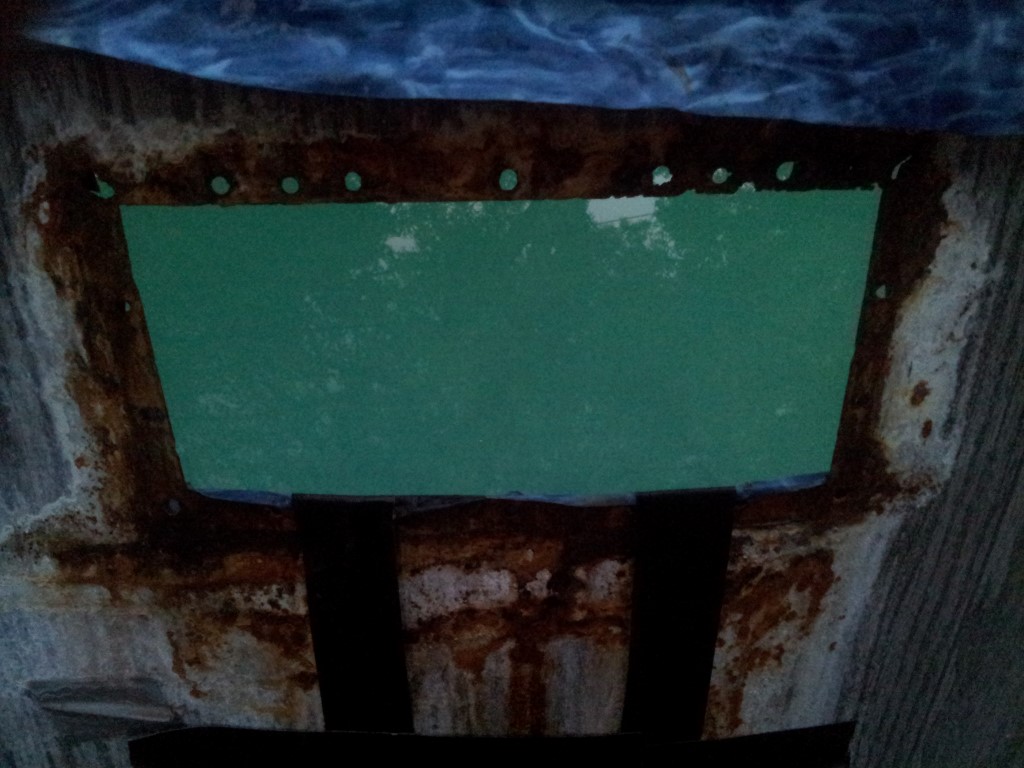 Inside of pool at skimmer box.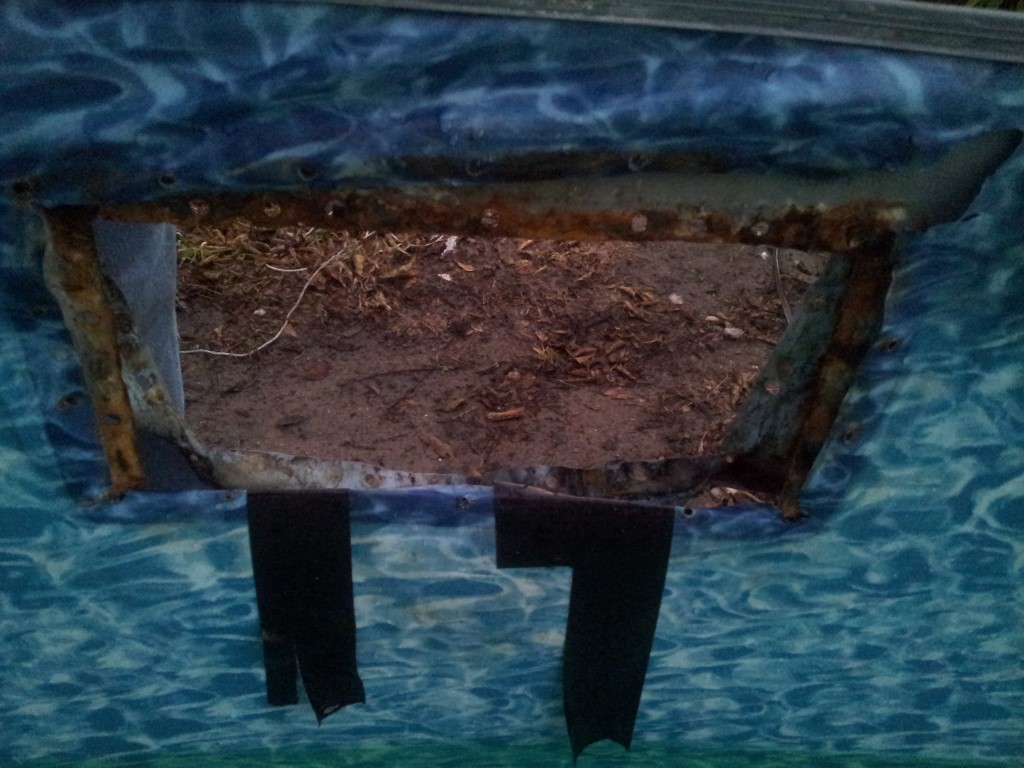 Pic of pool when I was installing it 2 1/2 years ago.