See attached the pics, I've tried every solution the pool store has offered, vitamin c, different stain removers for organic or metal and nothing takes these off.
Hoping someone might recognize what type of stain it is, the pool is fiberglass san juan.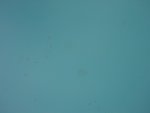 There so much more expertise on this board vs our local pool store, really appreciate any comments, thanks.