This is how my spa looks every morning before the pool pump starts up. (The water in the spa is about 8" low and the pool water is about 1" high).
Then once the pump starts up, it gradually fills back up and everything seems to be functioning normal including the waterfall.
So I asked a guy at the pool supply store and he said it was probably my check valve on the spa return, which seems to make sense. Here's what mine looks like: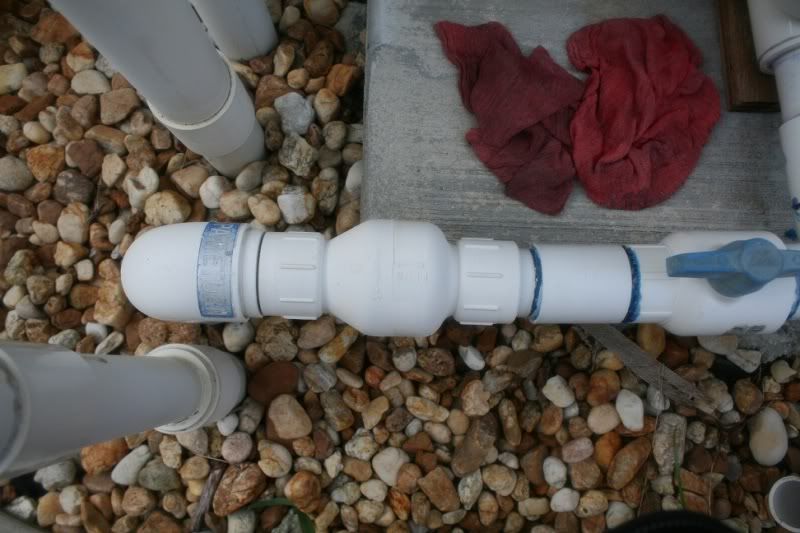 So my first question would be: Is my problem most likely the check valve on my spa return?
Secondly, I'm a little nervous about doing this on my own. On one hand, it seems that this thing would 'unscrew' off, but on the other hand, there doesn't seem to be any 'wiggle' room around this thing and it also seems that there's already been some 'patchwork' done on this section of pipe. Should I anticipate any problems with the removal/replacement of this check valve? What exactly do I need other than a large set of pliers to crank the fasteners off? Should I use any kind of teflon tape (or other material) when putting on the new one?
Like I said, I'm a little nervous about doing this so any words of wisdom or encouragement would be appreciated.