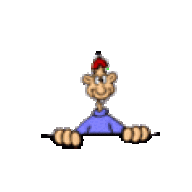 LifeTime Supporter
TFP Guide
Feb 6, 2015
2,533
Pool Size

12300
Surface

Plaster
Chlorine

Liquid Chlorine
This morning, I noticed my 9 year old Hayward Ecostar SP340P VSP was making a slight squealing/grinding noise while running at 1100 rpm (usually, I can't even hear it running unless I am less than 4 feet away). This afternoon the noise is louder when running at 2900 rpm - as expected. Considering this pump has been running 24/7 for 9 years (20 hrs/day at 1100 rpm - 4 hrs/day at 2900 rpm), I consider myself fortunate it is still working. I attribute the longevity to running the pump 24/7 with no start/stop cycles on a daily basis - or just pure luck.

At some point this fall I also plan on replacing my 36" Hayward sand filter with a cartridge filter as the 20 year old sand filter vessel is at end of life. Plastic filter vessel vertical seam is showing signs of separating near top. Looking at a Pentair CCP420 or comparable Hayward cartridge filter. I also plan to replace the cast concrete equipment pad as it is showing some cracking after 20 years of a 700 pound sand filter sitting on it.

I have an IFCS and need a lot of flow to make it work well.
Original pump - 2hp single speed Hayward - replaced with Ecostar9 years ago.
Original filter - Hayward S360SX 36" sandfilter w/sidemount MPV.
12,300 gallon pool.
No automation.

I was planning on tackling the filter mid to late October, but the noisy pump may neccesitate moving that time up.

Looking for recommendations on replacement pump and filter. Either Hayward or Pentair. I realize supply chain issues may be limit my choices. Pros/cons of Pentair vs Hayward for the pump and the filter would be appreciated.
Last edited: