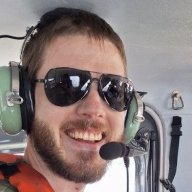 Silver Supporter
Bronze Supporter
TFP Guide
Oct 20, 2017
1,521
Pool Size

15000
Surface

Vinyl
Chlorine

Liquid Chlorine
I've thought about getting a pH meter for a while, I sometimes struggle to differentiate colors, especially on the high end of the pH scale. But it never really was that important, and meters need care, cleaning, and calibration. Certainly a lot more involved than rinsing a comparator block and adding 5 drops of reagent.
As some know I started making cider and beer last year, and to allow me to be more consistent, especially as I move to all grain I decided to get a pH meter. The pro is that I can also use it for my pool and spa since I have it. Over on HomeBrewTalk the Apera PH60 seemed like a well liked sub-$100 model. Currently sells for $80 on Amazon, and has replaceable pH probes for $40. I decided this all seemed good and ordered one.
It comes with some water drops in the probe cap to keep it from drying completely, but ideally you store it in storage solution at all times. I put it in the storage solution and let it sit overnight, then ran a calibration cycle. That was a bit annoying the
first
time, it was behaving odd, with the reading bouncing all over the place. Eventually I discovered a bubble tends to get trapped by the probe when sticking it in the small calibration cups, which throws off the reading. Need to tilt the probe and cup to release the air bubble. I ran through calibration, then noticed there was an air bubble IN the probe, which the manual notes may happen and if so just shake the unit a few times and it should go away. It did, but this changed the readings just slightly and I ran through the calibration again. This was a three point calibration using the three included buffer solutions.
The case does have a handy spot to put the calibration cups which holds the meter upright while the readings stabilize.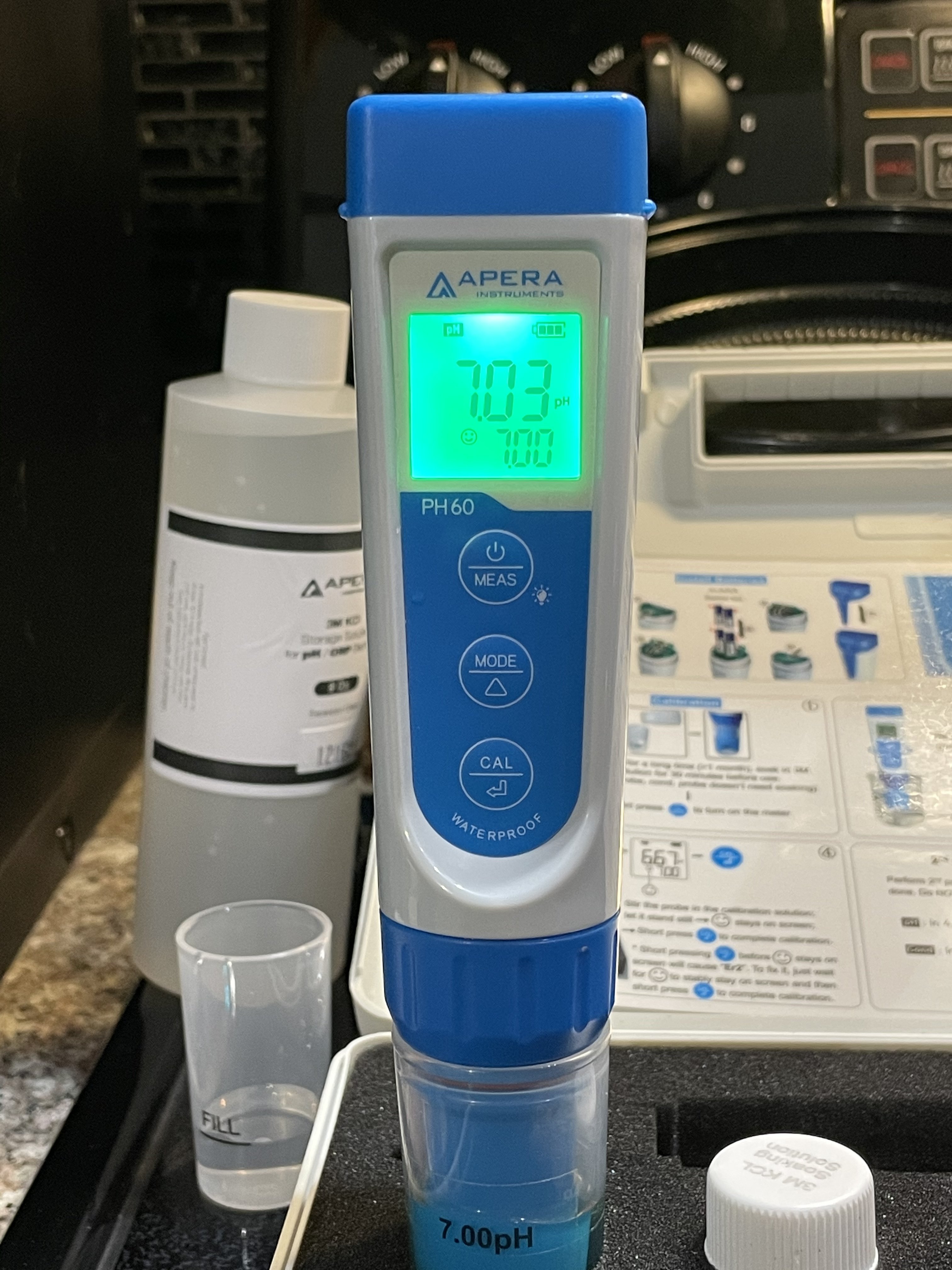 I have a video if people are curious but after call I went to the hot tub, turned on the meter and stuck it in. In 11 seconds I got the smiley face that indicates things are fairly stable, with a reading of 7.56. Note the temp was 75, this does have temp compensation but after about a minute it was up to only 85 (spa is 100) and the reading had only dropped to 7.55 (it had gone up to 7.57 shortly after this picture was taken, then slowly started dropping as the measured temp increased). In any case letting it sit until fully warm doesn't appear it's worth the time, with a close enough for pool usage reading in under 15 seconds.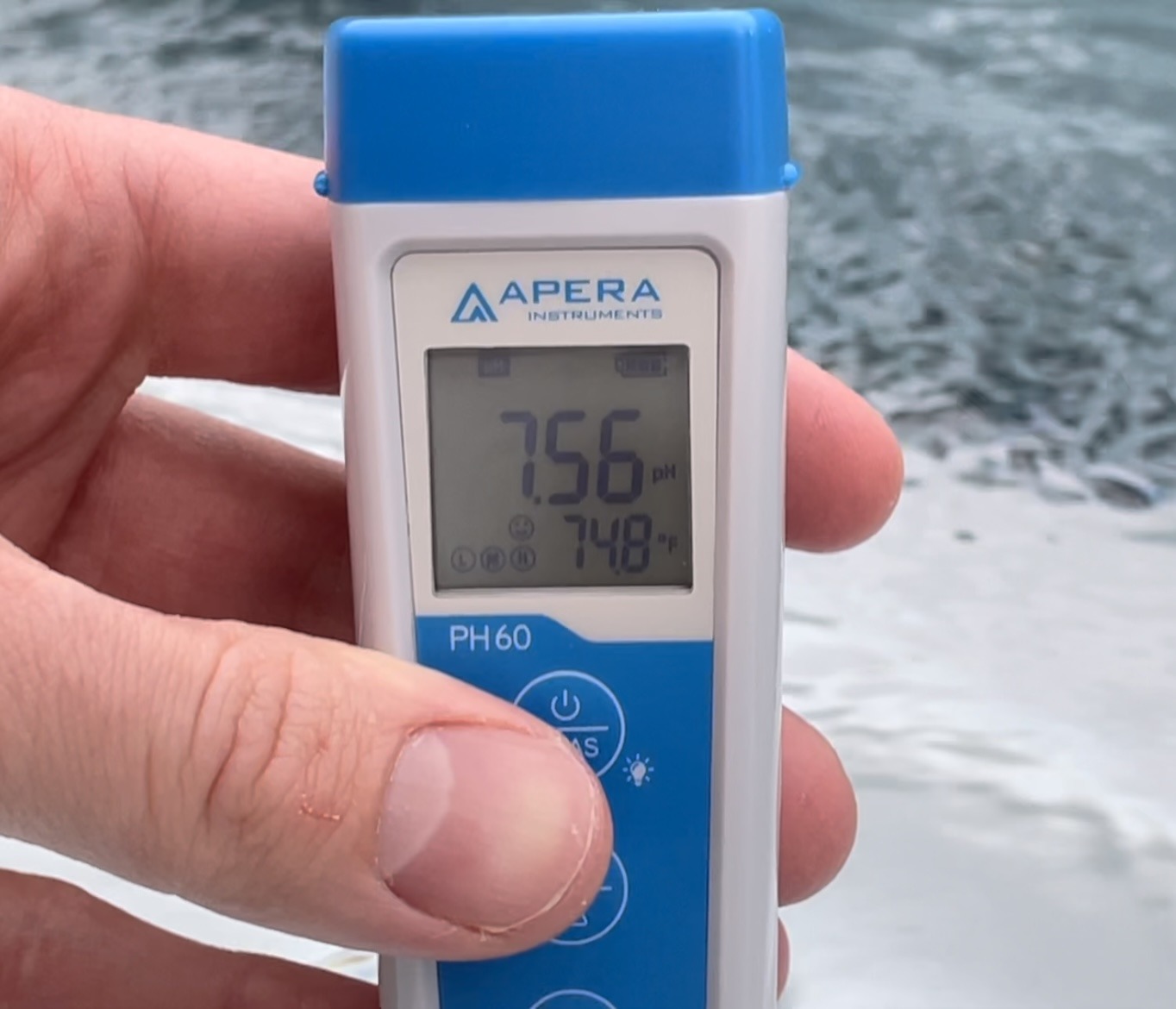 I then compared to my drop based kit. I had a bottle that was almost used up, with a reading of 7.7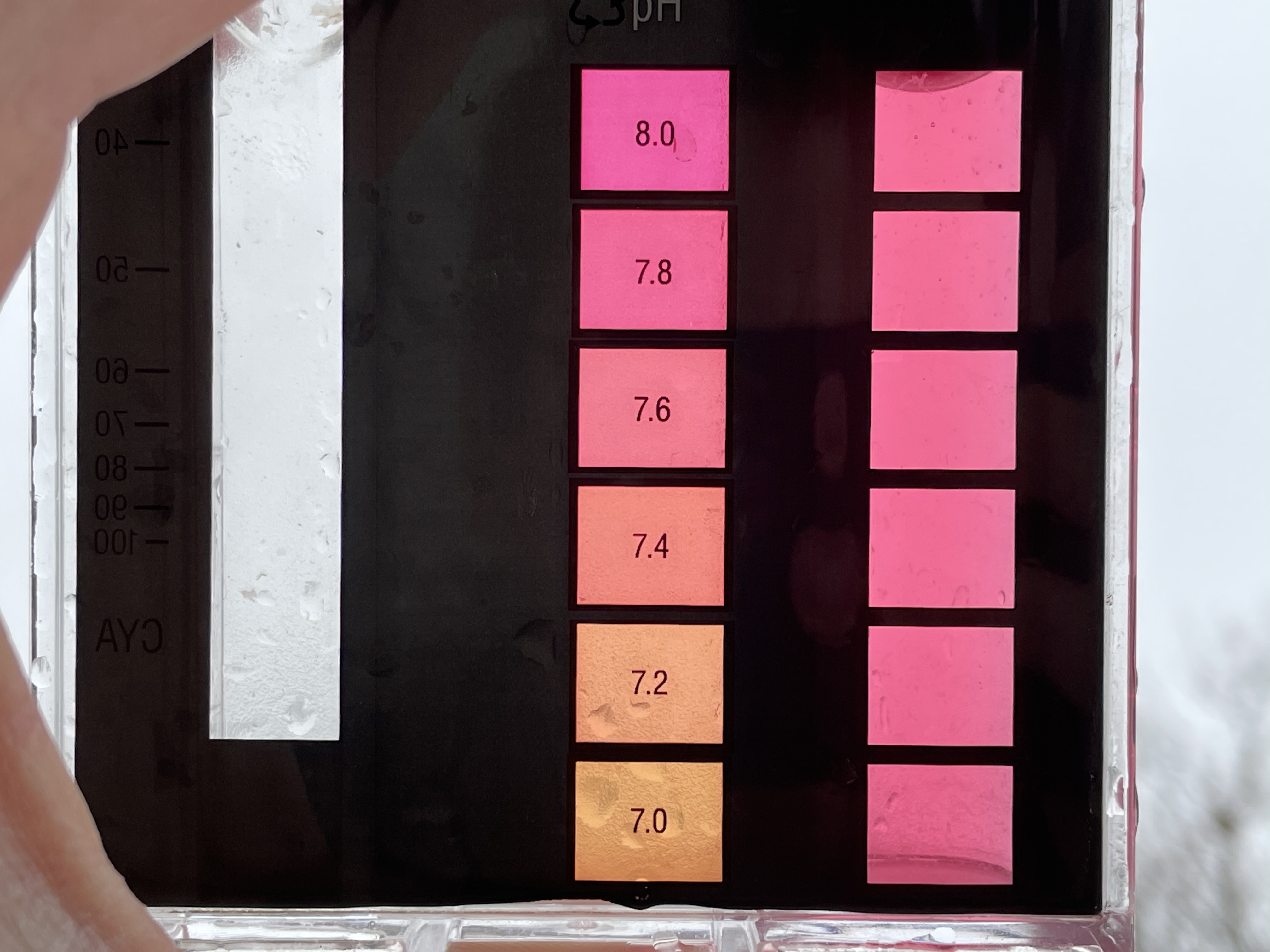 And I had a brand new bottle of R-0004, which got me a reading of 7.5. Not sure why the difference, I didn't think the old bottle was that old. I'll have to check my purchase history and see now.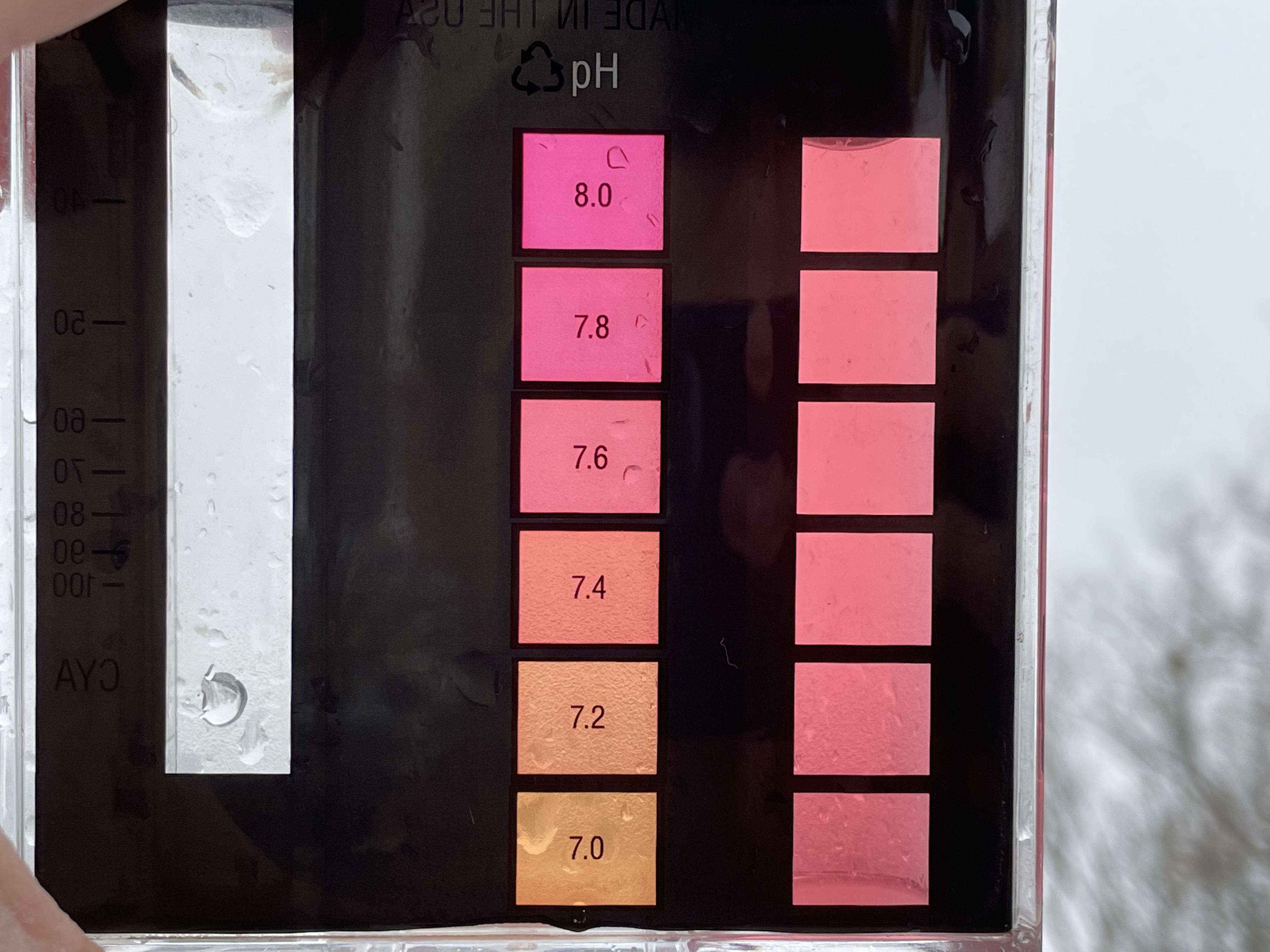 Conclusions from initial testing: Calibration is fairly easy, readings are quick for pool usage. Probably not something I'd like to have to maintain though if all I was using it for was pool testing.
I'll post an update once I've got more time using and maintaining it.