Deb told me I needed to get caught up on the pool build, so here we go.
We got another load of sand and Deb got busy spreading it before I got home from work that day.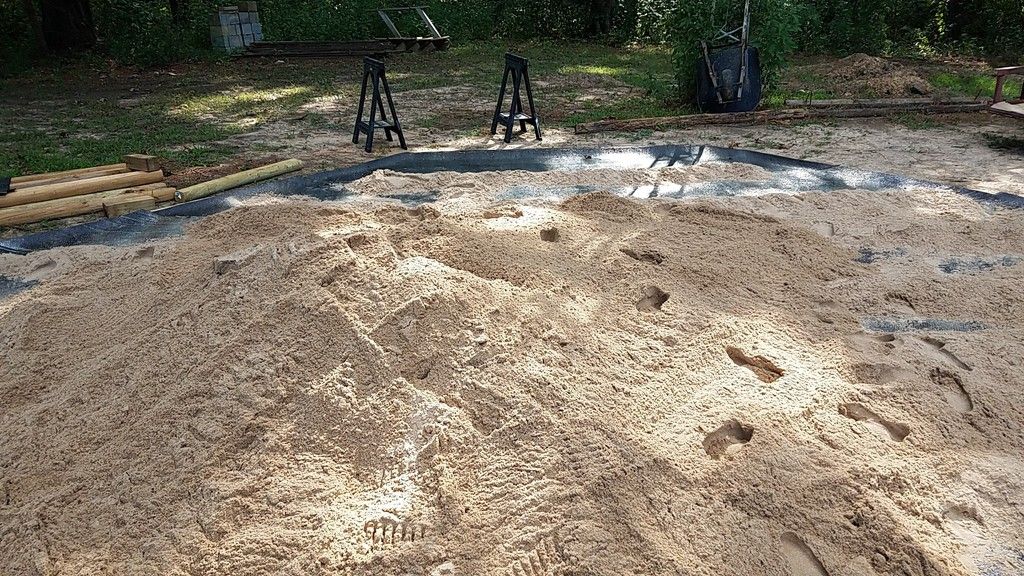 Then we finished building the frame to retain the base of sand.
Then the picture taking kinda stopped while we leveled the sand and placed pavers and dug out the pool and started setting it up.
Then we started filling and cleaning the liner. It was kind of slimy from being wrapped up in a tarp for the last 3 years. So, I climbed in and wore out a half of a box of magic erasers as the pool filled. They did a great job but I still have a handful of spots to scrub to be finished up.
Once filled it cleared up pretty nice.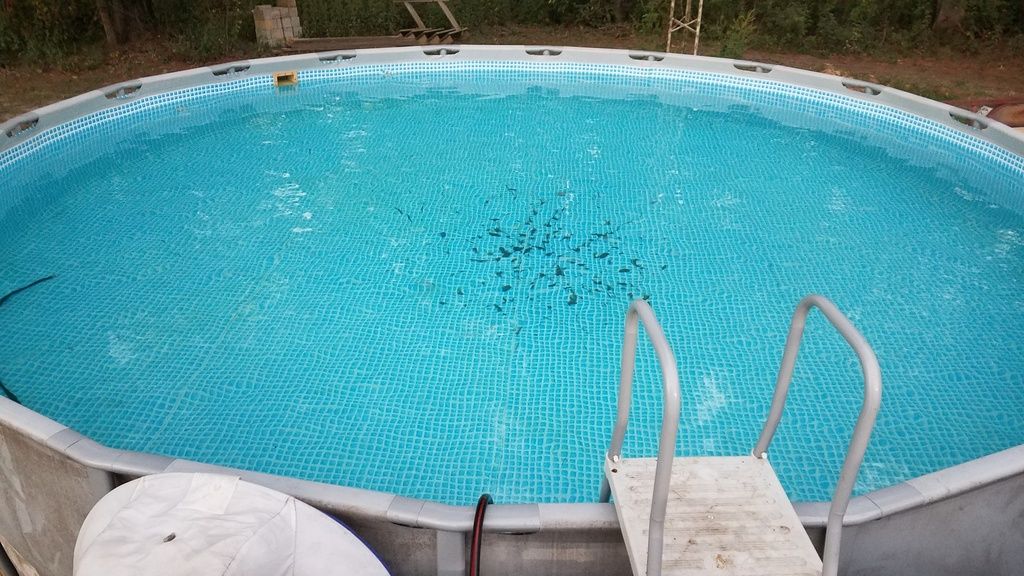 I was up on the roof Sunday, so I thought I should capture the arial view of the deck and pool setup.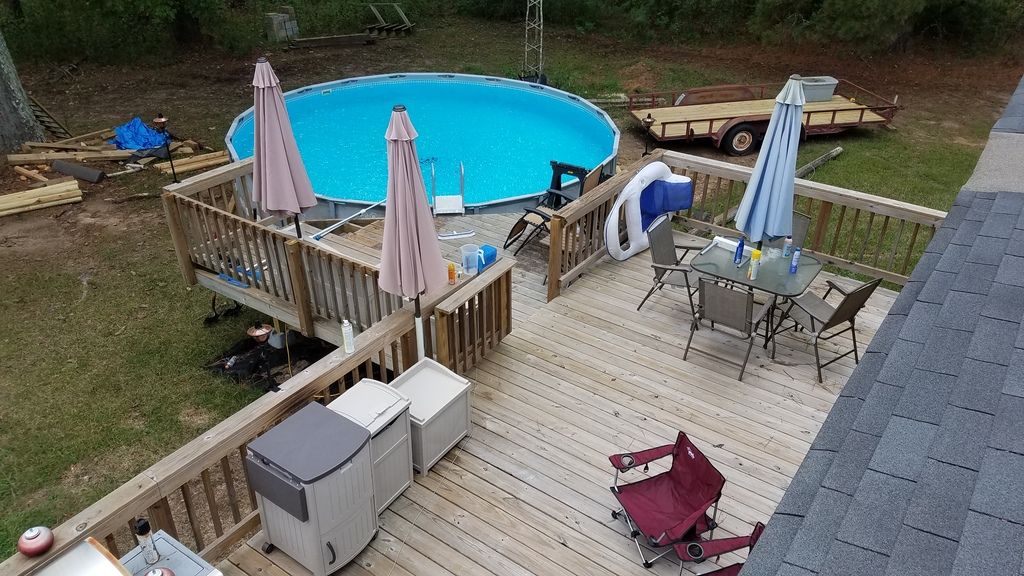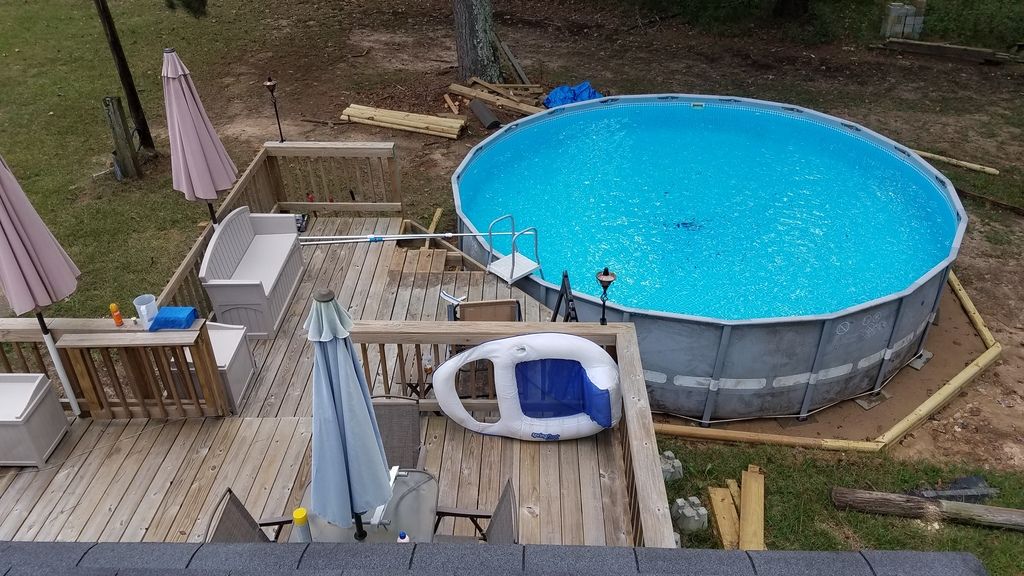 We've got some deck work to get done. The plan is to wrap the deck halfway around so the rail will create a privacy fence. Then probably a new pump and filter next spring. Problem is, right now, we only have a few more days that should be warm enough to enjoy the water and most of our time in the evenings is spent in the pool instead of working around it.