If you don't know our story, you can click the link in my signature below. The short version of our story is this. Two summers ago, we bought a used 16' floating ring Intex from a friend to see if we would actually use, take care of and enjoy a pool in our back yard. We liked it so much we hauled off and bought a 20' X 52" Intex Ultraframe in the winter of 2013. We did everything right, dug to level, built a frame to contain sand, built a nice little deck off the back of our mobile home to access the pool and enjoyed the heck out of the pool and deck all summer.
Well, last week we went and closed on this...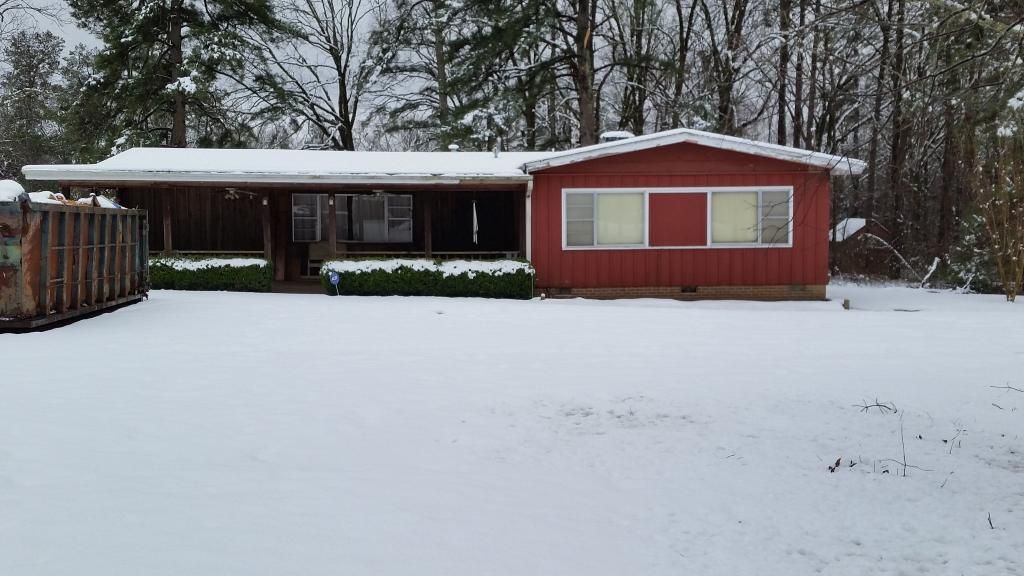 Yes, that is 5" of snow in Lower Arkansas in late February. It was my Great Uncle and Aunt's house. 1852 sq ft built in 1960 on 5 1/2 acres. We have quite a bit of renovation to do to it, but our goal is to be moved in by Memorial Day Weekend. At that point we get to go to work setting up a pool for the third year in a row. We've created a blog if anyone wants to check in on our progress.
Corey and Deb's 1960 Ranch Renovation