It's been a long time since I've posted anything here, but I did want to share a very positive experience I had with my pool builder. Some of you may recall we had a challenging build and were not always pleased with their handling of our project. In the course of the last 2 years, we have had some problems. Some remedied, others attempted to be in earnest. The latest was a leak in the 10' rain waterfall that caused some major leaching and calcium buildup of the center wall.
Before we realized there was a leak, I went in search of a way to remove the buildup. Came across this company, who came out and gave an estimate for the work to be done. Glad I found them, they're wonderful and I will use them probably once a year to clean our tile. They use mineral salts, which if you read the info at the site, has many benefits over glass beading.
http://www.cleanpooltile.com/
Smart Pools has this technology and were in fact trained by Steve and Linda at CPT.com. They really stepped up to the plate with regards to fixing the leak and then bringing out their equipment to clean everything up. My opinion of them has done a 180. We are very pleased.
Here are before and afters.
The leak was a crack in the membrane. We were unaware for a long time, the buildup began forming nearly a year ago. I was initially told by several people it was the minerals leaching from the concrete behind the tile and there was nothing we could do.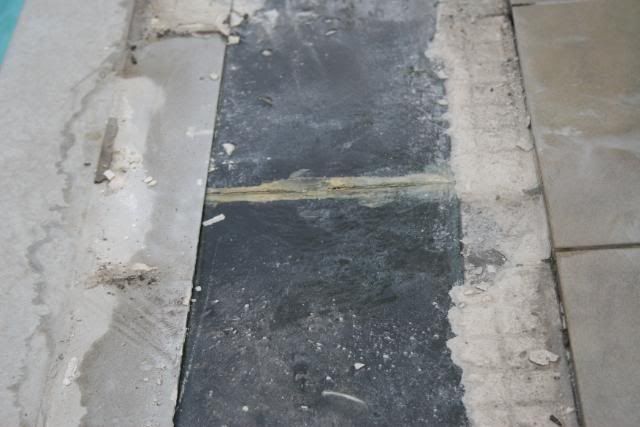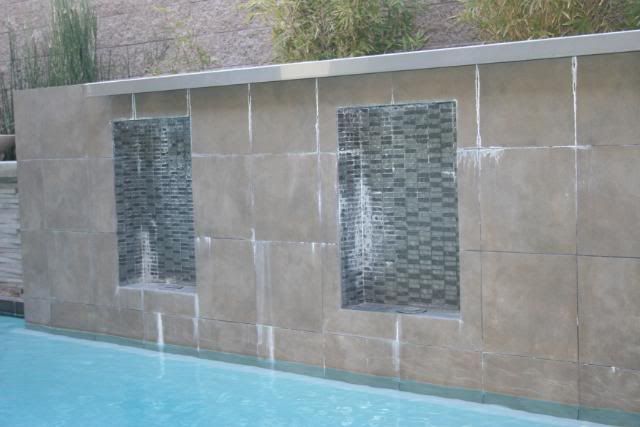 Like new :-D