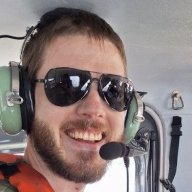 0
Silver Supporter
Bronze Supporter
TFP Guide
Oct 20, 2017
1,974
Pool Size

15000
Surface

Vinyl
Chlorine

Liquid Chlorine
I don't believe I've ever said it, but this forum software is awesome ever since the upgrade. My favorite feature is the ability to highlight text and an option to quote it pops up. Idk how much time I've spent on other forums editing posts I'm quoting while responding so that I quote only a sentence or paragraph if I need/want to reply to someone in sections. Being able to highlight various text, click "Quote", repeat as much as I want, and then add all the quotes in one go is amazing.

Other cool stuff: Auto dark mode, internal picture hosting, automatic picture sizing to fit device width when using BBCode embed of TFP hosted pictures, automatic post draft saves, tons of helpful friendly people...oh wait, that's not a software feature! 😁

Anyhow, just wanted to say it's a pretty awesome forum software setup, my favorite one of the forums I'm a member of so far. Keep up the good work!