I haven't swam in my pool since the beginning of August of 2017 due to a foot surgery that left me unable to close appropriately. Once I was able, I pulled the pump and filter in October. This is the result...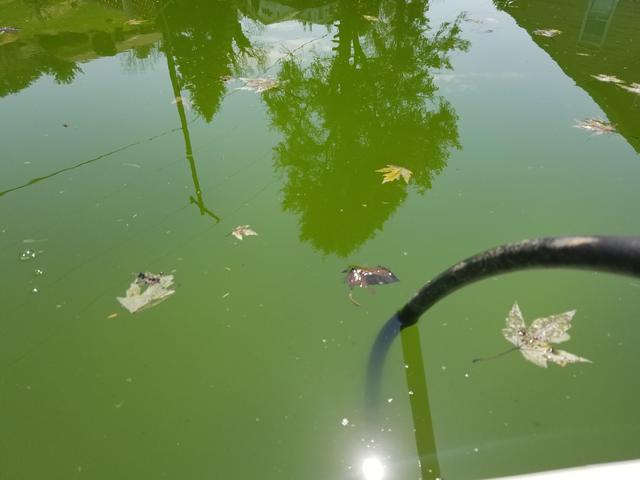 It's that time. I just hooked up the pump and DE Filter and threw the hose in. I'm heading out to the store to pick up cases of 10% and a new telescopic pole.
I have not tested yet. I use to be able to see the sediment on the bottom but the algae is blooming again due to the warmer weather. I'm topping off and going to vac to waste the first time, fill again, run full set of numbers from the TF100 and start SLAM'ing.