Hello, all. I am an oldster and have a bad back which made removing the basket from my skimmer very hard for me. I came up with a handle idea that I thought I would share and possibly help someone else in my situation.
I ordered a 1/8" diameter 3' long stainless steel rod type 316/316L and cut it down to 28". I used a pneumatic cutoff tool to do this, but a hacksaw would also work. I then on each end put a small amount in a vice and used a hammer to make a 90 degree bend. I was then able to grab each end and make a long sweeping bend in the whole rod, with each of the small bends facing out.
I used a 3/16" drill bit to enlarge a couple of the slots in the basket for the small bends to fit into and marked the holes with a sharpie indelible marker so that I could easily see the holes when I went to install the handle into the basket. I use a hairnet in the skimmer basket, but the rod pokes right through it when installing it.
So now I only have to bend down just a little to remove the skimmer basket lid and pull the basket out or put it in in.
Here is a link for the stainless rod from Mcmaster:
http://www.mcmaster.com/#catalog/122/3777/=11mxlj4 J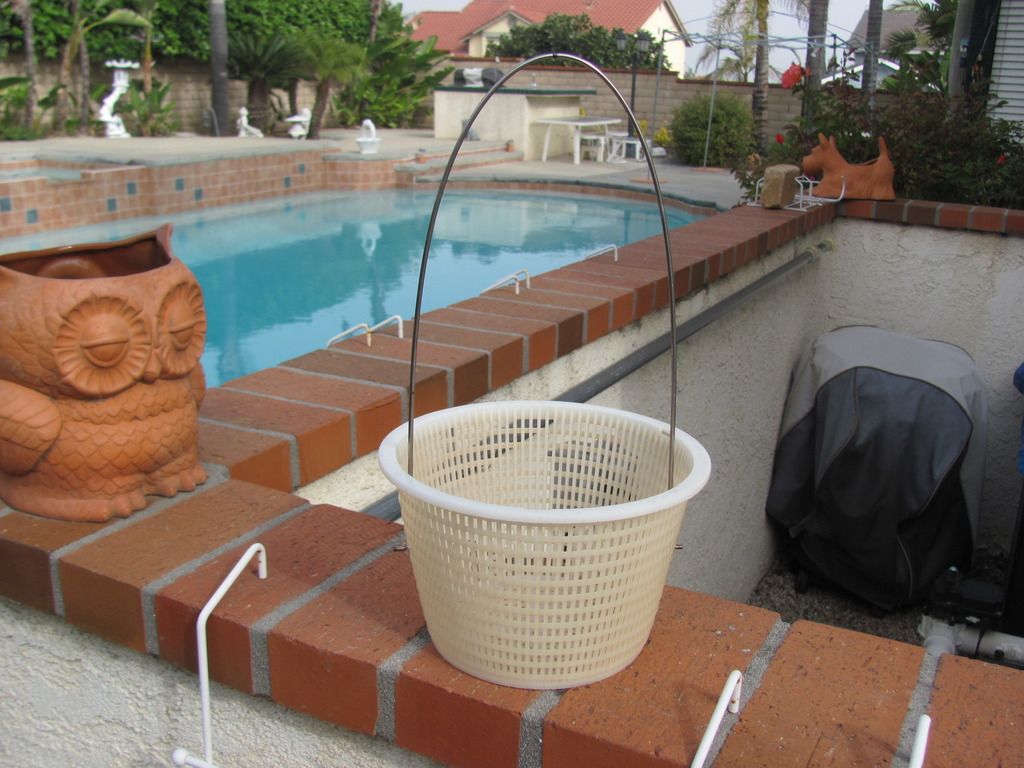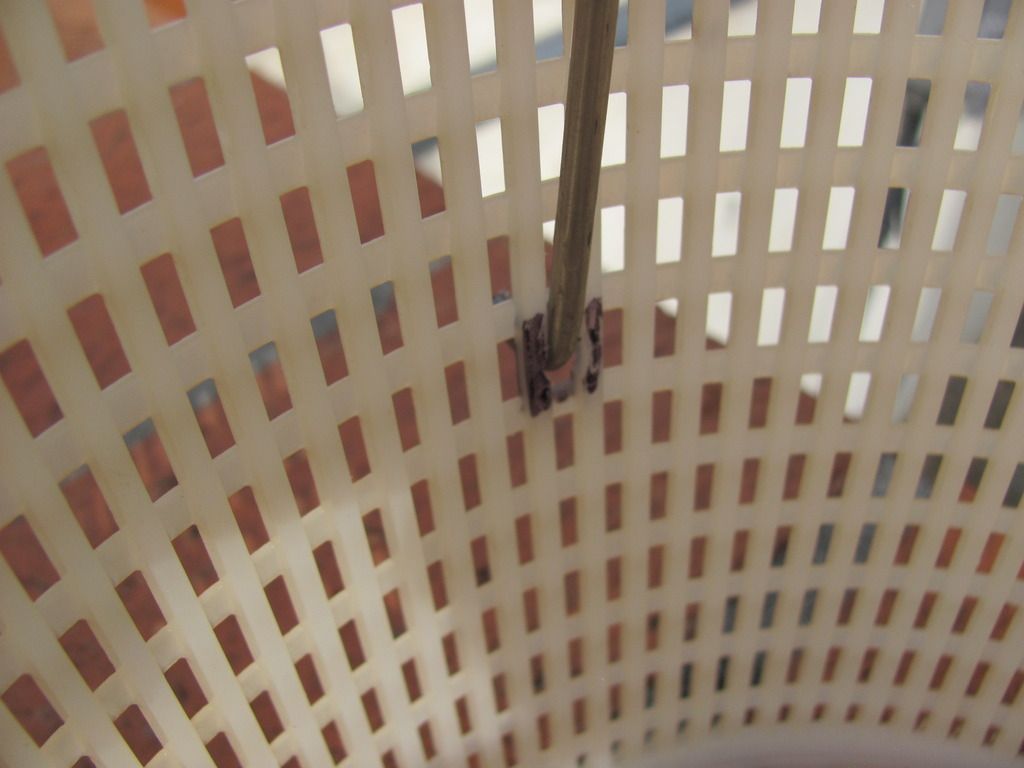 Hope this might make life a little easier for someone!