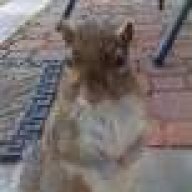 Silver Supporter
Bronze Supporter
Jun 7, 2018
1,012
Pool Size

36000
Surface

Plaster
Chlorine

Liquid Chlorine
Yesterday we had a power outage that lasted about 1/2 hour. When power resumed, I checked the breakers for my house and pool to make sure they hadn't tripped when the power briefly flip-flopped.

One of the GFCI breakers in my pool load center (Pentair EasyTouch 8) had tripped and would not reset. The wiring in the downstream junction box looked fine. I opened up the EasyTouch panel to eyeball the breaker. What I found was that the panel neutral curly white wire from the breaker was wired to the ground bar with all the green wires! I moved the white wire to the neutral bar and then the circuit worked fine, as it had before yesterday.

The ET was installed in 2018 and I haven't messed with its internal wiring at all (except to move the pump power from relay load to line). The "electrician" who installed the Easy Touch was the pool builder's son and seemed inexperienced. But white and green are obviously different. How or why did that circuit ever work? Extra bonus points for explaining why it quit working and why moving the white wire fixed it perfectly.