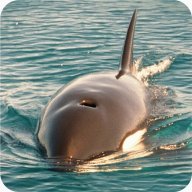 Nov 12, 2017
10,842
Pool Size

12300
Surface

Plaster
Chlorine

Salt Water Generator
SWG Type

Pentair Intellichlor IC-40
So
this
worked (so far)! It got its first test last night when my air temp dropped below my EasyTouch's Freeze Mode threshold. I expect this would also work with other Pentair controllers.
I had a spare circuit, so I named it "Freeze" and set its Circuit Function to "Light." And I checked the "On with Freeze" option. Now I get two niceties:
I happen to have an EasyTouch Indoor Control panel, so when the EasyTouch goes into Freeze Mode I now have a little green LED light up inside where I can see it. But better still:
Because I assigned the Circuit Function to "Light" with the "On with Freeze" option, I now get a pink bar on my ScreenLogic's History graph during freeze time! I can see when Freeze Mode kicks on and then switches off. This is the more useful, as I'm generally asleep when Freeze Mode happens, so the chart is handier than the green LED.
I can use this info for strategizing pool maintenance as well as gardening considerations (like protecting my citrus trees). But mostly it's just nice to know when Freeze Mode happens and that it
does
happen.
I'm never gunna have a pool light on at 4:00AM, when the air is freezing, so I can tell those events apart on the graph.
The EasyTouch can't do a lot of what I wish it could, but in this case I managed to squeeze out a little extra bit of useful functionality.
Last edited: