I have a 24' x 54" above ground in Iowa. I have a aquabot pool cleaner now and would like to upgrade. I really want to get something that can clean the walls and waterline. I have spoken with my LPS and they said that an in-ground cleaner is suitable for above ground without issue (I was nervous, so I asked them about this). So, after some lengthy research I found the Dolphin Nautilus CC and it is at the right price point for me. I have two question pertaining to this:
Is anyone else using an in-ground robot on their AG pool, and if so are there any issues you are experiencing?
Is anyone using or have experience with the Dolphin Nautilus CC? I would like to see about getting some real world feedback.
Lastly, before you ask...I did search the forums and didn't really see anything pertaining to my exact ask. Thanks in advance for the assistance.
This is the unit I am looking at...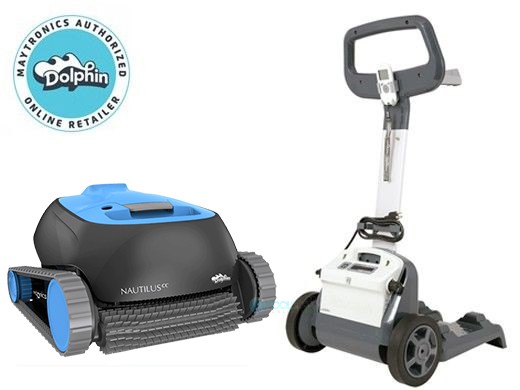 Maytronics Dolphin Nautilus Inground Robotic Pool Cleaner with CleverClean offers the most reliable, deepest clean.

www.poolsupplyunlimited.com