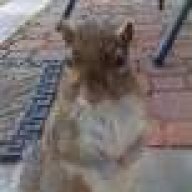 Silver Supporter
Bronze Supporter
Our friends have a big, happy mutt who loves to swim. I've been disallowing Doggo (name changed to protect the guilty) because I didn't want to clean dog hair out of my cartridge filter.

Then I figured, what the heck, I have hair nets in the skimmers, and let Doggo join our 30-person pool party 2 days ago. She had the best time & turned out to be the life of the party with her antics, jumping, swimming after a ball, and even grabbing her own towel from the pile & trotting around with it.

Today I cleaned out the skimmers & the Polaris. To my surprise, there was no hair in the hair nets, it was all in the Polaris bag. And, I assume, some went to the filter via the main drain.

Is it typical for dog hair to sink? If so, I think I'll want to plug the line to the main drain next time Doggo comes for a swim.