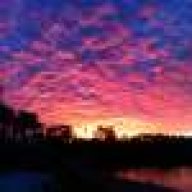 Gold Supporter
Bronze Supporter
LifeTime Supporter
TFP Guide
Sep 23, 2015
921
Pool Size

5000
Surface

Plaster
Chlorine

Salt Water Generator
Interesting.. I've had 2x Aussie Gold kits (lot Q 09 17) and the TA is way of like PMan2 results. My Water Technix kit is comparable to the pool shops SpinTouch results. The shop reports TA & Adjusted separately.
The Aussie Gold reagents aren't as good as the Taylor, or at least, that's what I think. The bottles in your Technix kit look similar to the Taylor bottles, could be a coincidence. It's been a few years now since Ive used pool testing but when last pressed about the adjusting they said they couldn't or didn't have the ability to display it as un-adjusted - so I guess they have changed since last I've been in for testing. There is no need to adjust for CYA - either it shows up in the TA test or it doesn't, so why would you adjust for something that didn't. Like us, the pool shops have a range for TA but magically recommend to be at the top of the range for no particular reason when in reality TA which is mostly carbonate alkalinity a has much greater affect against an acidifying environment or a pH that naturally wants to decrease. Raising it artificially puts more pressure on a pH that wants to rise to rise faster. Which is why most of us with SWG's find a nice equilibrium between pH and TA where the TA is around 60-70ppm.
Im not a 100% certain if the SpinTouch measures TH or CH. Ive had confirmation from Lamotte that the ColorQ measures total hardness. Our drop tests add sodium hydroxide up front to remove magnesium ions and to raise the pH so the indicator dye acts more strongly on calcium then any other divalent metal that may be preasent. The ColorQ and SpinTouch both use dry reagents and don't think the pretreatment step can be done with dry reagents. If the ColorQ cant than I cant see why the SpinTouch can, or the other way around, if the SpinTouch can why cant the ColorQ, which cant.