This site (link below) states that the max should be 15ppm for commercial pools. They also recommend similar levels for residential pools (30ppm max). The chart on the page shows drastically diminishing returns on CYA ability to protect chlorine from the sun after 30ppm.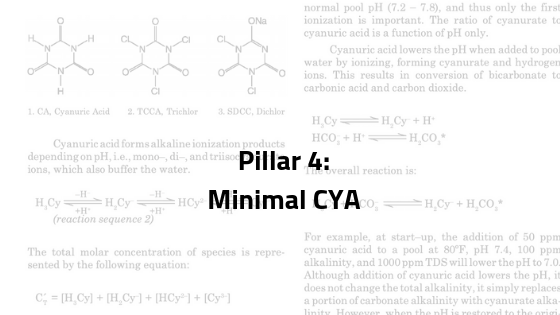 Minimal CYA is Orenda's Fourth Pillar of Proactive Pool Care. Cyanuric Acid (aka Stabilizer or Conditioner) protects free chlorine from sunlight...but at a severe cost. CYA dramatically weakens chlorine by plummeting the percentage of strong hypochlorous acid (HOCl). Weak chlorine means lower ORP

blog.orendatech.com
I see that the ABC's on this site recommends CYA levels to be 30-50ppm for non-salt pools. Is there really a good reason to go over 30ppm? The above link suggests that going above this weakens the chlorine with minimal additional protection from the sun. Is this data wrong and/or biased?
Thanks,
Jason.