Hi Everyone,
I recently purchased a home with a pool and have been reading with interest on the maintenance of water quality with the BBB method, I work in the pharmaceutical/medical sector and maintain pure water systems as well as the monitoring equipment. You can bet I am maintaining my pool using the "common sense" BBB method.
As you can imagine much of the processes I deal with everyday are completely automated requiring only periodic calibration of sensors and injection equipment to maintain functionality and accuracy. The best part is I have access to equipment that is used or "written off" and have free rein to dispose of these items at my own discretion. I am considering utilizing this free resource to construct a completely automated chlorine, acid, CYA, TDS and Base monitor/chemical injection system complete with alarms and sensors to let me know when things go awry.
The heart of this theoretical system would entail a Thornton controller and associated sensors feeding an Allen Bradley microprocessor with a custom program that would completely automate the peristalic injection of chemicals and measurement of water quality with a remote display and alarm close to the pool...likely in my sunroom.
Due to the cost of these expensive pharmaceutical quality measuring instruments and PLC controllers+injection equipment it is unlikely the average consumer would be able to afford such a system, it just so happens that I get this stuff for free when equipment is decommisioned or scrapped. Just for reference the total cost for just the controller and PLC controller and associated sensors would be over $15 000, then a custom PLC program would have to be created to do the treating. Since I maintain this equipment for a living, the creation of a custom system would be a fun project for me. If I didn't have to do anything to the pool other than keep jugs full and PM the pumps plus yearly calibrations etc. I would be very happy. Who knows maybe there is a high end in the pool maintenance spectrum and it might become a sideline job mfg a custom system if there is a demand.
Having these flush mounted in the wall would be cool (these are the exact controller and PLC display I have at my disposal;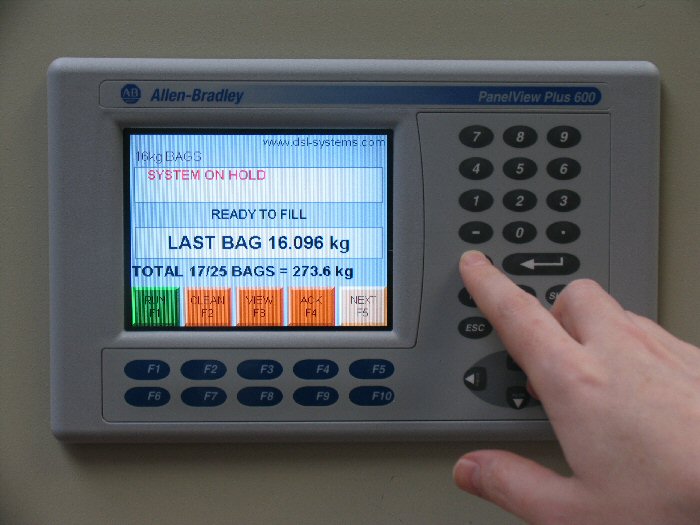 At this point I want to do this just for me, so my questions are;
-Are there complete automation solutions available in the marketplace that perform this kind of water quality maintenance besides large industrial pools or city water treatment plants for a reasonable cost? I would consider under $5K reasonable, there would be no point in recreating the wheel in my eyes...I would just buy a complete off the shelf system instead of wasting my time. There is nothing in my area available that comes close to what I am describing, my pool product supplier went blank when I asked these questions.
-Has anyone on the forum created a pharmaceutical grade monitoring system that does all injection and monitoring remotely with off the shelf parts? Details of your system and how it does monitoring would be great, I have read some posts with DIY constructed systems but most seem to rely of periodic manual testing to maintain the system within parameters.
-Part of my job is maintaining 0.2 micron filtration systems and most of these systems utilize large filters fed by pure water distilate, as you can imagine they don't do much but prevent a catastrophe in case of system malfunction and are usually in perfect condition when they are changed out. This is of course leaves me with a steady supply of fine filtration filters in nearly new shape going straight to the trash bin, it would be nice to use them to get rid of the existing sand filter and deliver "clean" water using a system of 30um/10um/5um/1um/0.2um filter stages. This would of course reduce the TDS next to zero depending on usage and weather effects and pump run time, are there any deleterious effects to cleaning the water too much? Can chlorine levels be reduced to below minimums when the water is that clean and recirc'ed constantly? Not much in the literature on ultra fine filtration of pool waters and its effect.
Thanks in advance.