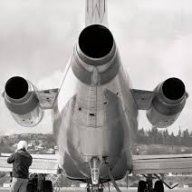 Sep 8, 2018
53
Pool Size

10000
Surface

Vinyl
Chlorine

Salt Water Generator
SWG Type

Pentair Intellichlor IC-20
I've attached a diagram of my pool.
Planning to close tomorrow. I've adjusted chemicals, brushed and vacuumed today, should be in good shape to close tomorrow for chemistry. I had a couple questions about blowing out the lines. Specifically the best way to clear the lines.
I have an Air Supply Cyclone blower.
Will the following plan work? Any better ideas?
Shut down system, open air valve on top of filter.
Open filter housing, remove filter media.
Closer filter housing.
Drain water from pool to below the skimmer (but above the returns).
Connect cyclone blower to Skimmer
Position first 3-way valve so that the system is blocked, and the skimmer is open to the main drain.
Run blower until main drain is blowing air, close 3-way to airlock the main drain.
Run the blower through the system from the skimmer to the waterfall feature
Switch the return 3-way to now blow out main returns
Plug returns with threaded plugs
Cover and pray
Any better ideas?
Thanks