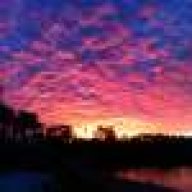 Bronze Supporter
LifeTime Supporter
TFP Guide
Hi all,
We are in the process of selecting tiles and the pebble finish for a new pool. I found the below quote that suggests that the pebble finish can affect water temperature and was wondering if anyone has any experience with this? How dark do we need to go?
I don't know if our pool be a warm pool or a cold one? It will be a small, ~5K gal, (16.5' x 10') shallow (4' - 5') pool with 6' walls on two sides of the shell. One wall will be dark grey, concrete fusion, while the other will probably be the same as the deck tiles, sand stone. We are at ~27deg south which is maybe close to Florida at ~27deg north for general weather conditions.
We are after a deep blue look. Choosing is so hard, we have been told to look at pics of pools with the finishes of choice. We think the one below is our best choice. But can go darker with more black pebble in the mix. The pool below is not ours but is the look we are after with a second wall at the camera position.
Any help, advise or input would be much appreciated.
Choose Your Water Color

To start, simply choose which water color you would like to have in your pool. While this choice is based mostly on aesthetic preference, keep in mind that pools with darker finishes hold more heat than their lighter counterparts. This means that a darker pool will typically warm up earlier in the year and stay warm longer as compared to a lighter pool. However, it also means that a darker pool may feel much warmer on an especially hot summer day, while a lighter pool will likely feel more refreshing. Depending on where you live, a darker or lighter pool may have added benefits or detractions.